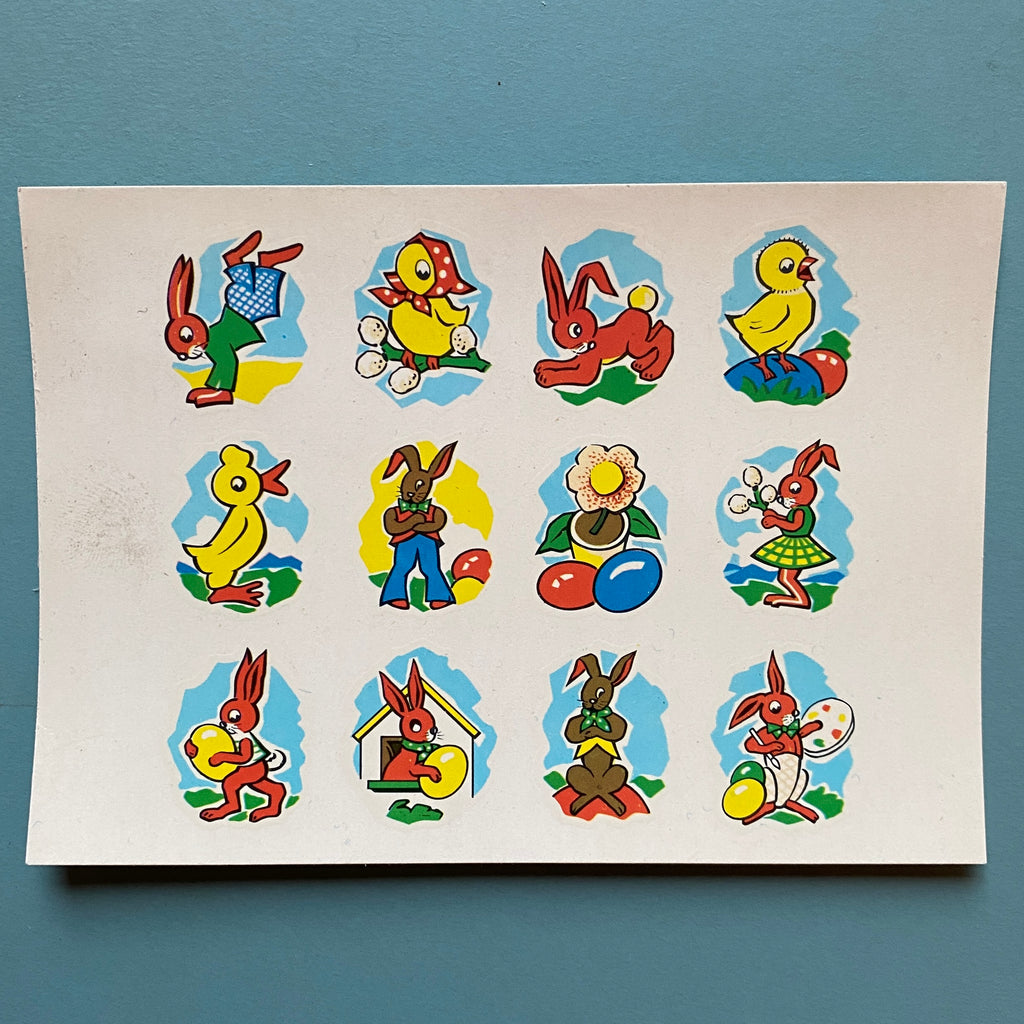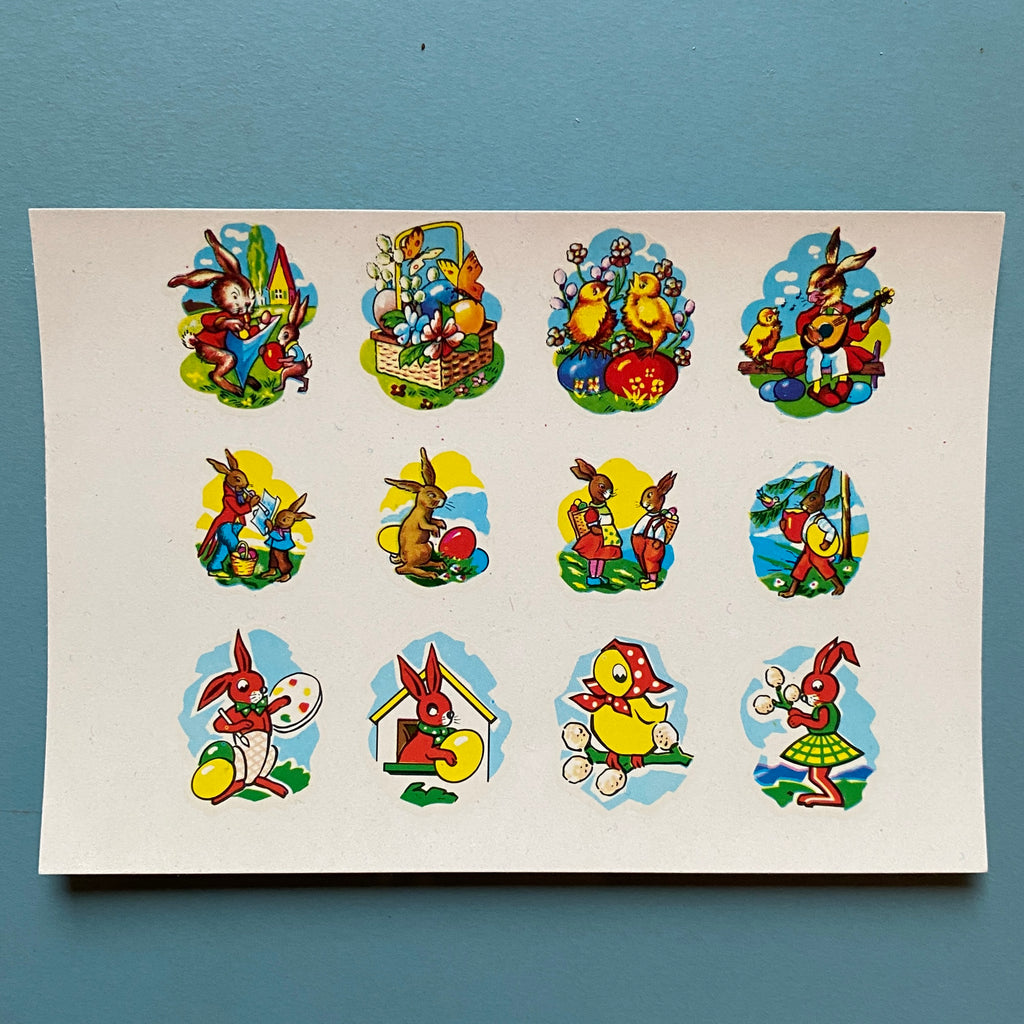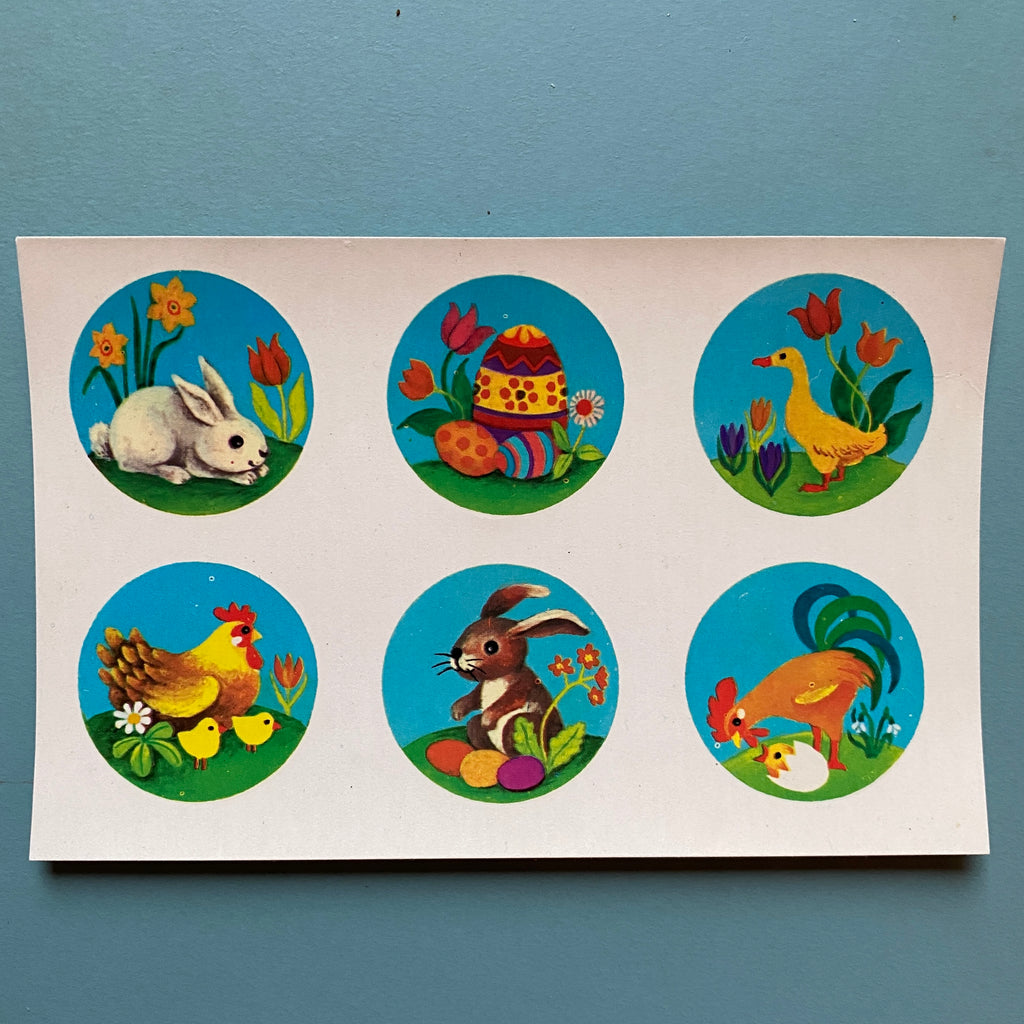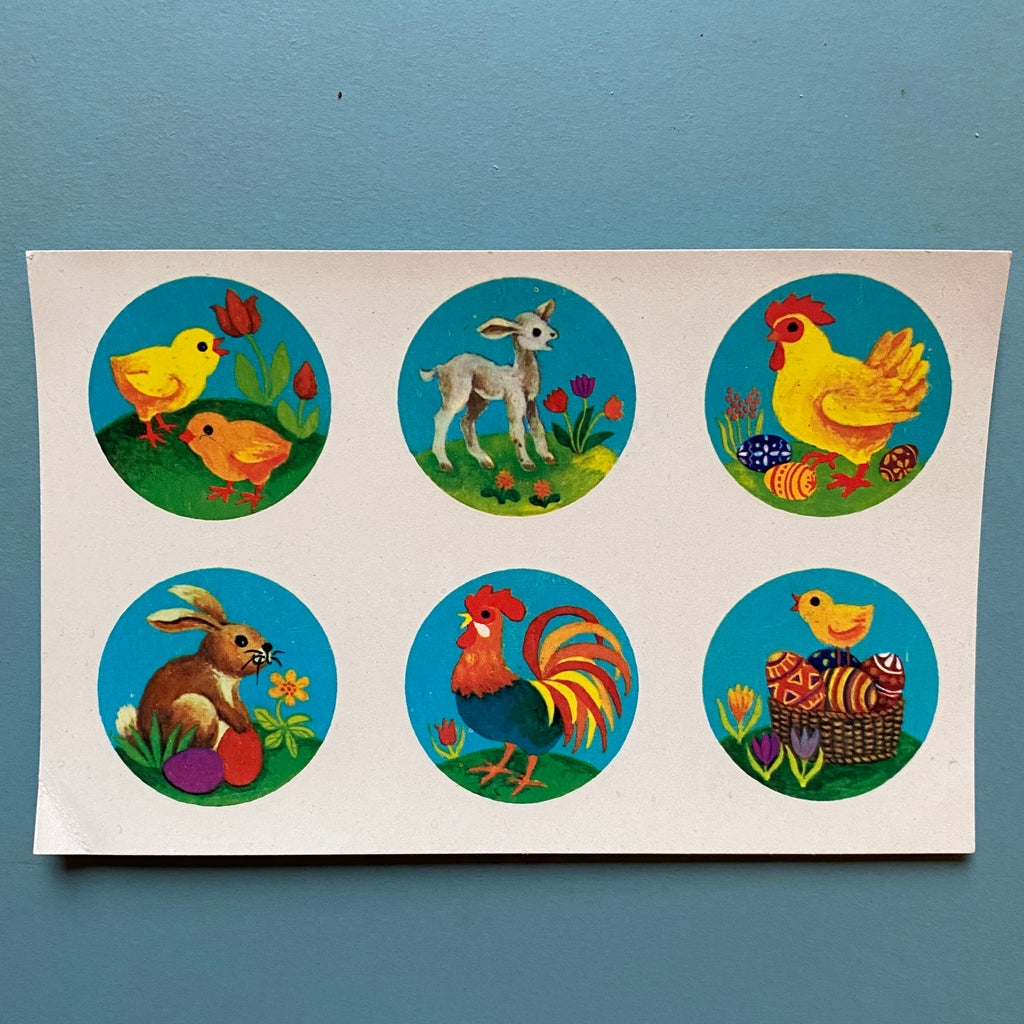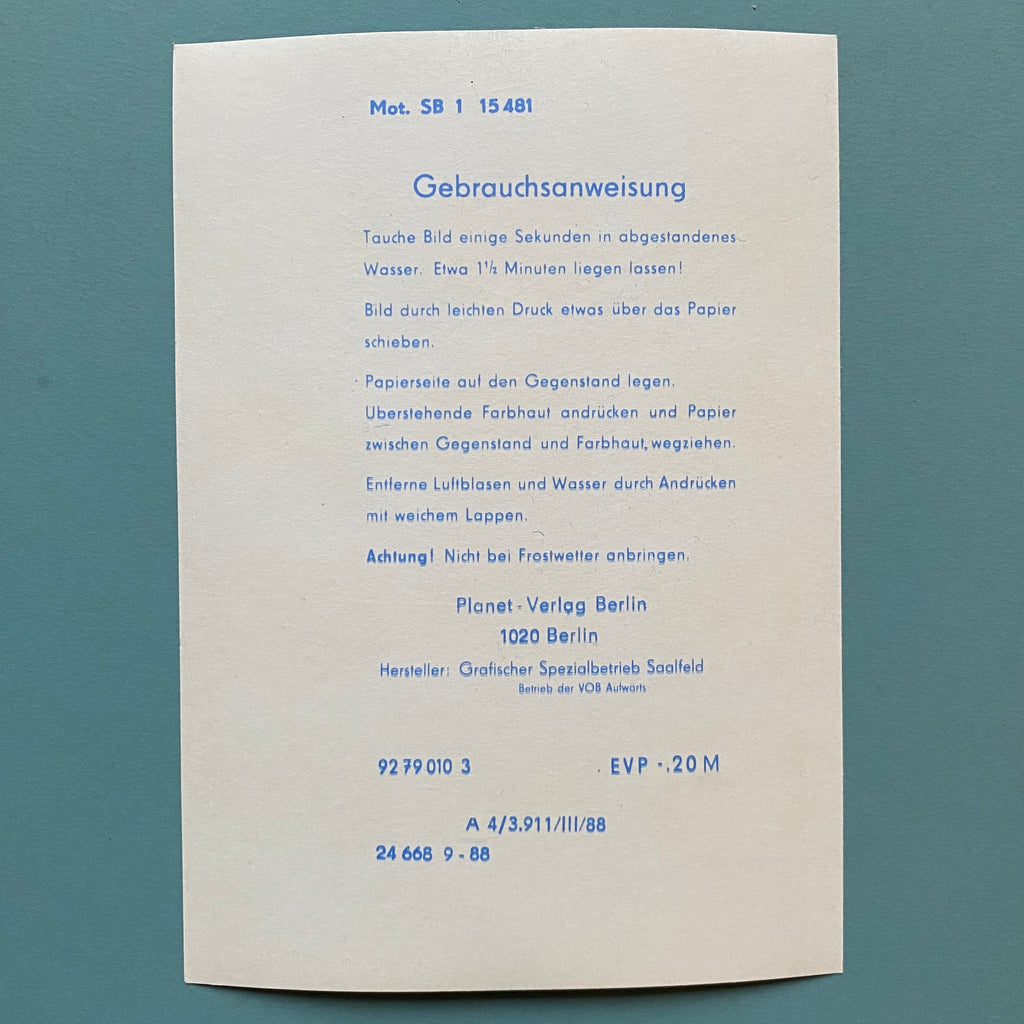 1980s DDR Easter Transfers
Lovely sheets of 1980s DDR (East Germany) Easter Transfers.
Soak them in water and the little transfer pictures will come off the sheet and can be transferred onto other items. When I was a kid we used to decorate boiled eggs to be eaten for Easter or you can blow out the eggs to decorate and keep them for years to come. 
14.2 x 10/9cm
Price is per sheet. Instructions (in German) are on the back. Given their age I can not guarantee how well these are still actually going to work.