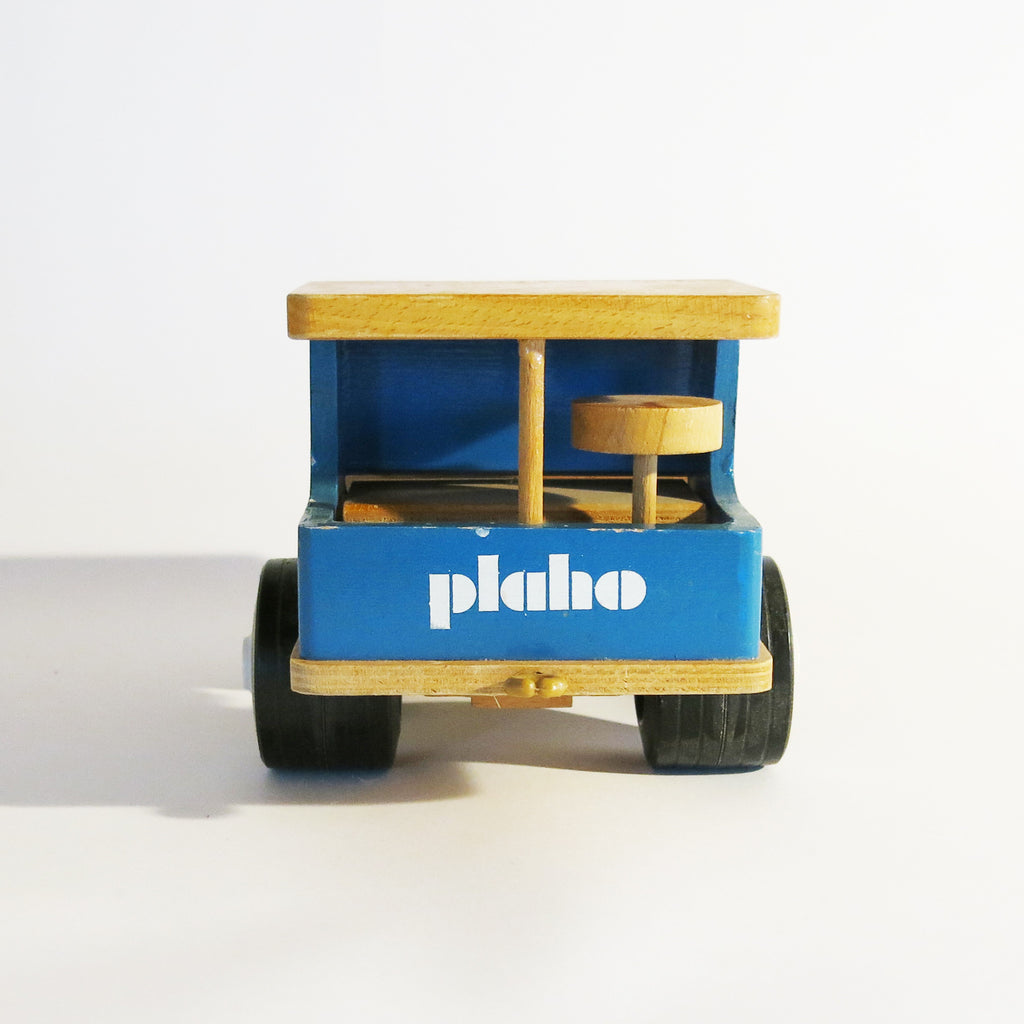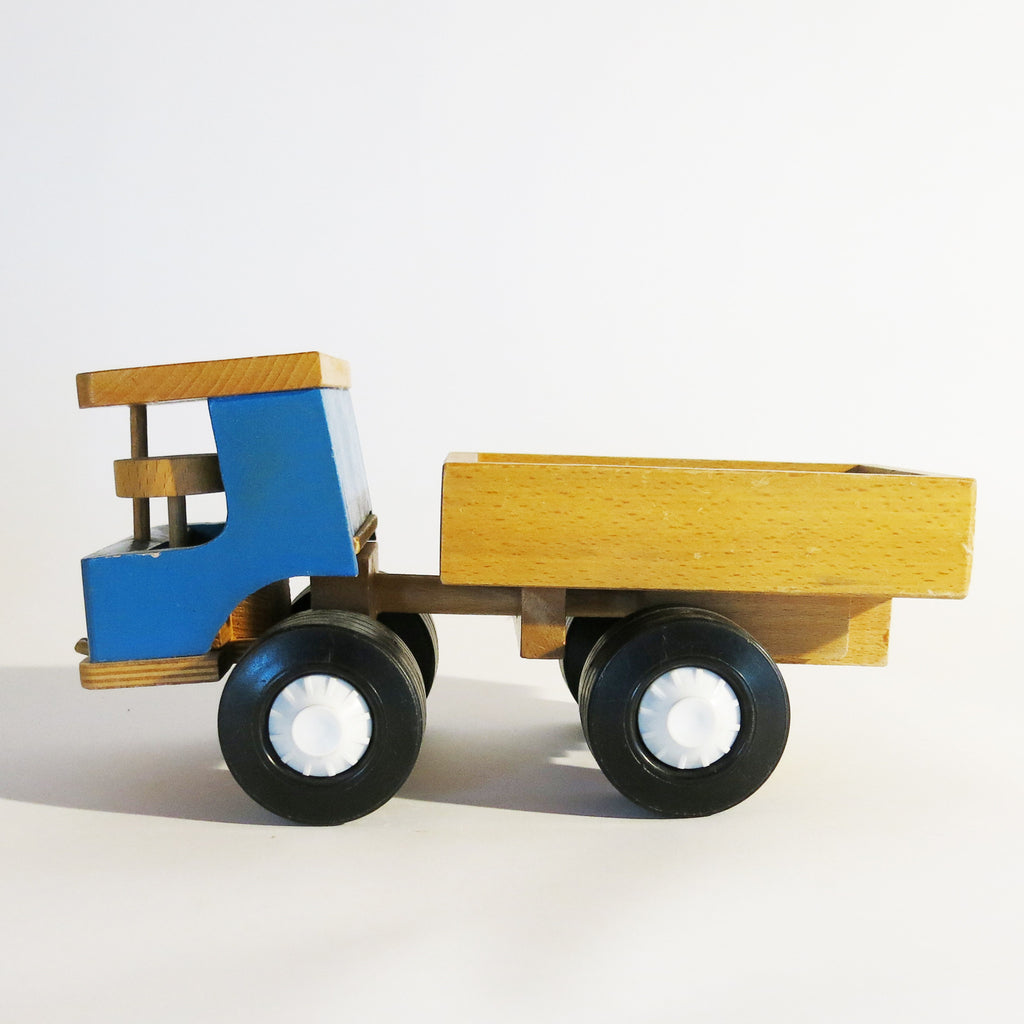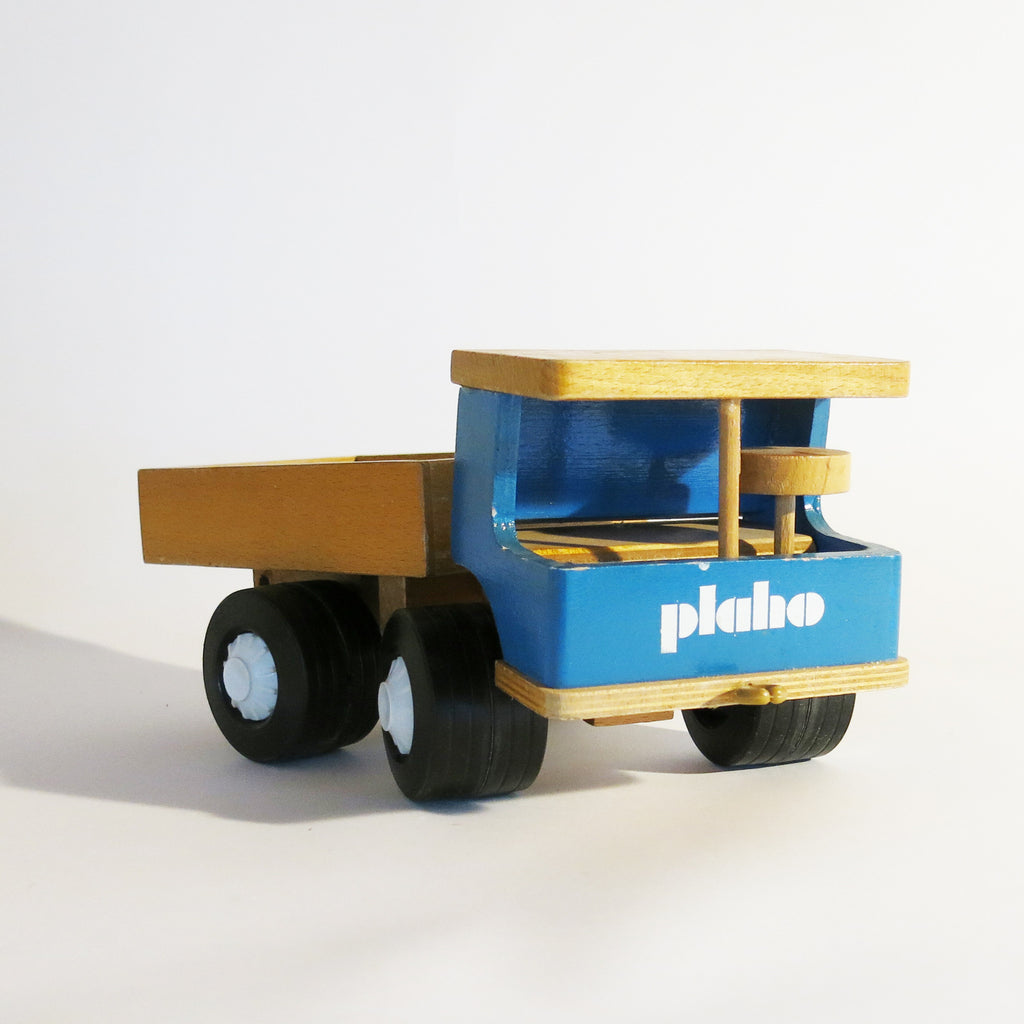 1970s East German Plaho Truck
Nice truck.
Lovely 1970s (possibly early 1980s) East German wooden toy truck. 
Made in East Germany
31 x 16 x H15cm
This is an original item which has been used and played with and has some small scratches and marks but (as you can see fomr the oictures) it is generally in very good condition. The pin which attaches the tipper part to the truck is also missing but it rests perfectly on it even without the pin.