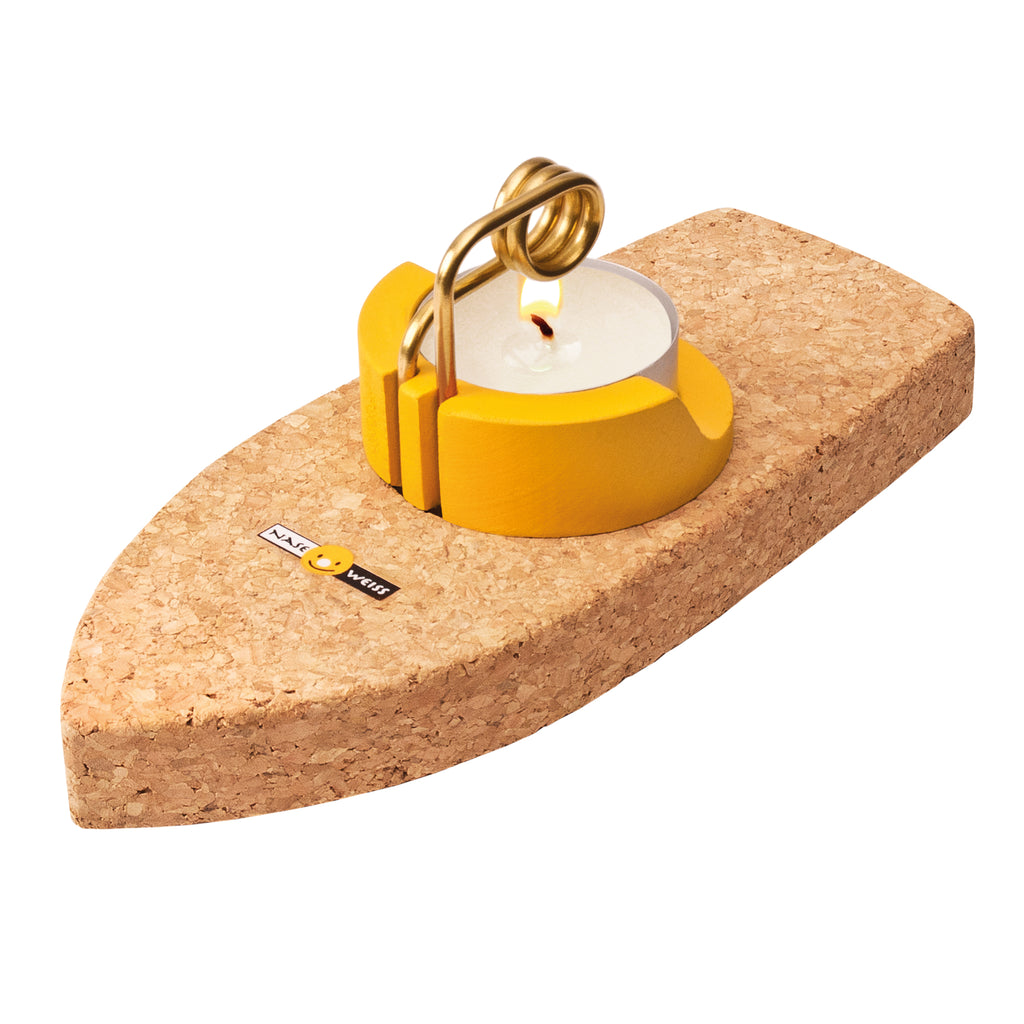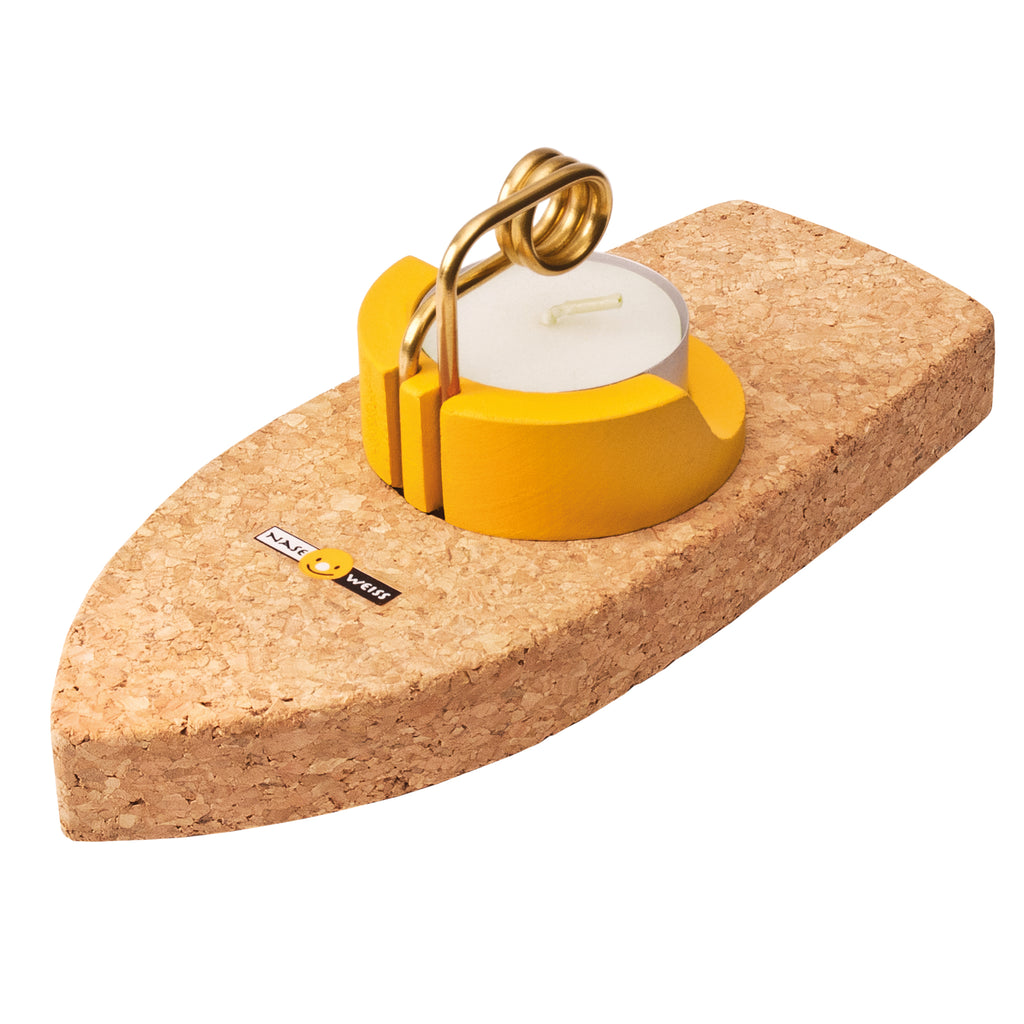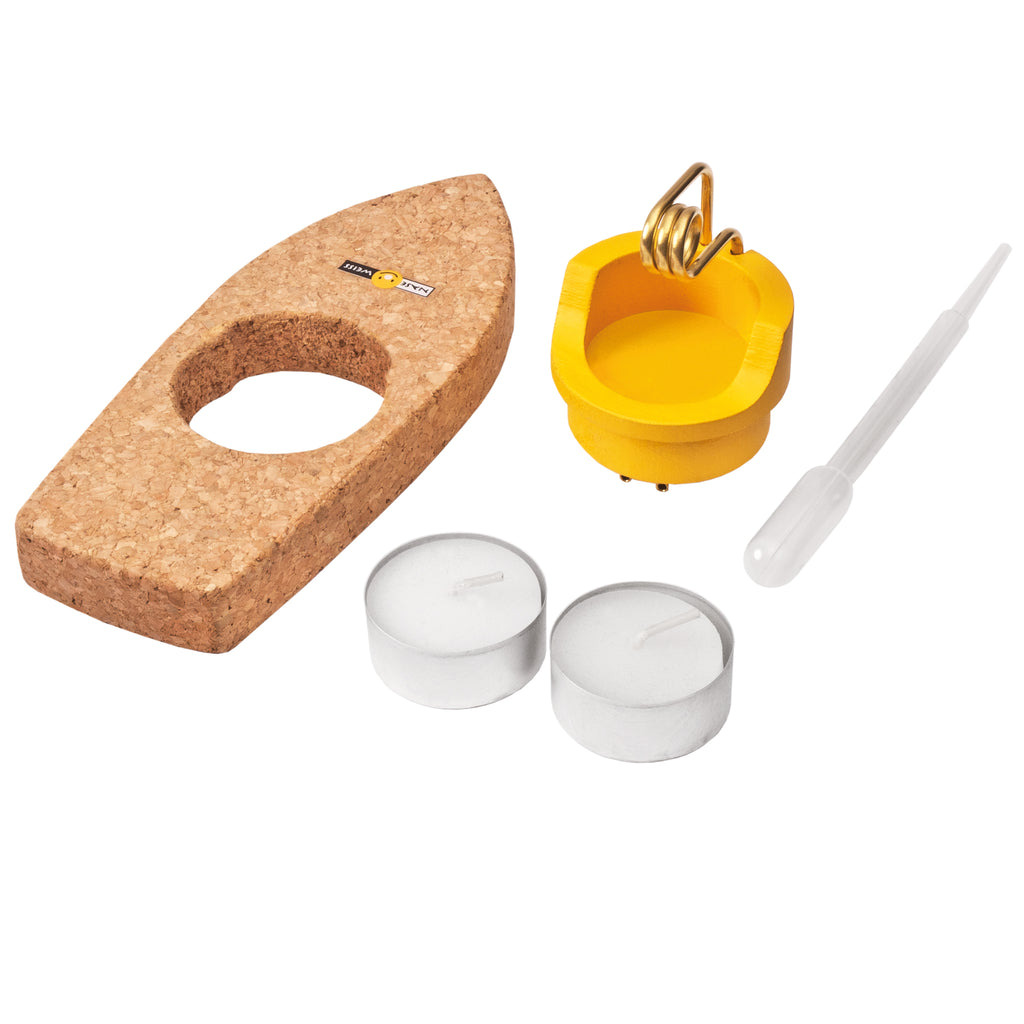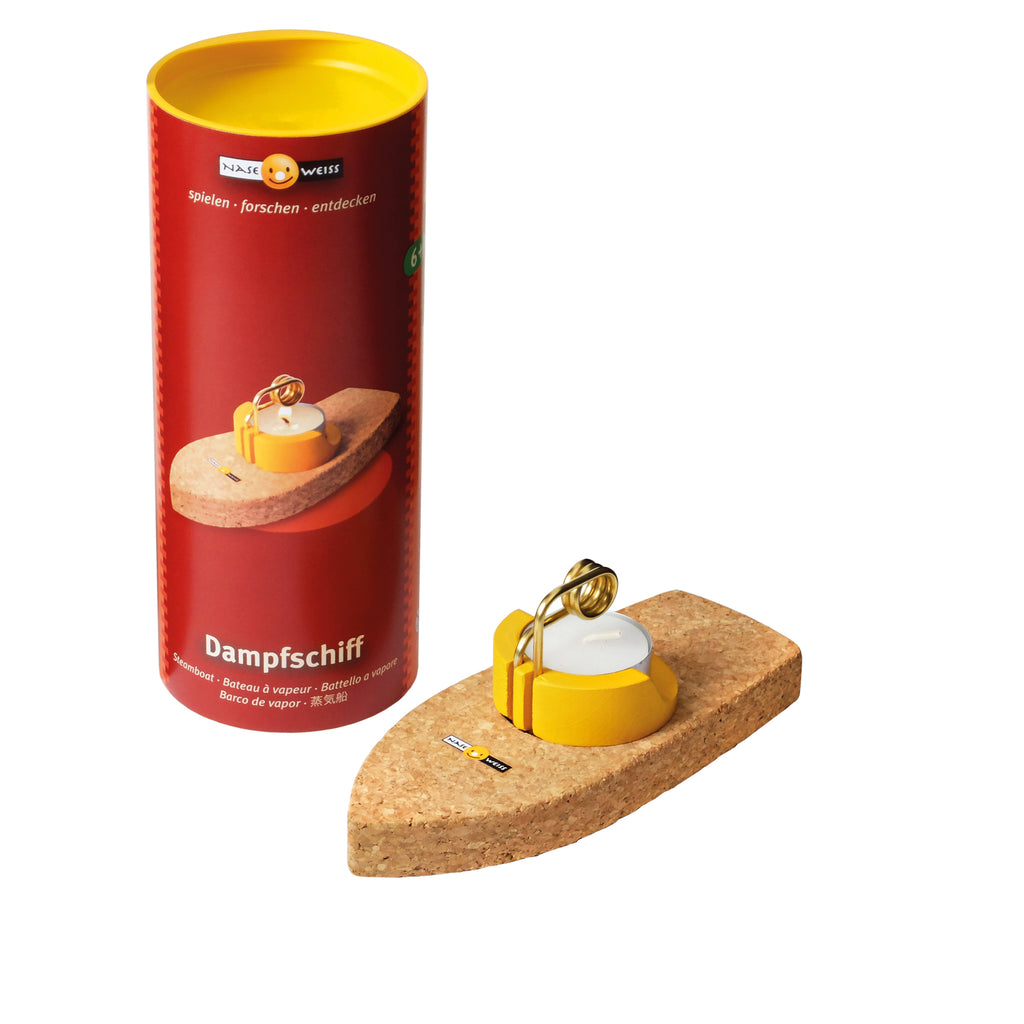 Steamboat
Yep, it's a proper little steamboat. 

Fill up the water in the pipes, light the tealight and off it goes. The steam will escape from the pipes that go all the way to the underside of the boat and the boat will move. It's actually quite amazing! 

Made in Germany from painted wood, cork and a brass pipe in workshops run mainly by disabled people. Comes with two tea lights and a pipette. Packed in a neat cardboard tube. 
17.5 x 7 x H7.5cm 
Recommended for ages 6 and above. Not suitable for children under the age of three.