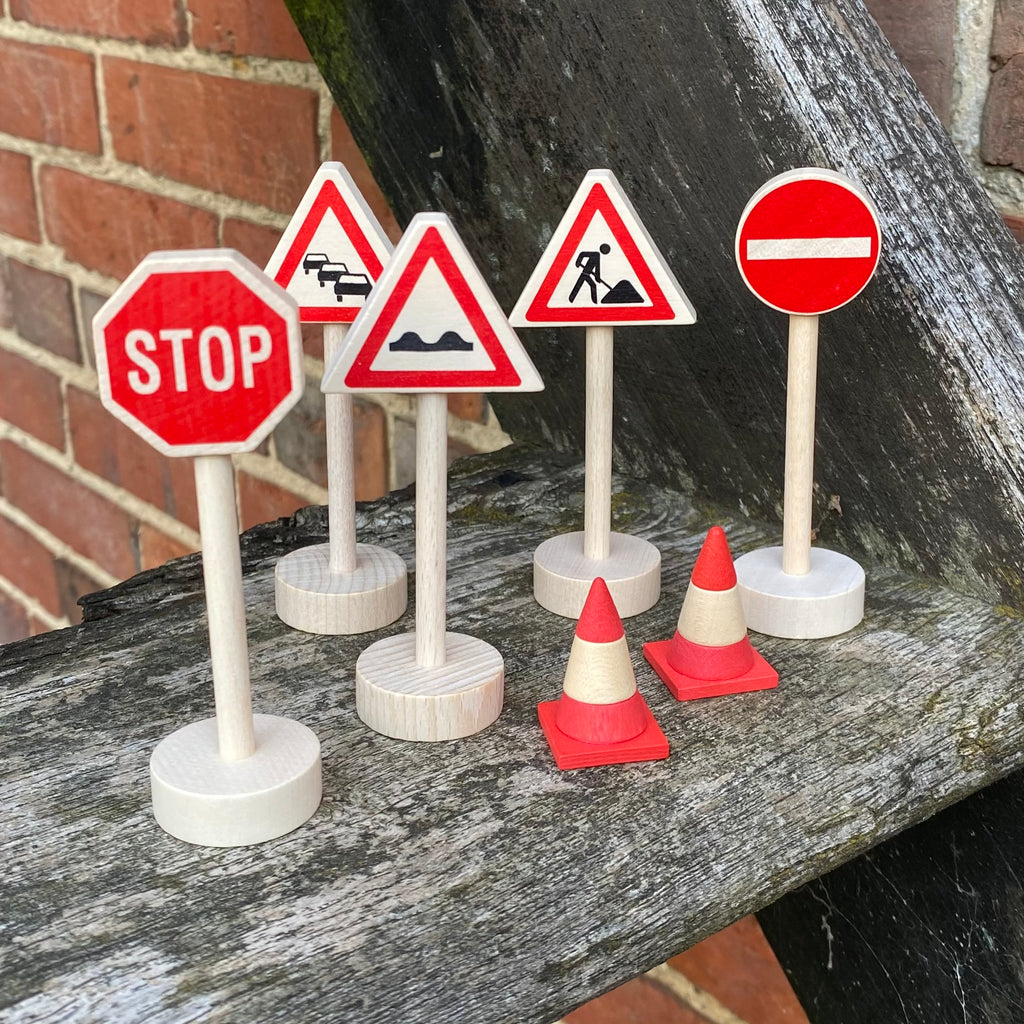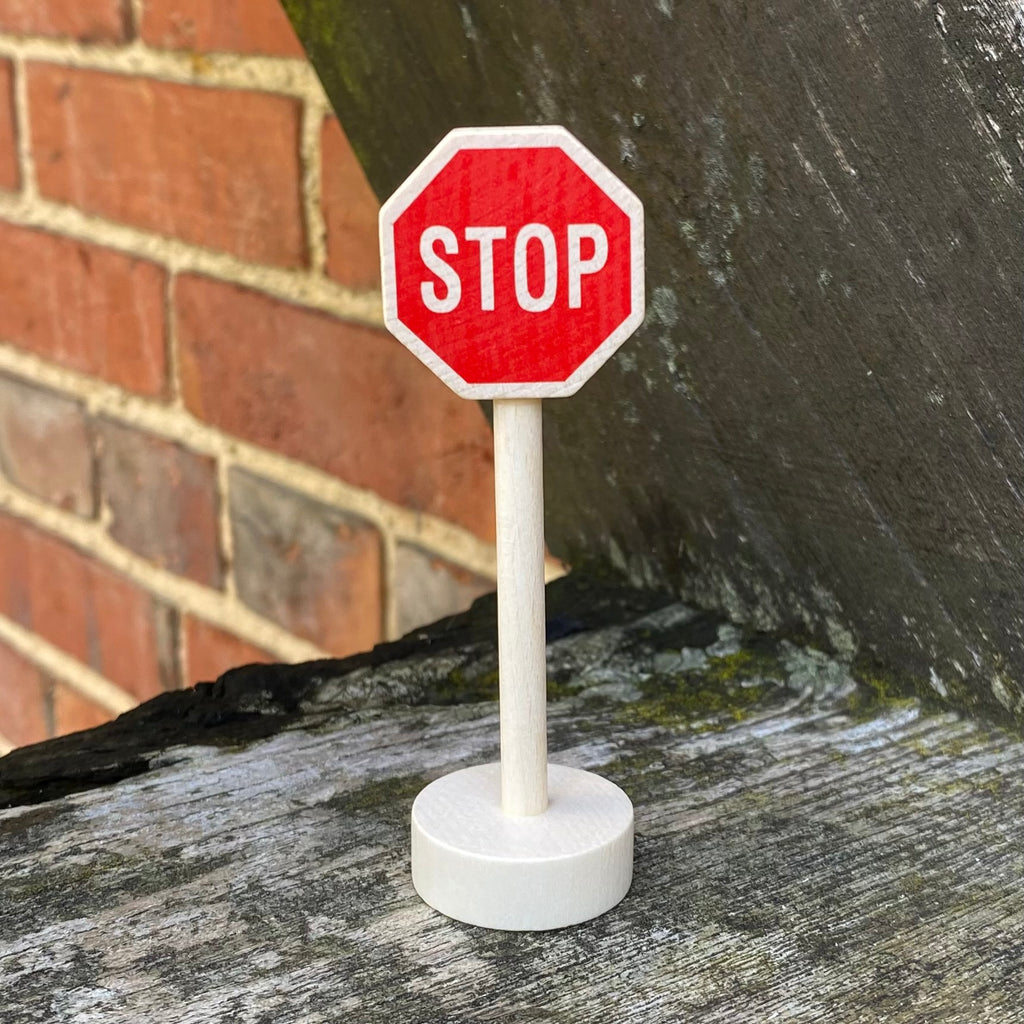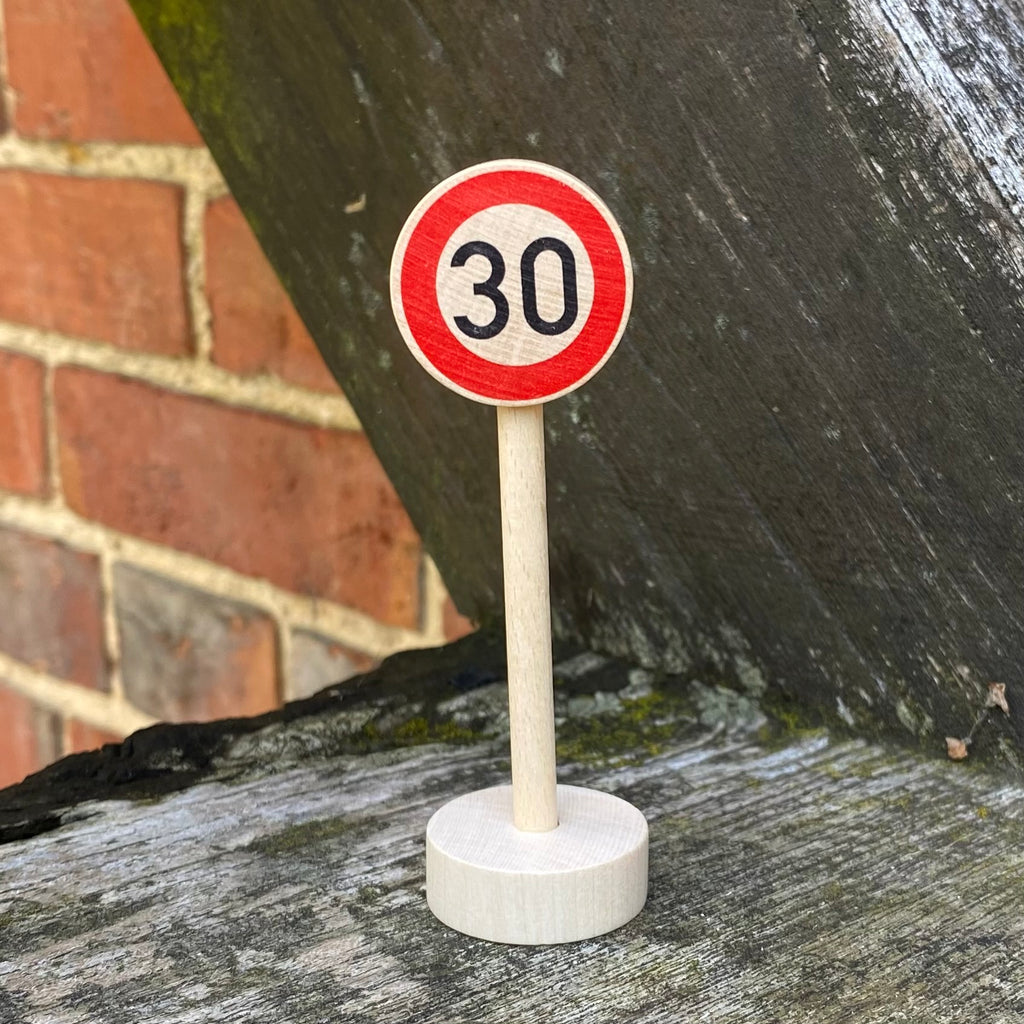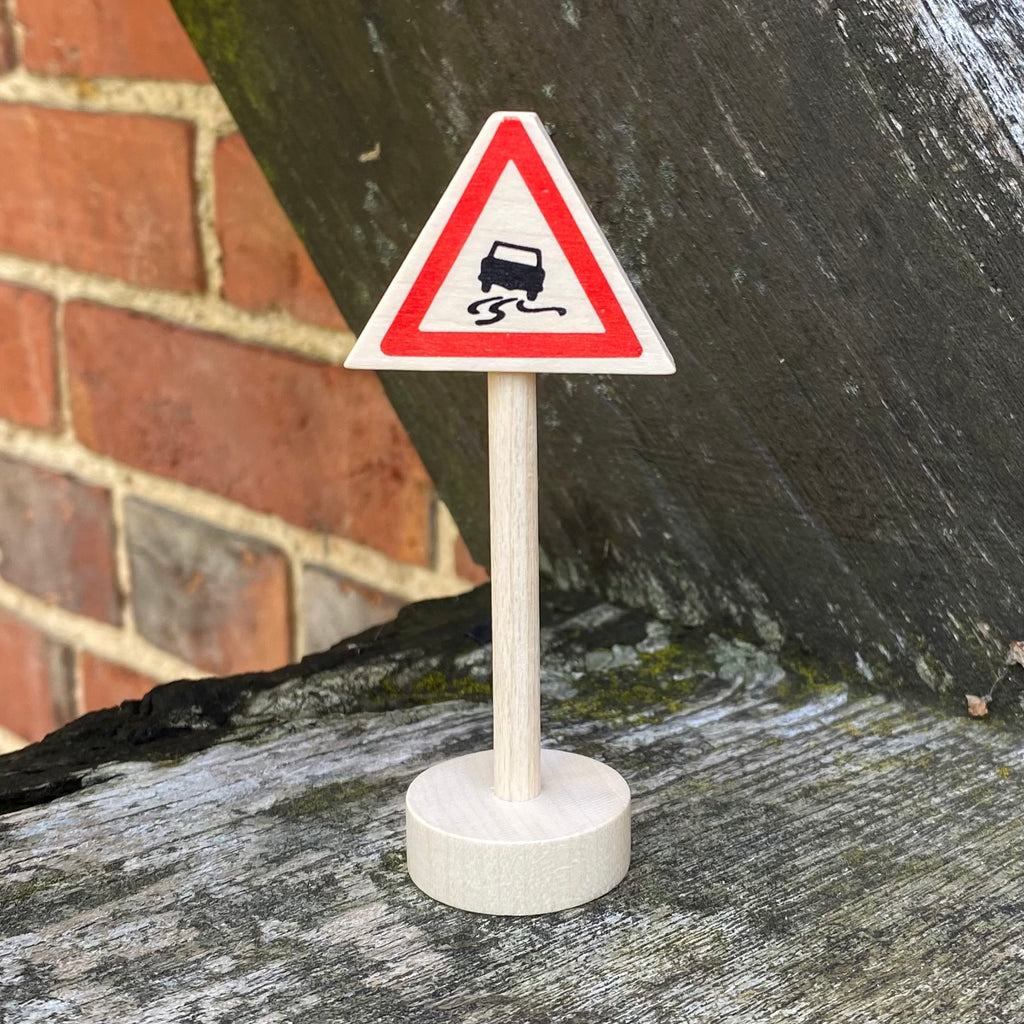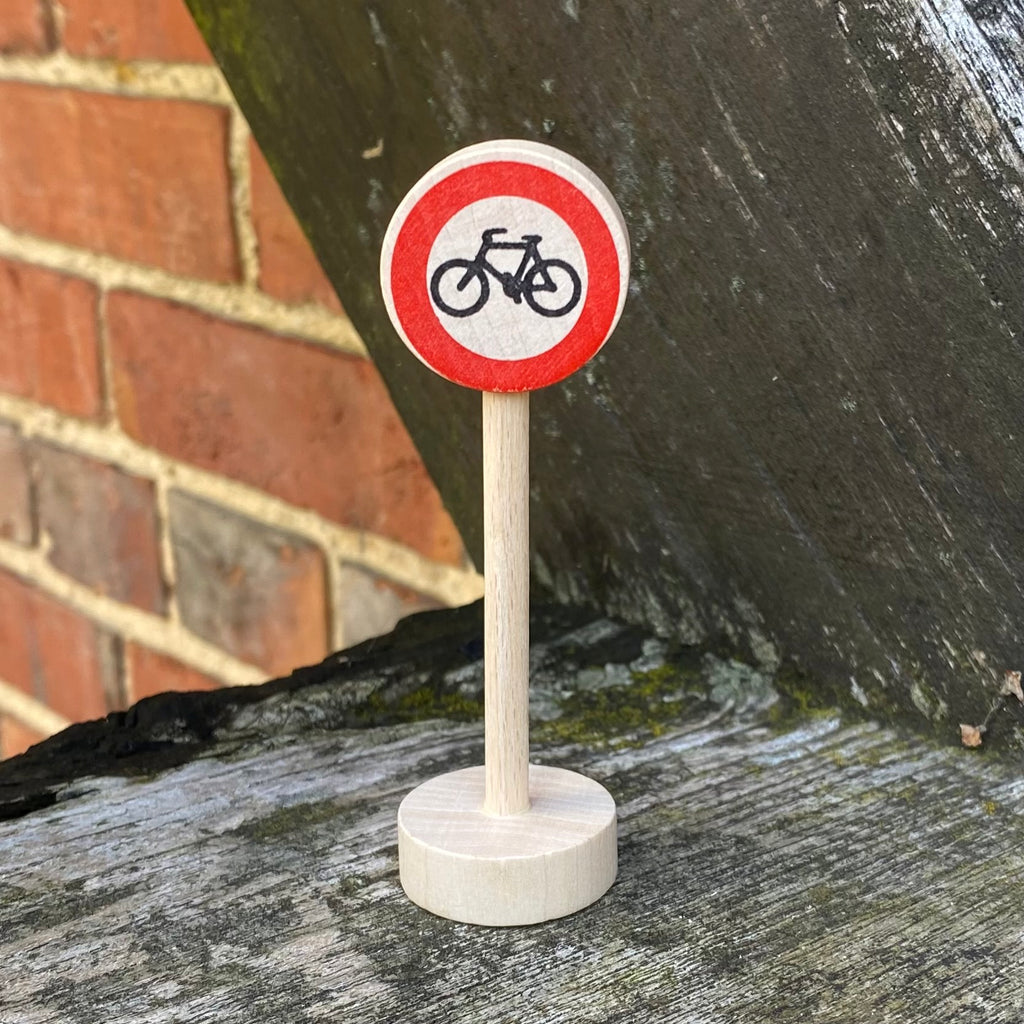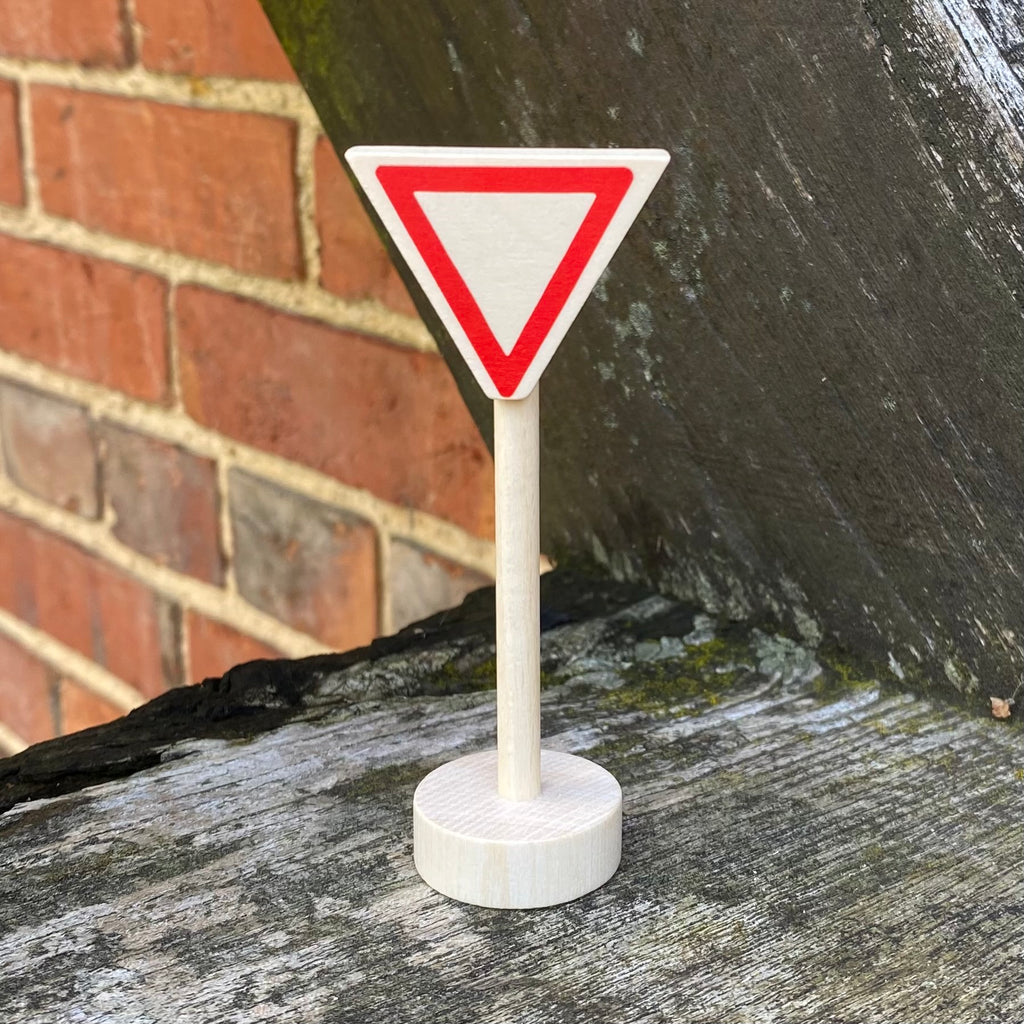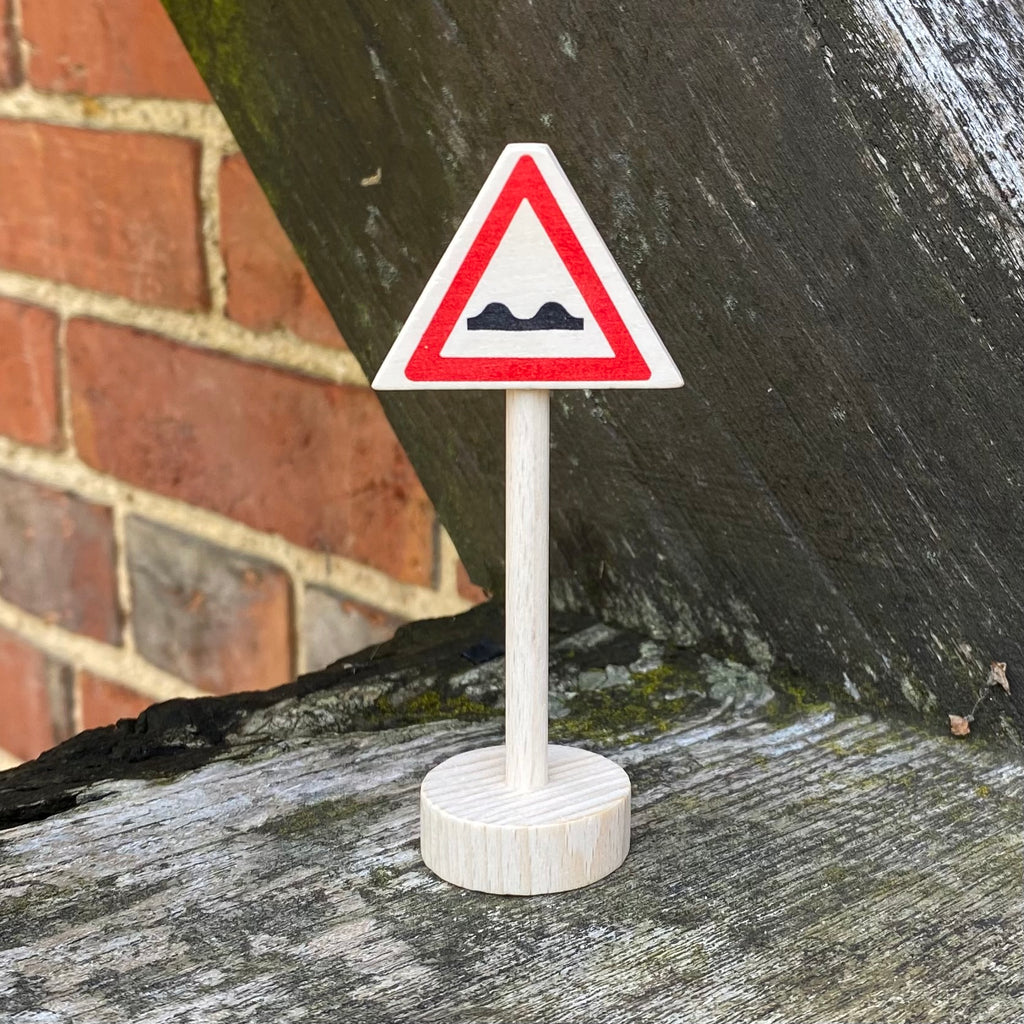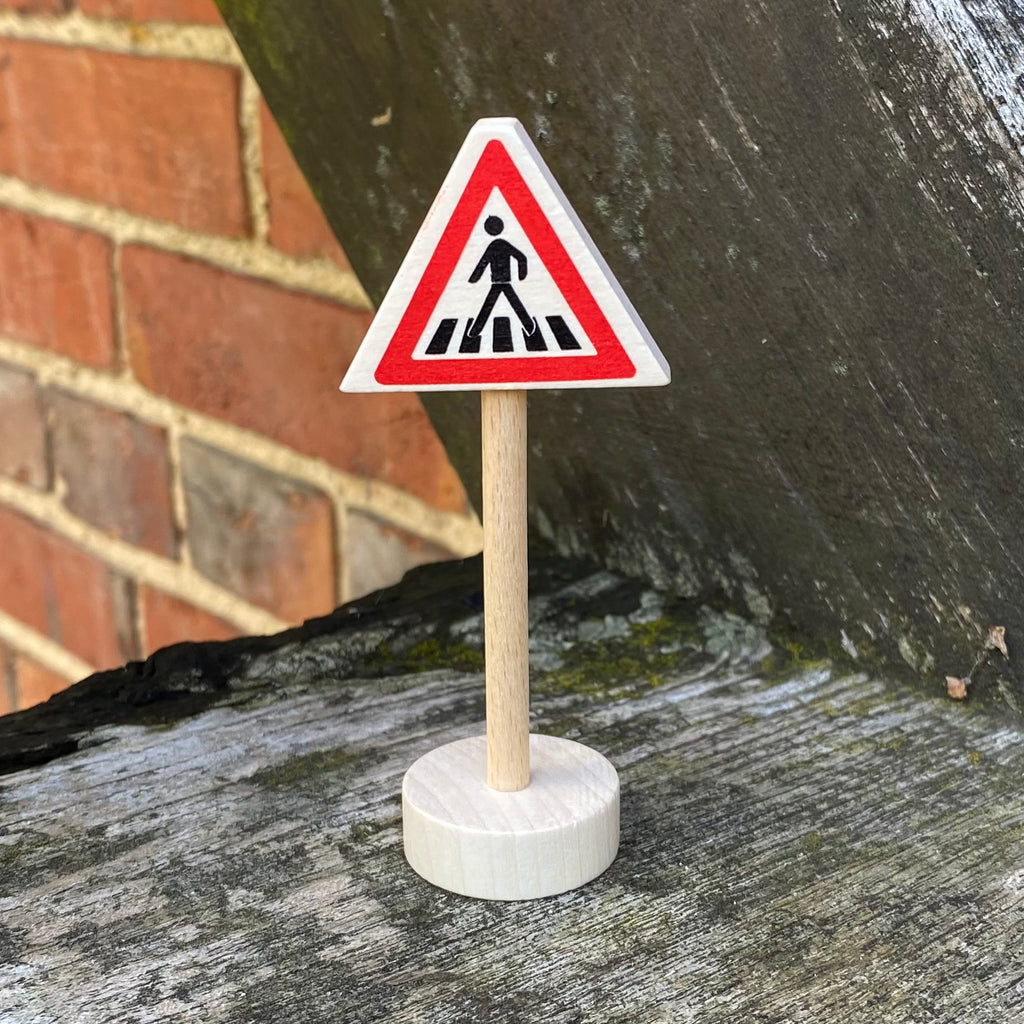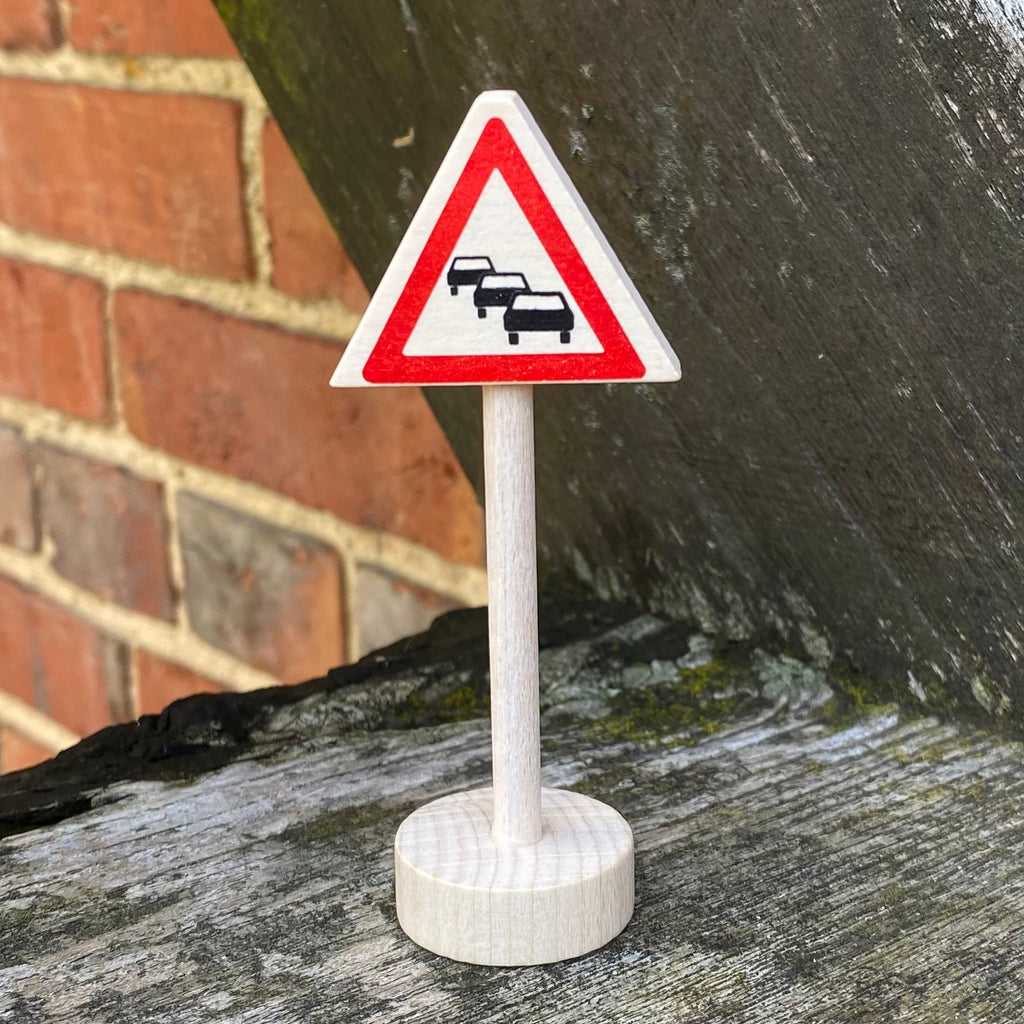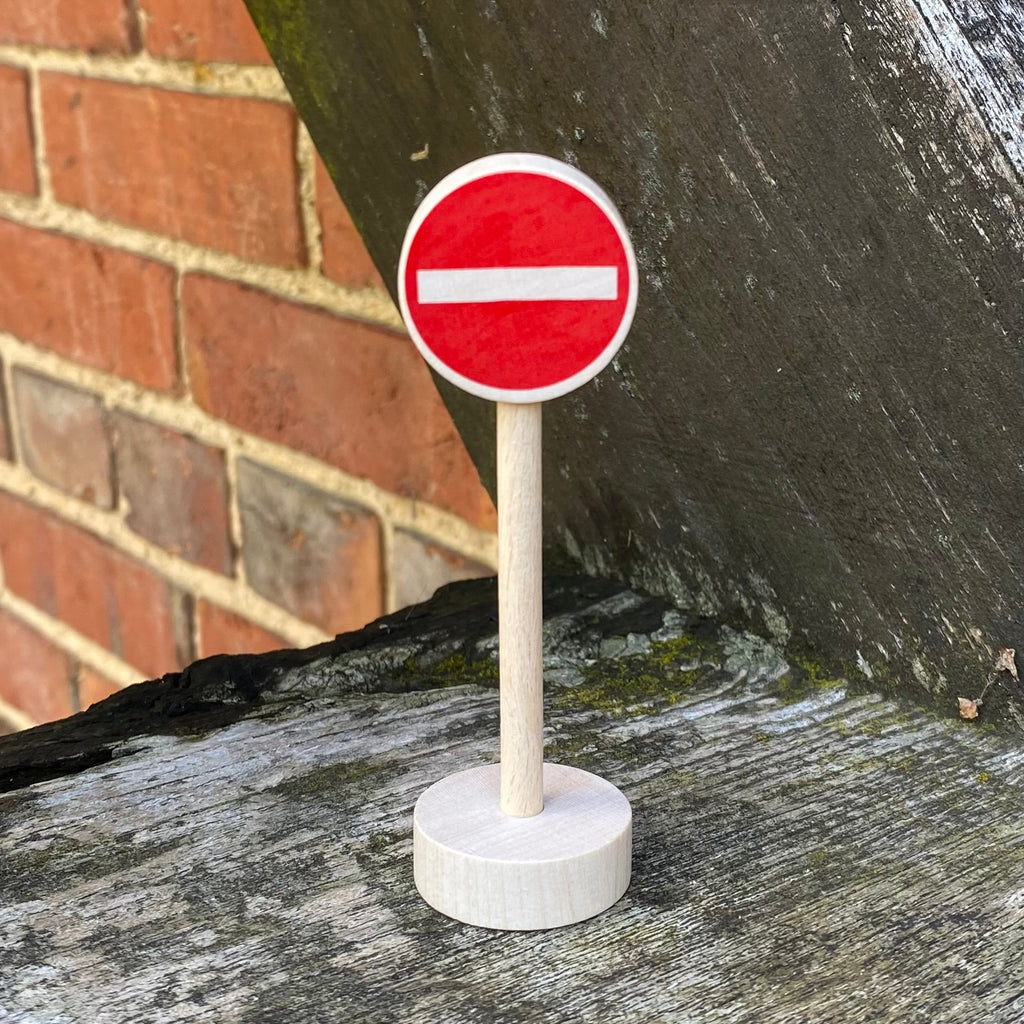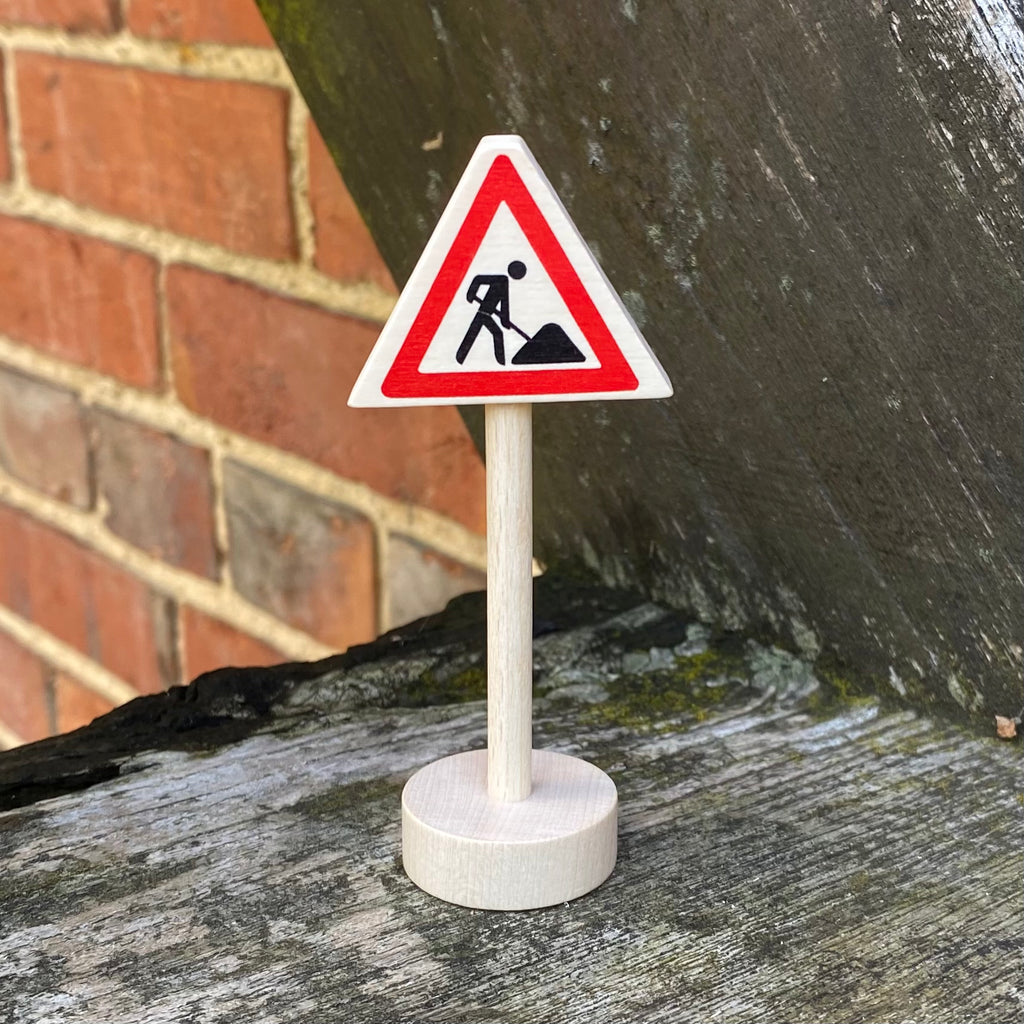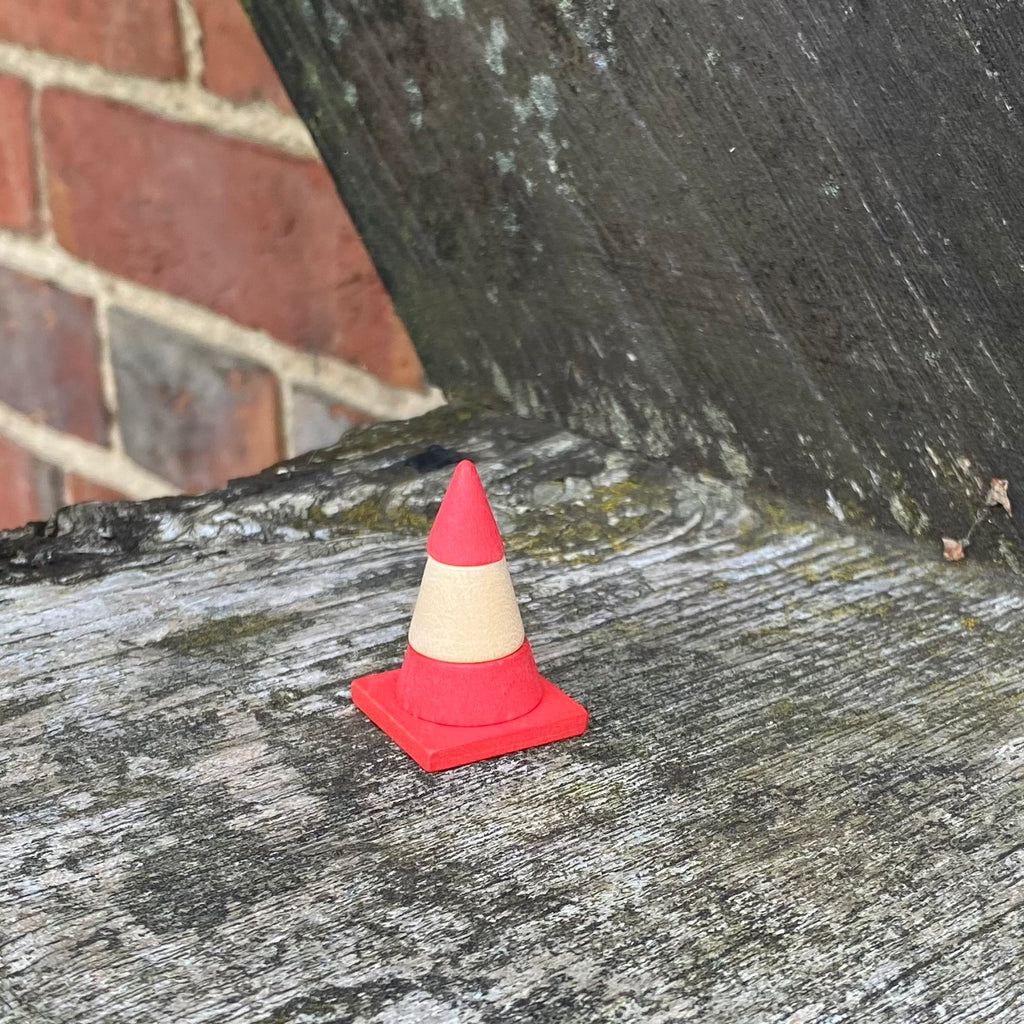 Road Signs
No Entry, Bumpy Road Ahead, Give Way: Say it with a road sign. 
Wonderful miniature wooden road signs. After all you're never too young to learn about road signs.
Made in Germany from locally sourced painted wood .
Road Signs: 10cm tall
Traffic Cone: 3.5cm tall
Not suitable for children under the age of three.