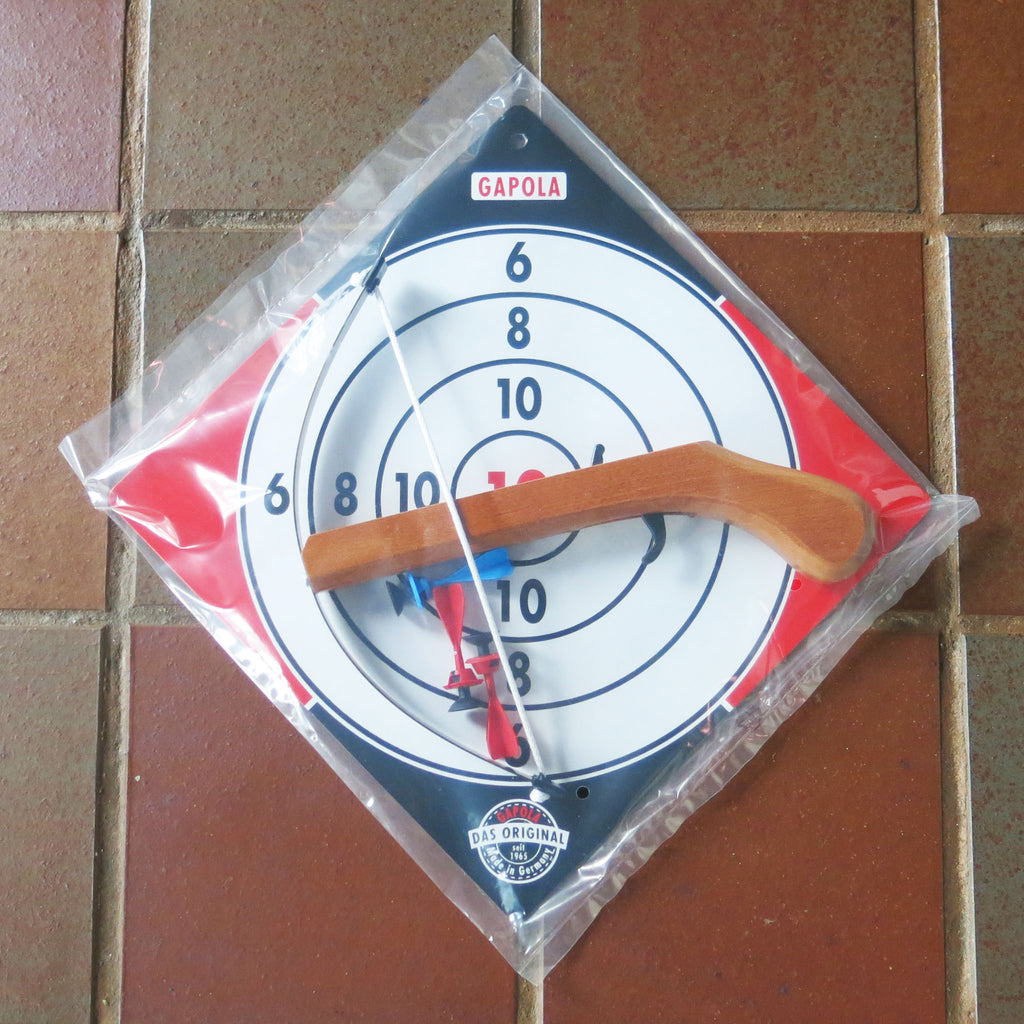 Wooden Crossbow
Feel like Wilhelm Tell.
A fantastically simple crossbow toy for inside and out. The product has been tested according to all EN safety regulations and is safe to use for both adults and kids. The crossbows have been manufactured by the same family-run business for over 40 years now.
Made in Germany from beech wood, spring steel &Trevira polyester cord. Each pack contains crossbow, 30cm tough cardboard round target and 3 suction-cup safety arrows, all packed in a transparent plastic bag. 
28 x 28cm
The product has been TÜV (CE) tested and is made according to EN71 safety regulations.
Not suitable for children under the age of five. It is strongly advised to play under parental supervision only.