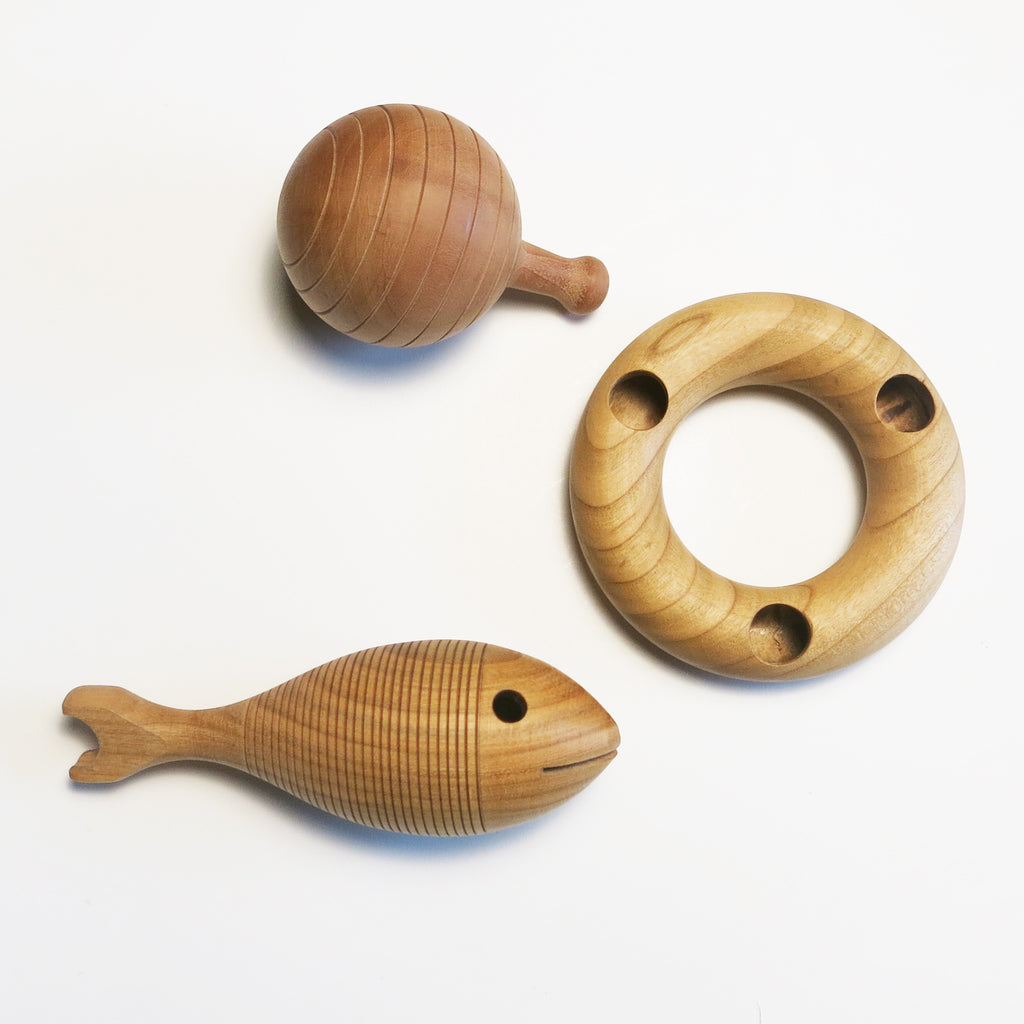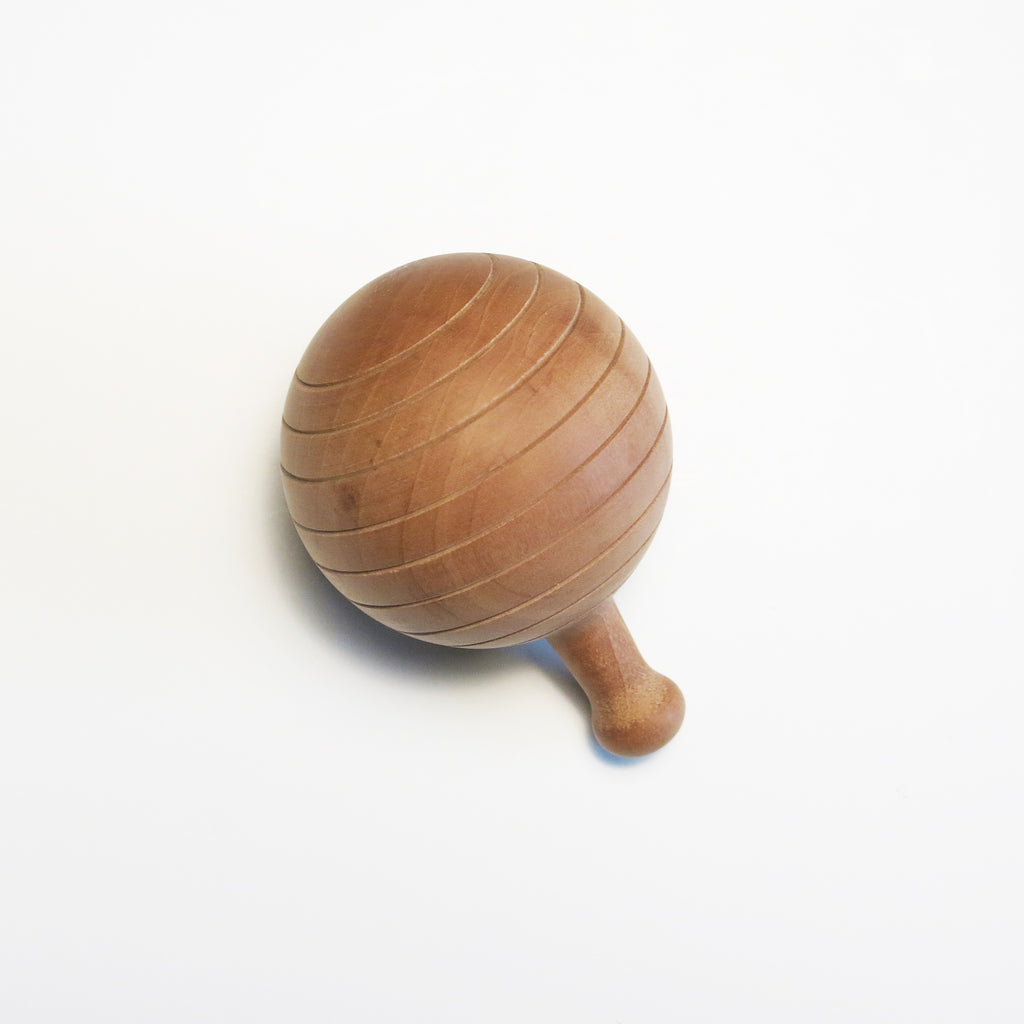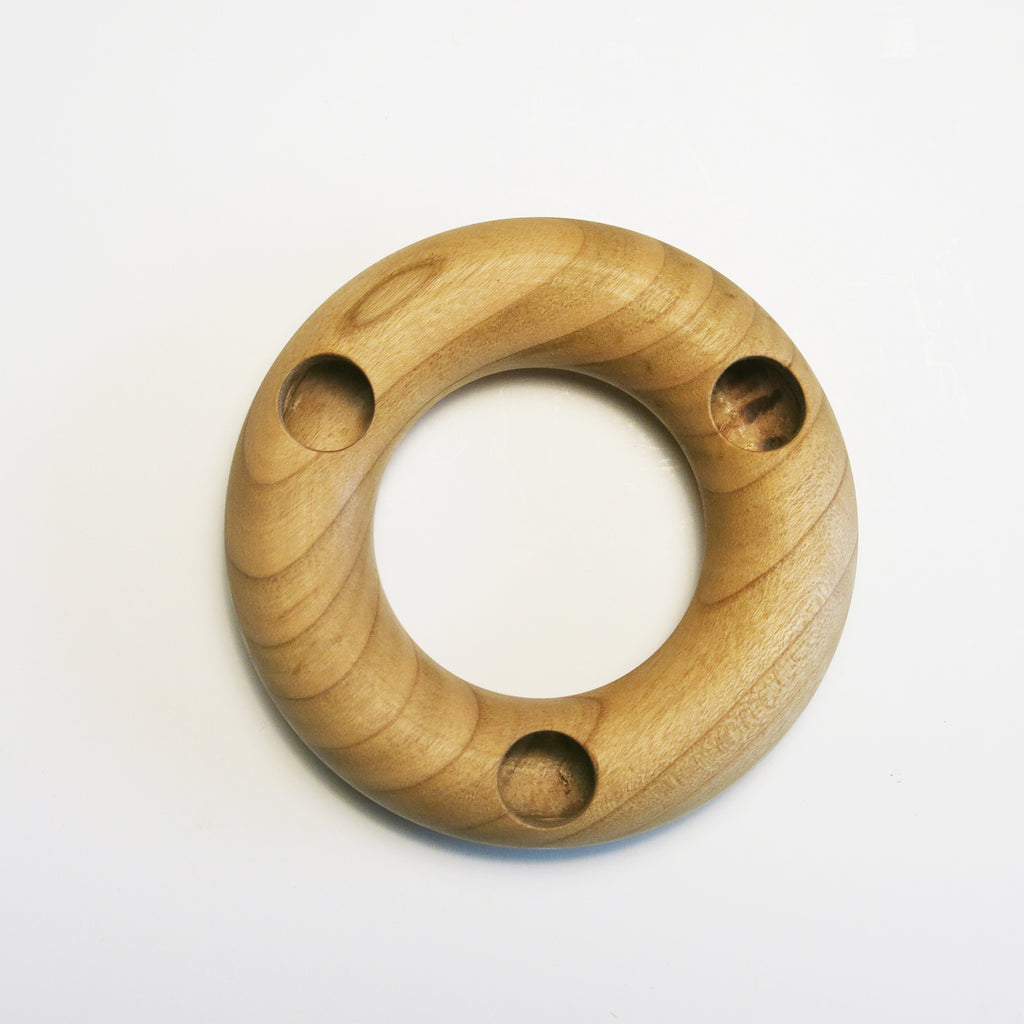 Greiflinge
Little things for little people.
Greiflinge, which loosely translates into 'little things to grab' is the brainchild of German carpenter, writer, pedagogue, philosopher and artist Hugo Kükelhaus (1900-1984) and were first presented at the 1958 Brussels World's Fair.
His range of dexterity toys called 'allbedeut' are designed to aid the development of the senses in infants as each toy encases a small wooden ball(s) so they are not only tactile but also make a gentle rattling noise.
Made in Germany in workshops run by mainly disabled people. Greiflinge are made from local fruit wood and are finished with natural oils and come in a little cotton draw-string bag.

Suitbale for childen over 10 months old they are all CE certified and have been 'Spiel Gut' (play well) approved.
Design: Hugo Kükelhaus
Fish: Dia 4.8 x L13.5cm
Rattle: Dia 6 x L9cm
Ring: Dia 10 x H2.5cm