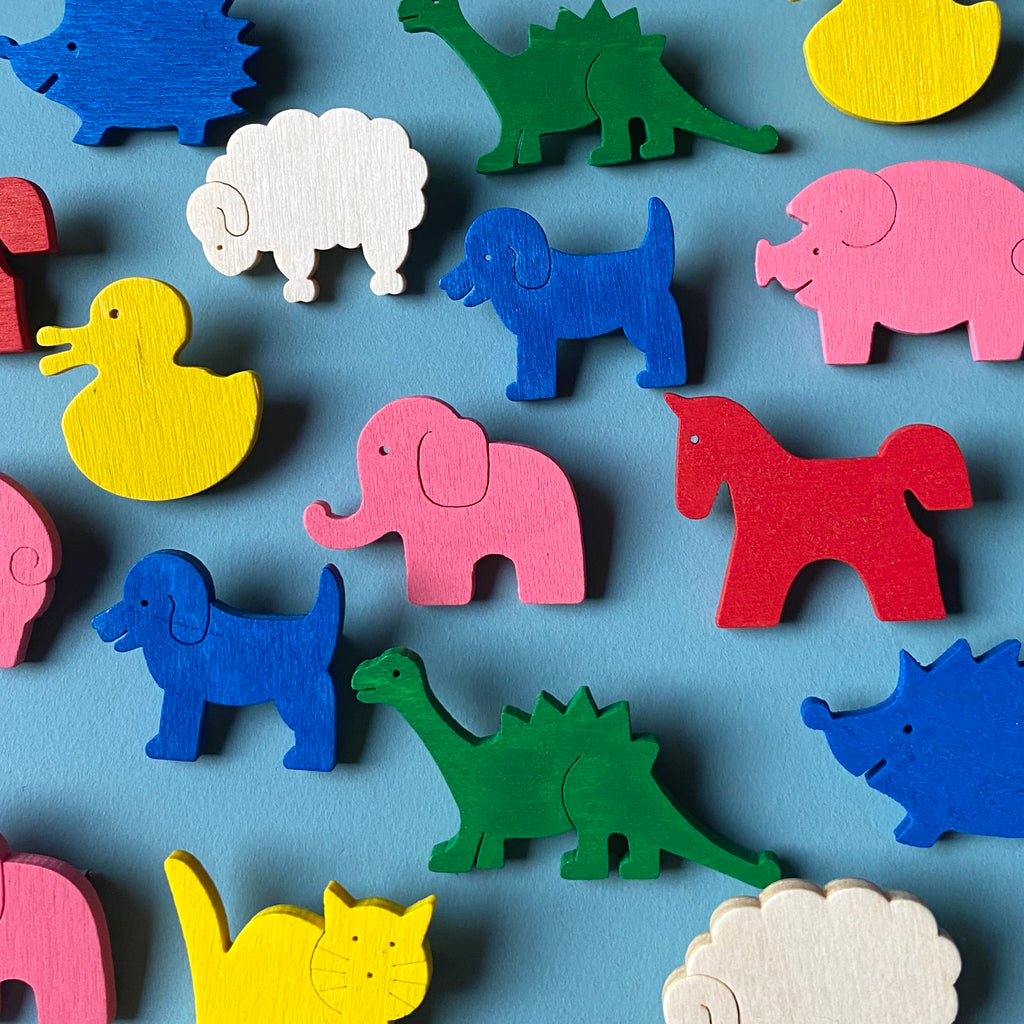 Animal Pin Badge
Cute little wooden Animal Pin Badges. There's something for everyone. 
Made in Germany in the Erzgebirge (Ore Mountains) from painted wood with an attached safety pin. The Erzgebirge has a centuries long tradition of making wooden toys and seasonal decorations. 
Approx 3.5 x 3cm
Price is for ONE animal pin badge.