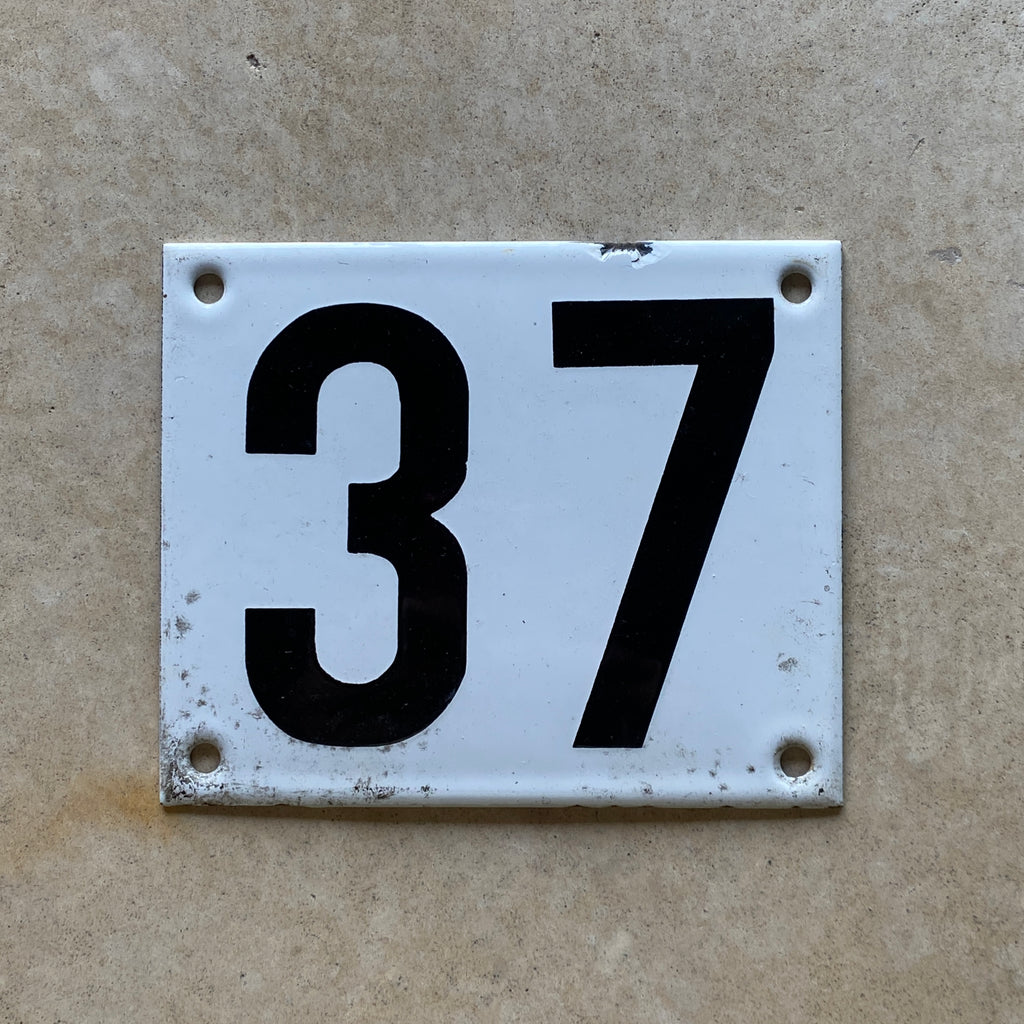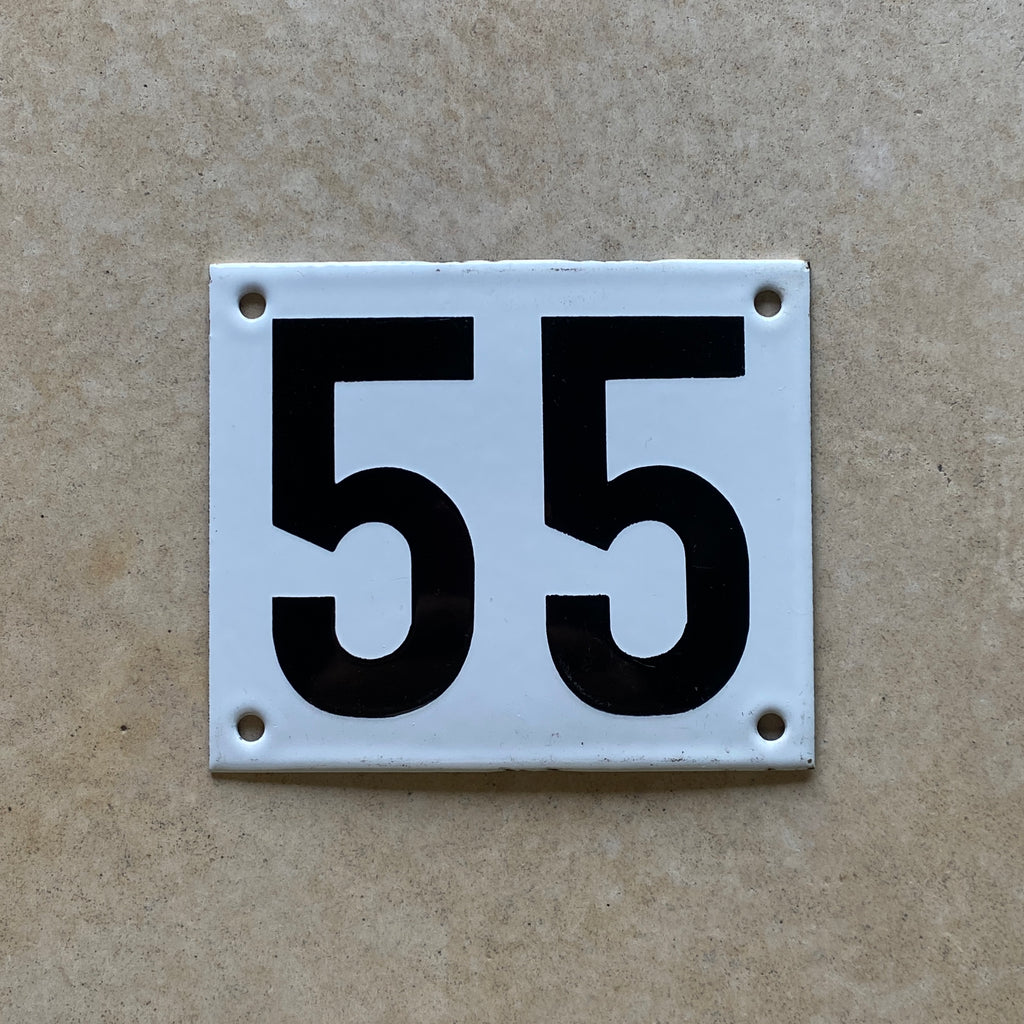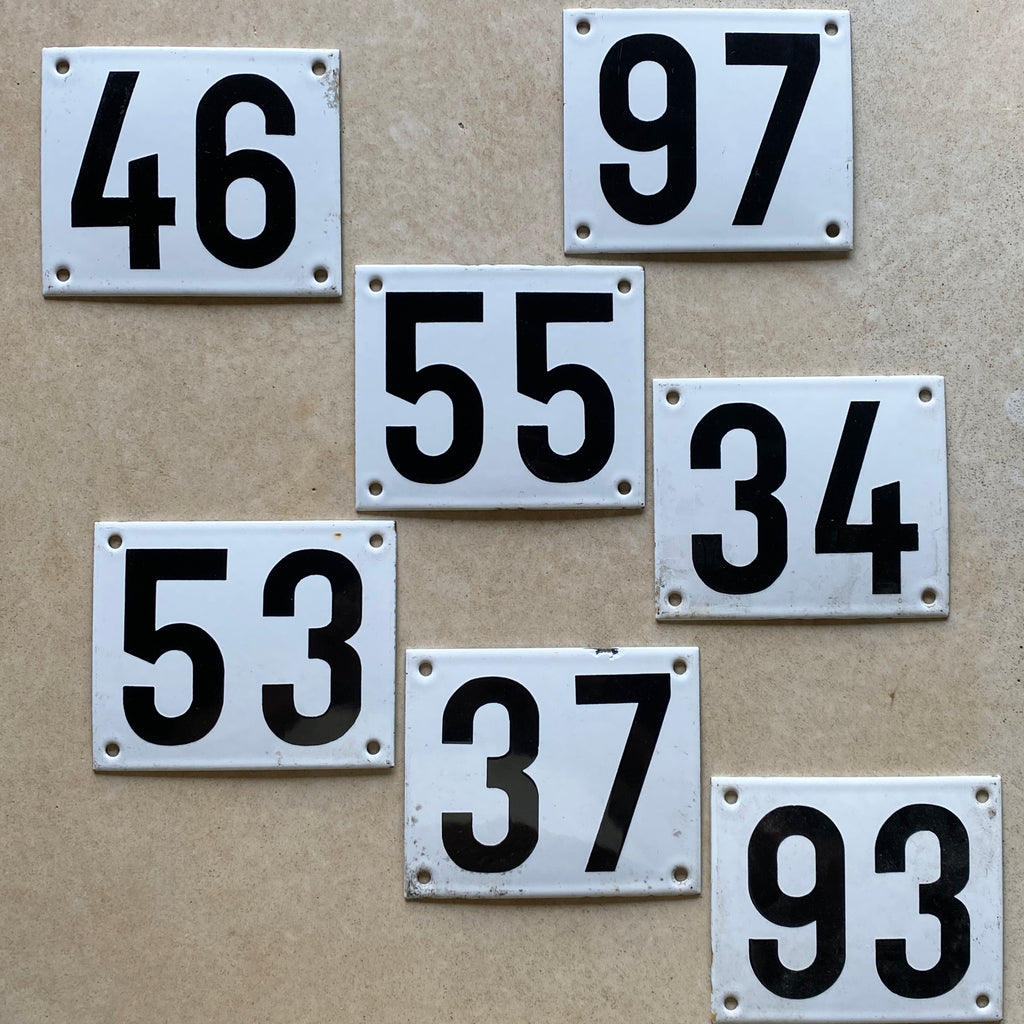 Vintage German Enamel House Numbers
Wonderful vintage enamel house numbers.
The numbers are a bit random as this was a batch I bought a few years ago at a flea market in Dortmund. maybe you're luck is in, you never know. Please note I only have one of each number and if it's not listed, I don't have it. 
Made in Germany from enamelled metal. 
12 x H10cm 

PLEASE NOTE: These are proper vintage numbers so some marks, scratches or a little rust is to be expected. They are in remarkably good condition given their age.