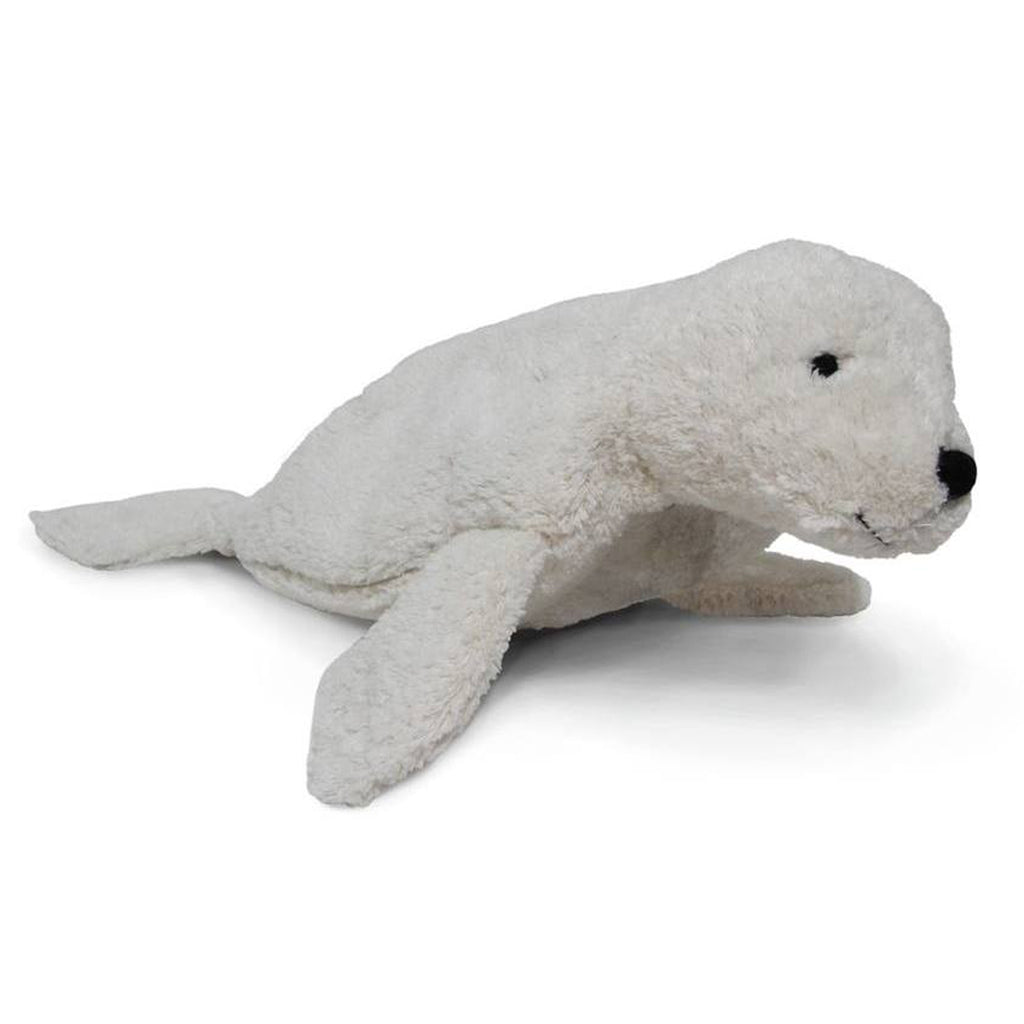 Senger Cuddly White Seal Heat Pack
Little animals for even the littlest of people. Their belly is filled with grape seeds to keep the cuddled temperature for much longer.
This cute little floppy seal is perfect for the youngest of babies. Made by Senger which was founded in 1985 by Sabine and Volker Senger in Obersinn/Bavaria. Their toys are designed following high ecological standards and are beautifully simple, timeless and of the highest quality.
Hand-made in Germany from organic hand picked cotton. The filling is made from pure lambswool and grape seeds. The fabric itself is woven in Germany.
Remove the bag with grape seeds and place for 5 minutes in the oven at 75°C. Always check the temperature before giving it to your child.
Alternatively you can use it as a cool pack by placing the seed bag in the freezer. 
Hand washable.