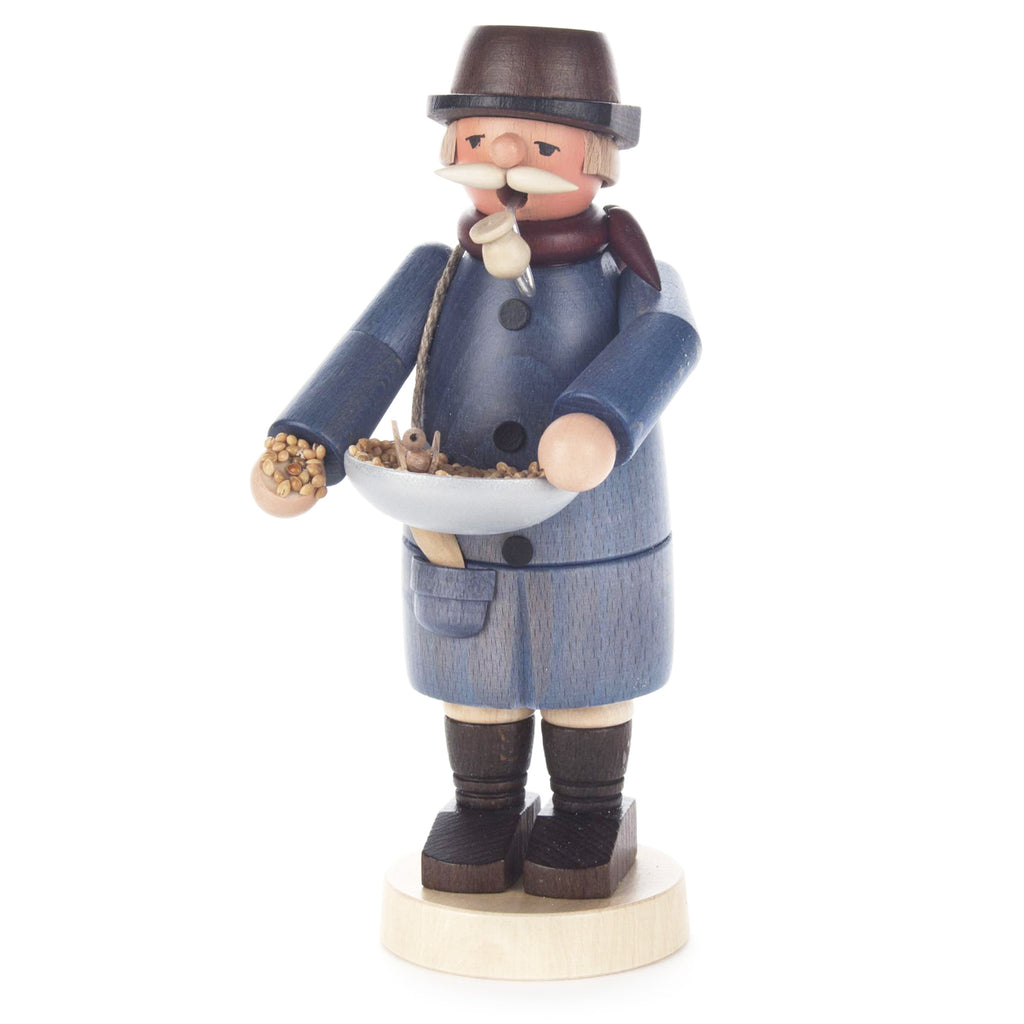 Räuchermännchen Farmer
Räuchermännchen, or Little Smoking Man as would be the literal translation, is a little incense burner. Räuchermännchen have been around since the mid 1800s and are an essential accessory to give your house that special festive smell.
A little incense cone is lit up and placed in the hollowed out body of the Räuchermännchen, the smoke then escapes through the mouth.
Hand-made in Germany in the Erzgebirge (Ore Mountains) from painted wood. 
Replacement incense cones are available HERE
18cm tall
Each Räuchermännchen comes with a box of Lebkucken (Ginger Bread) and Glühwein (Mulled Wine) flavoured incense cones.
PLEASE NOTE: Not suitable for children under the age of three.