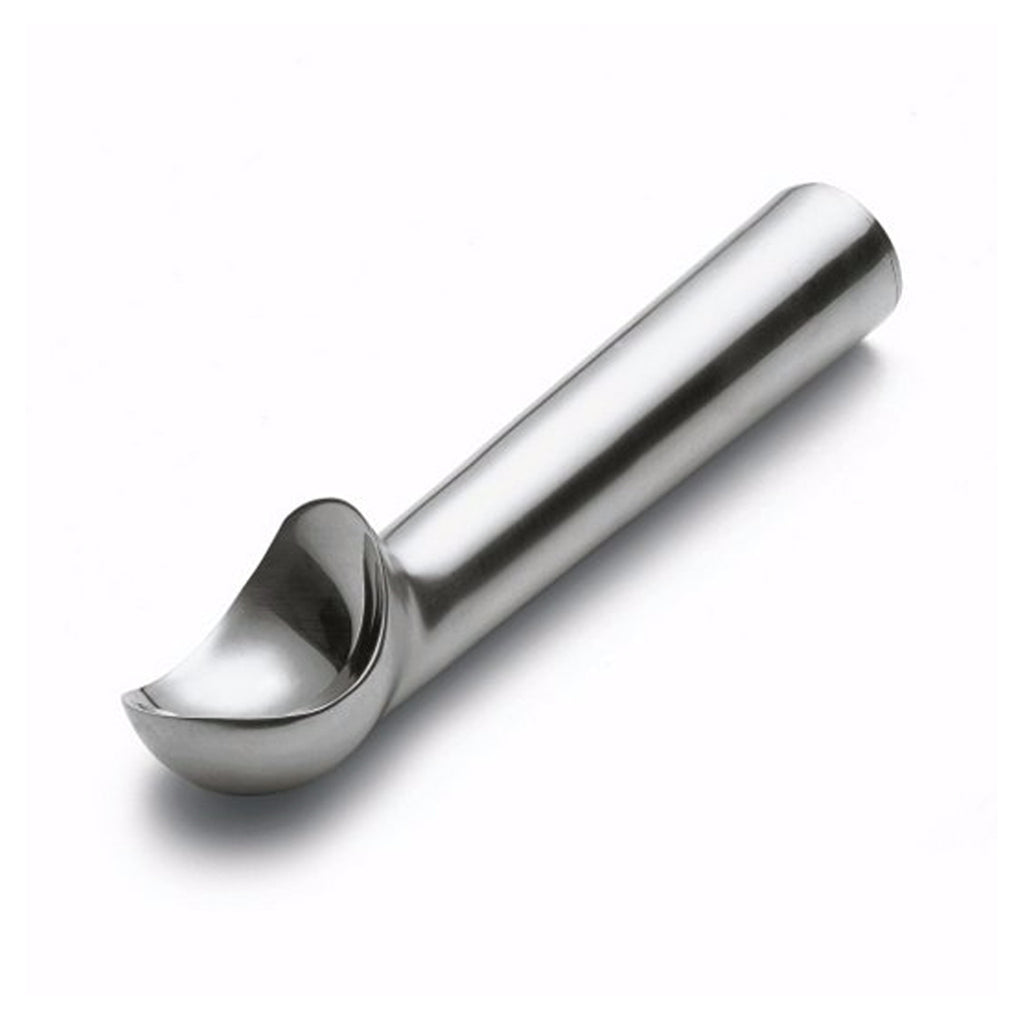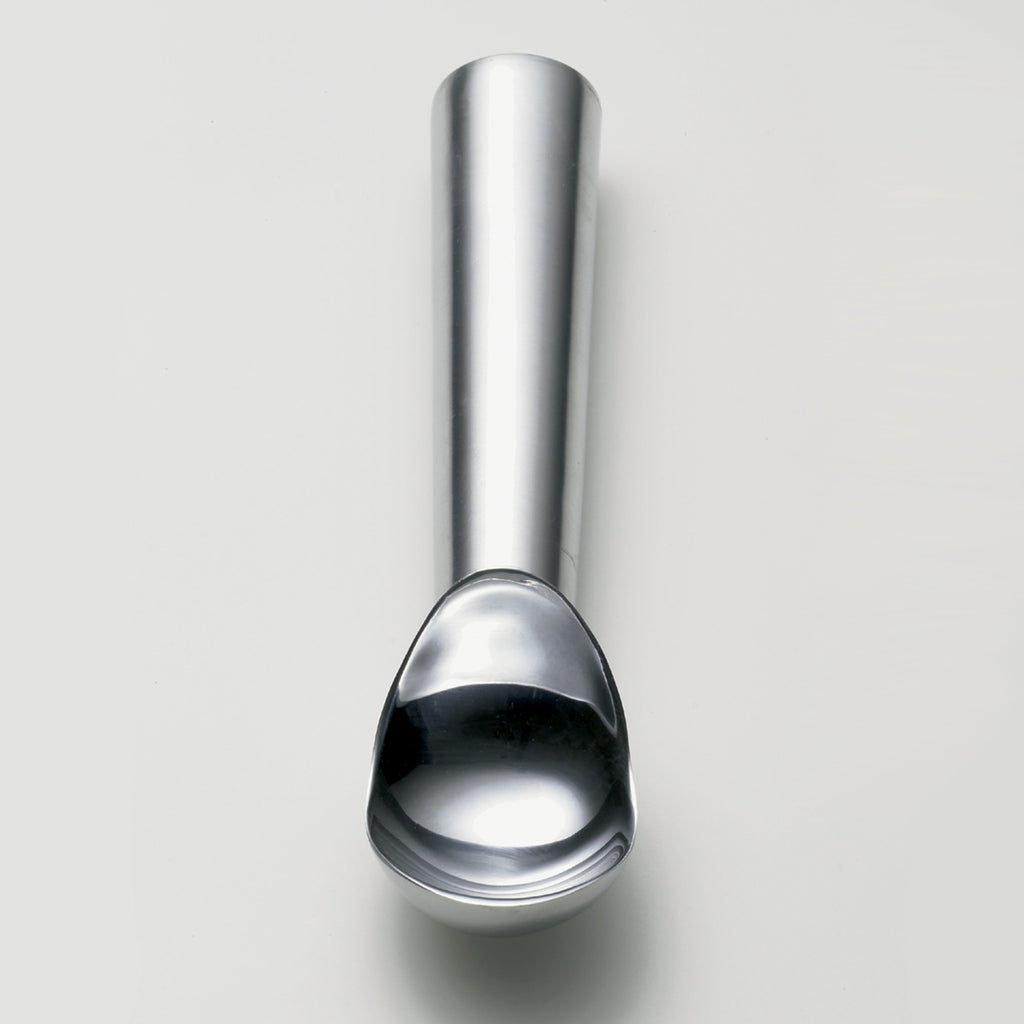 Ice Cream Scoop 2
Why have just one Ice Cream Scoop when you can have two!
This one is particularly good for hard frozen ice cream as it has a heat conductive fluid inside the handle for easy scooping.
Now in its 4th generation, this family run company has been making ice cream scoops since the 1920s.
Made in Germany from food safe aluminium. 
Scoop width 3.8cm, scoop length 5cm
Total length 17.8cm
PLEASE NOTE: Not suitable for dishwashers as this will permanently tarnish the product. Do not leave in water for a long period of time. Do not heat up over 70C.