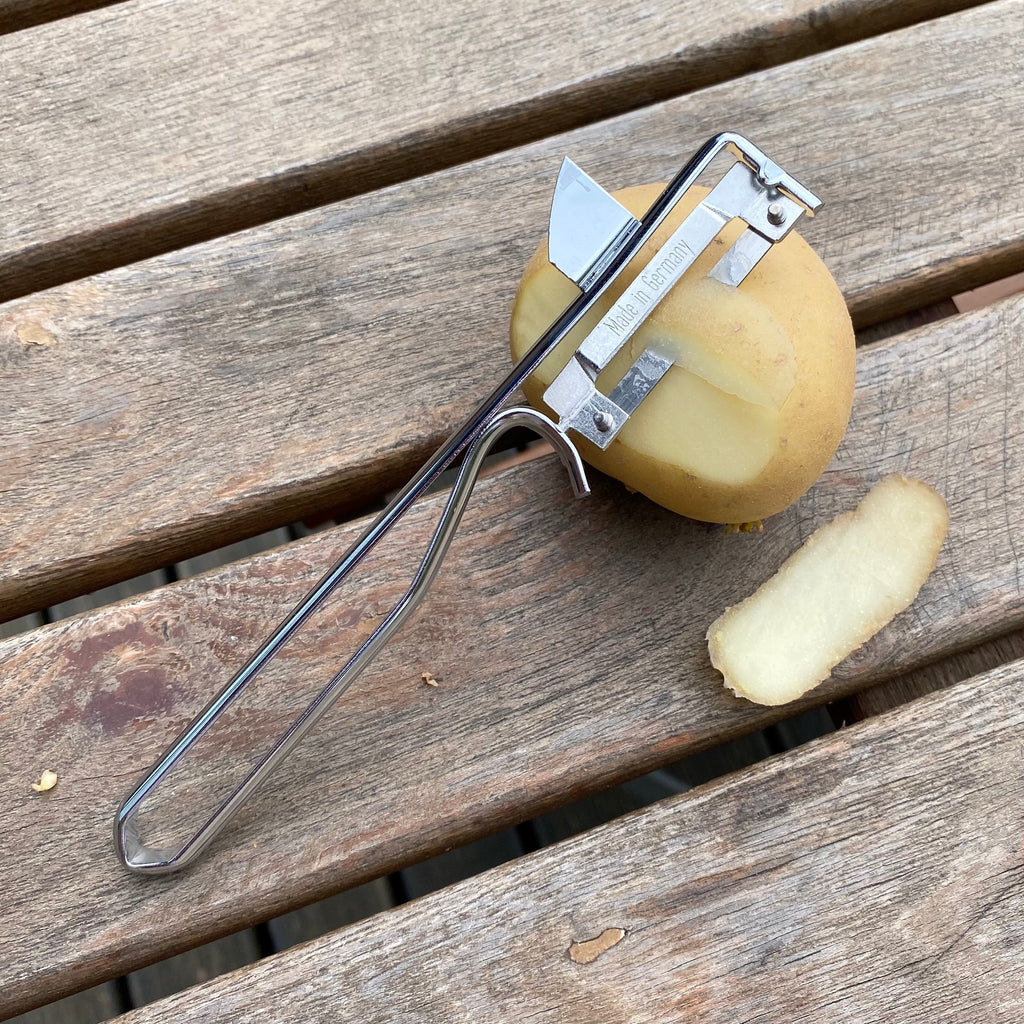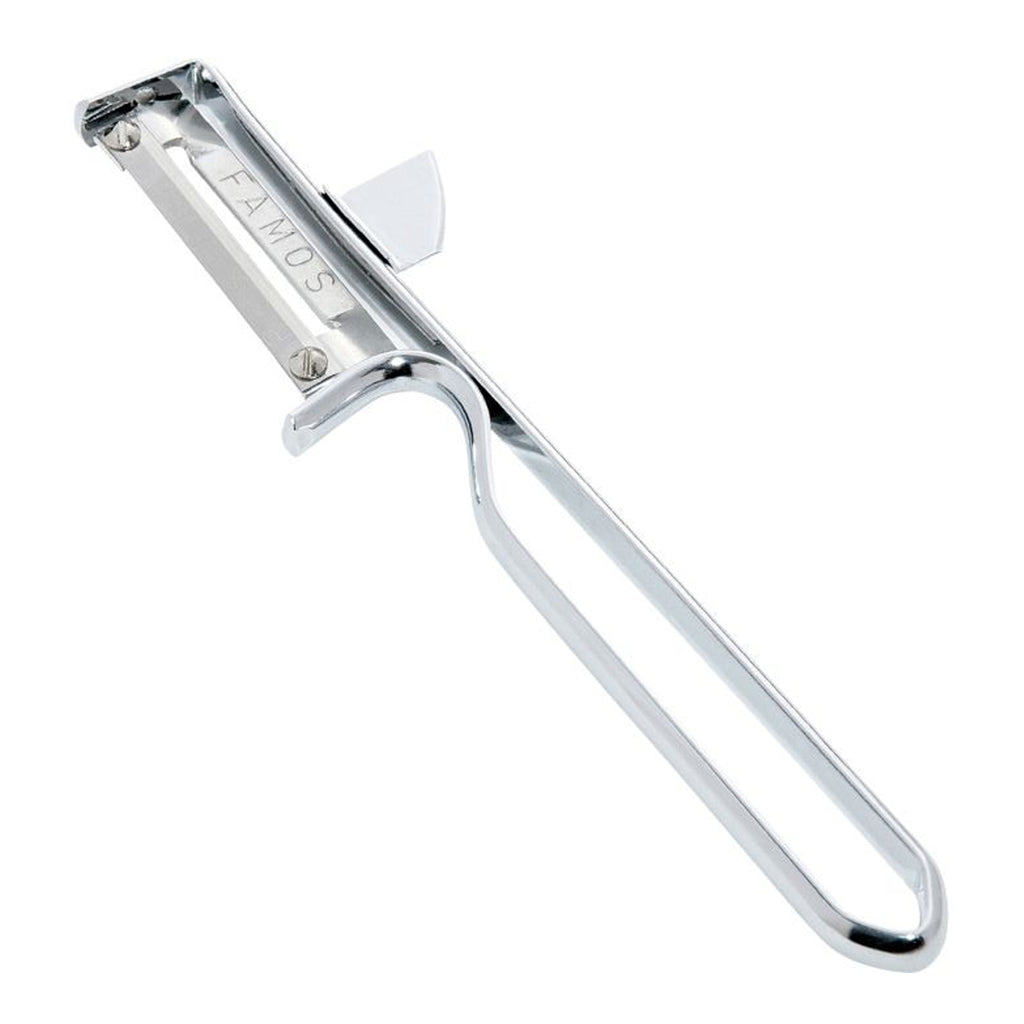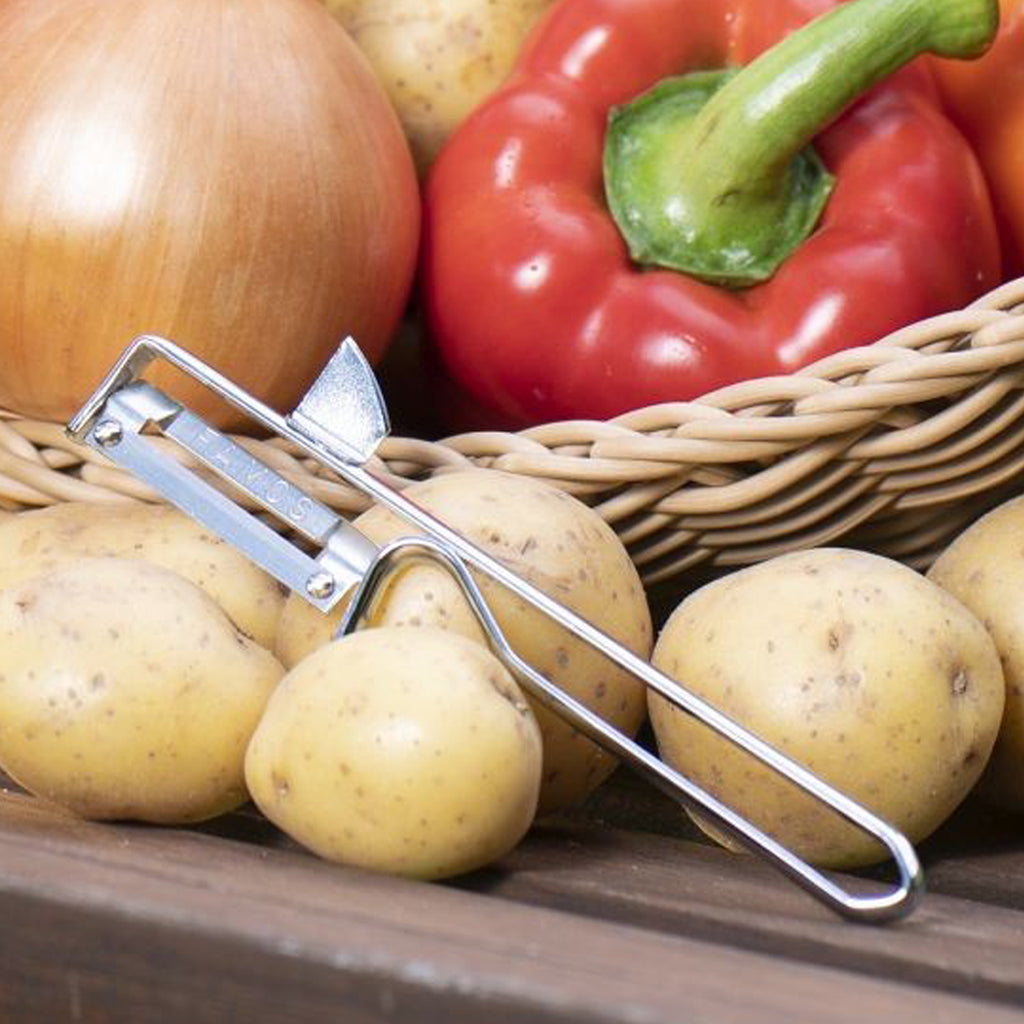 'Famos' Economy Peeler
The original and (in Germany) LEGENDARY vegetable and potato peeler. It's the ultimate in utalitarian design.
Designed in the 1950s and still manufactured in Germany, it has a moving screw-on stainless steel blade which is replaceable and has a little cutter to take out any blemishes.

15.5cm long with a blade length of 3.5cm.
Made in Germany from chromed steel. Not dishwasher safe. A simple rinse will do. 
Please note this is for right hand peeling.