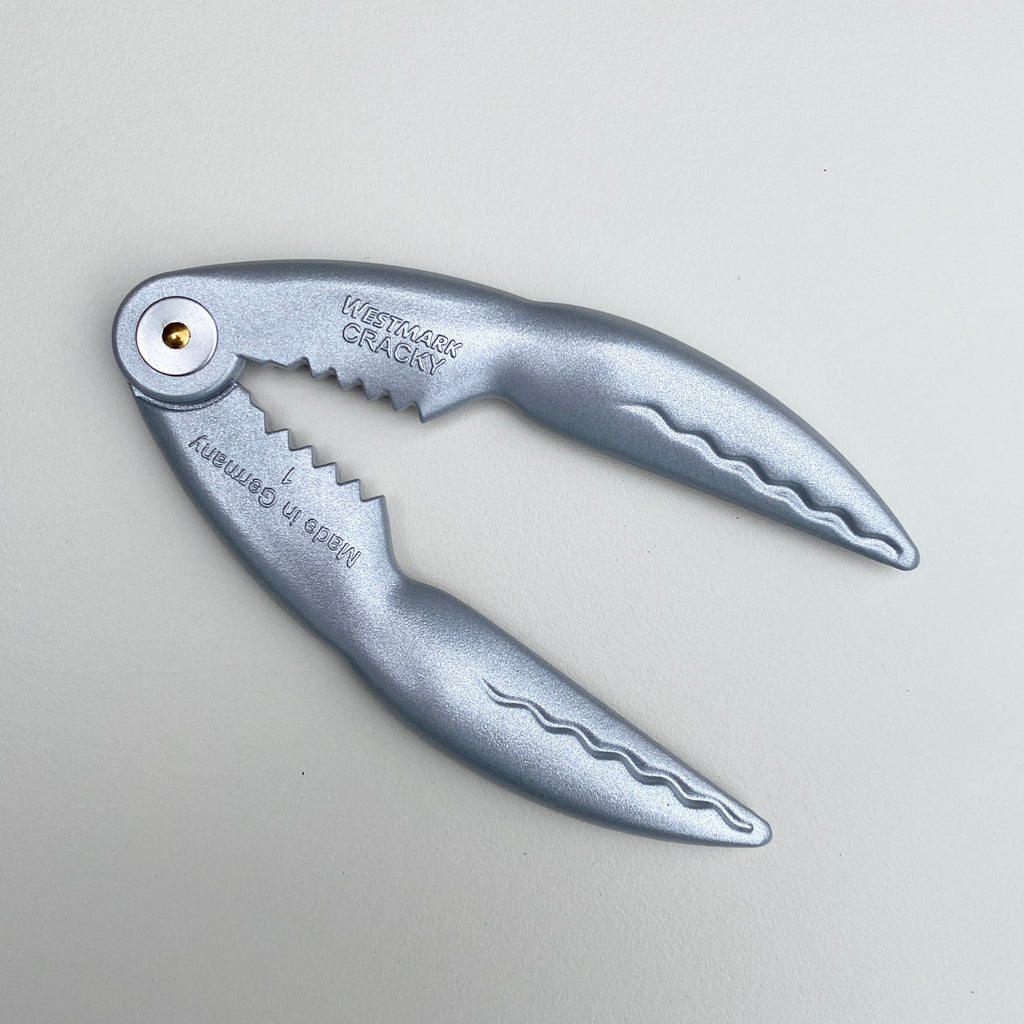 Cracky Lobster Cracker
Cracky, the original lobster cracker, breaks open lobster shells and other shellfish effortlessly thanks to its powerful tongs with serrated interior surface. The rounded handles made of high-quality die-cast aluminium, which feature a unique lobster claw design, ensure a firm grip.
Made in Germany from aluminium
14.4 x 6.1 x 1.3cm
Dishwasher safe. Comes with a five year guarantee.