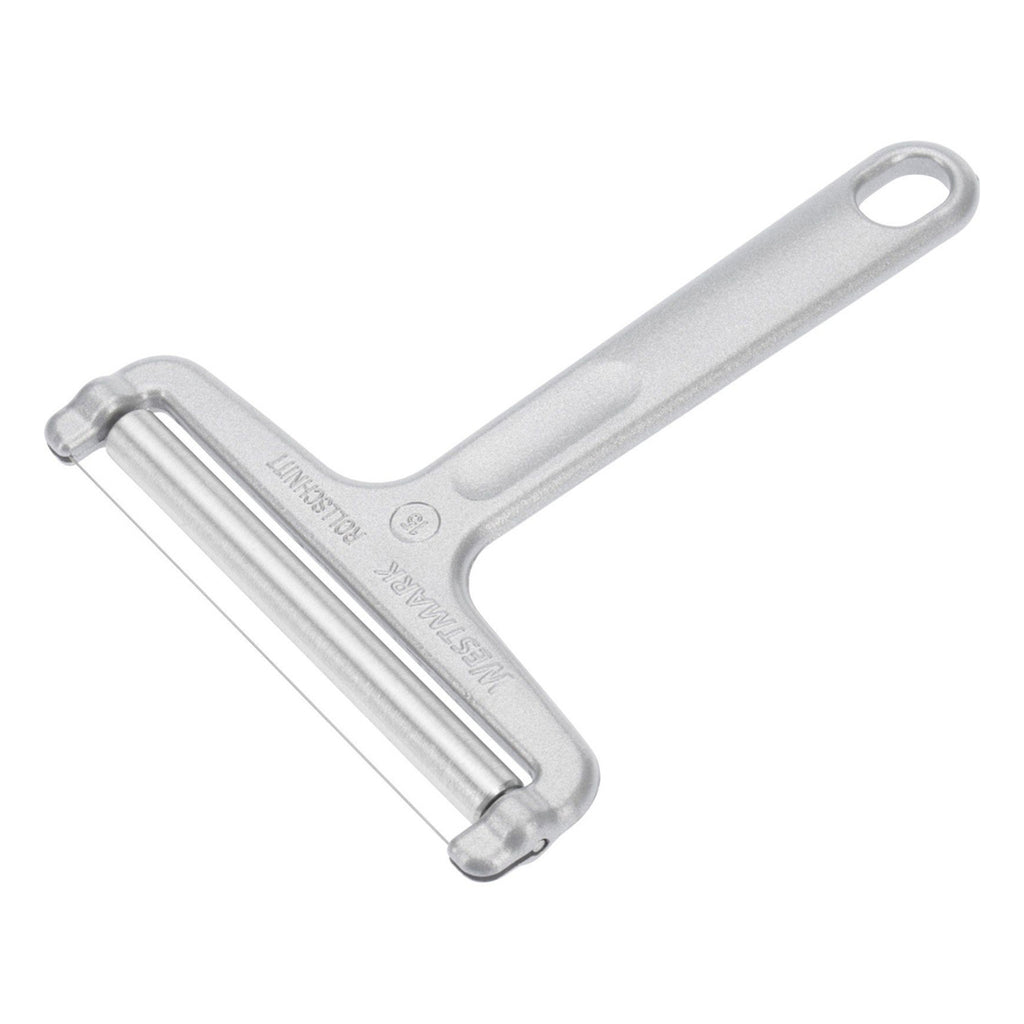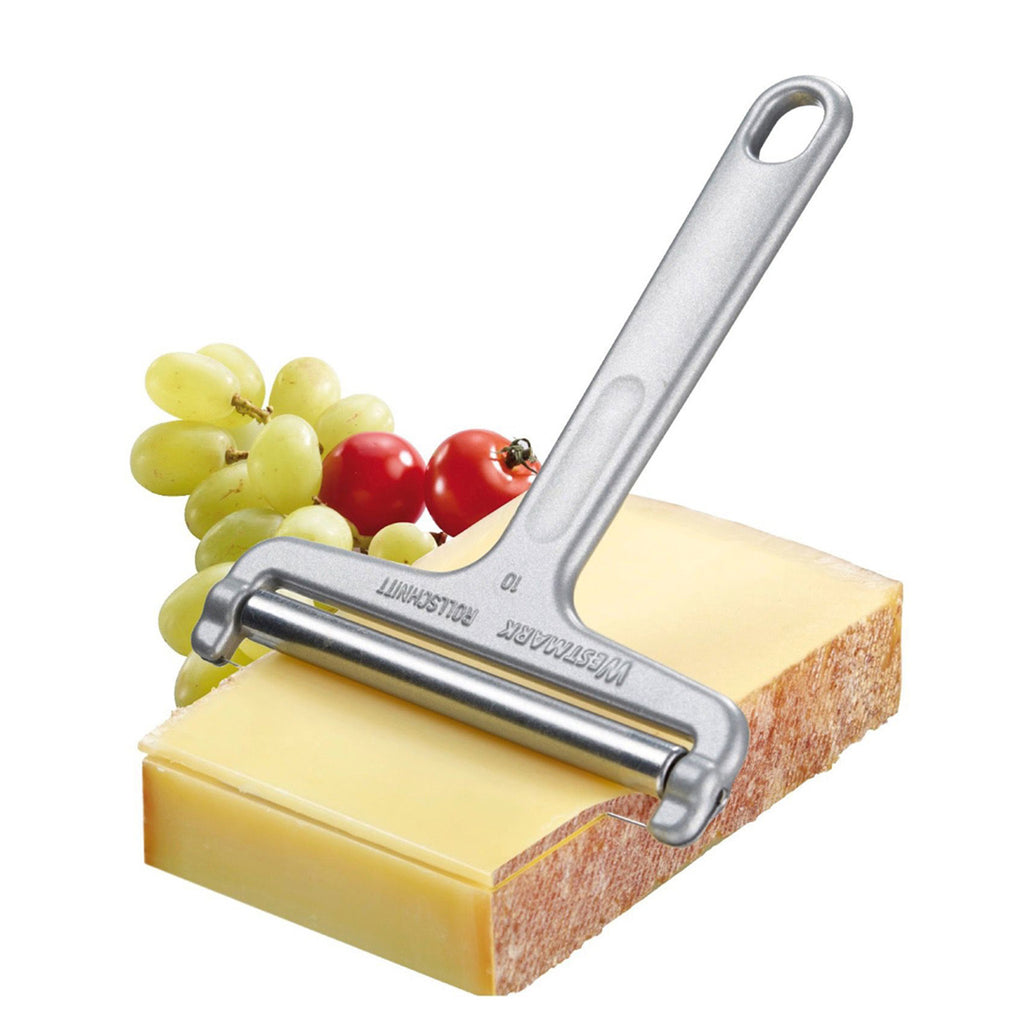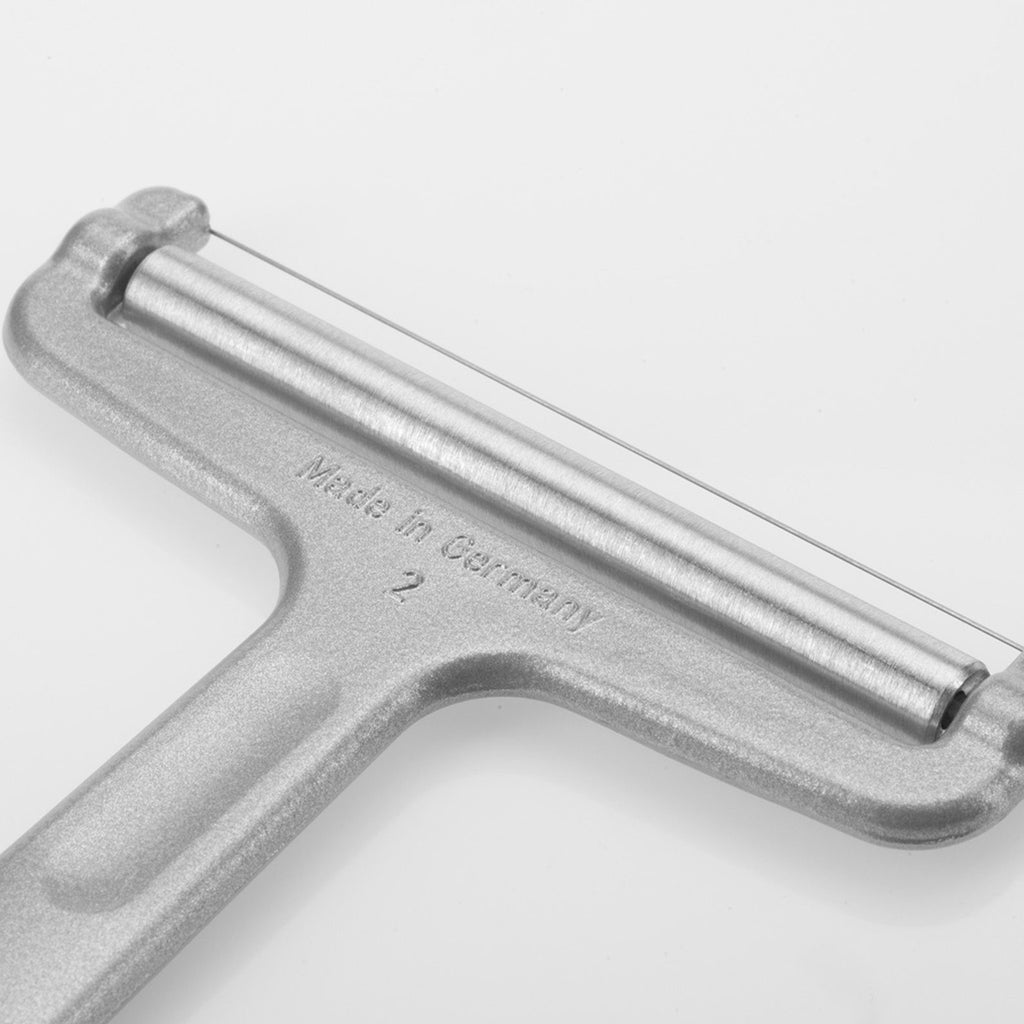 Cheese Slicer 'Roll Cut'
A Cheese Slicer for slicing cheese.
Works best on soft and semi-hard cheeses like Cheddar, Gouda and Emmental. The thickness of the slice varies with the angle at which you hold the slicer. 
Made in Germany from aluminium and stainless steel.

13.9 x 10.9 x 1cm
NOT dishwasher safe. Guaranteed for five years.