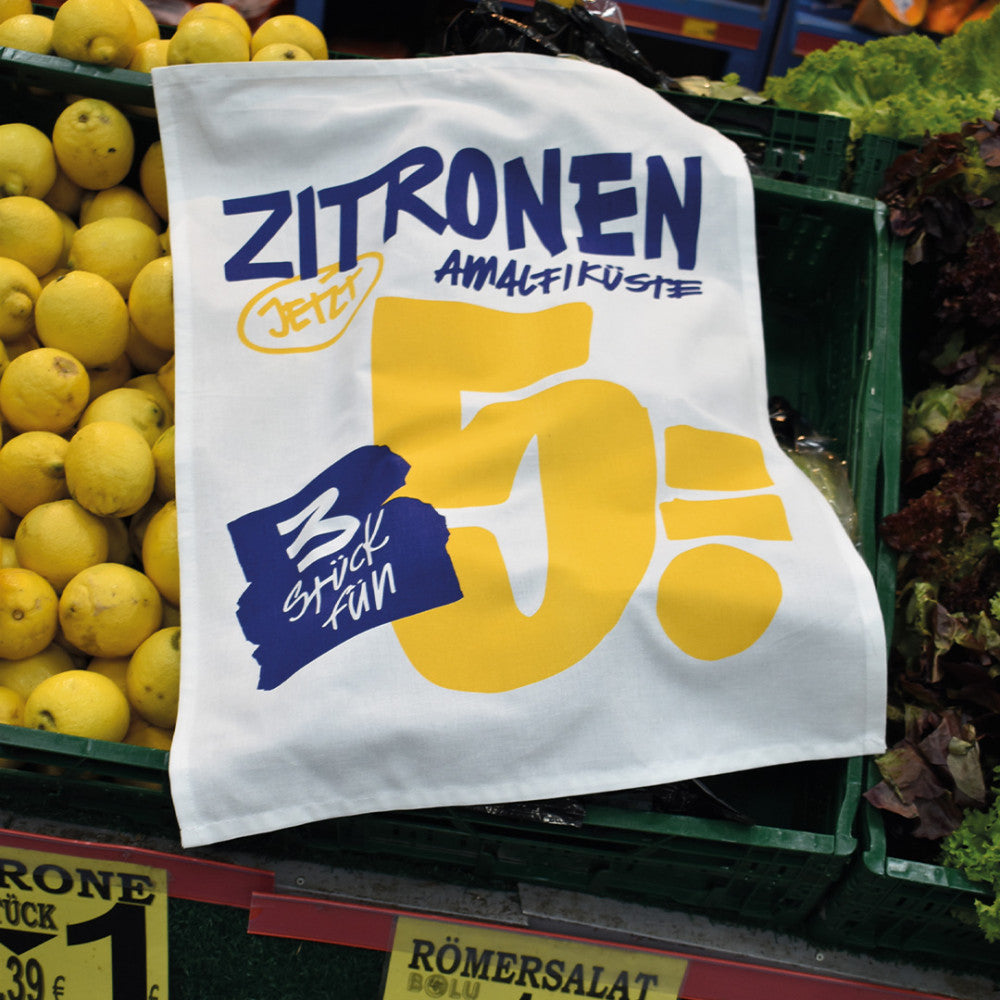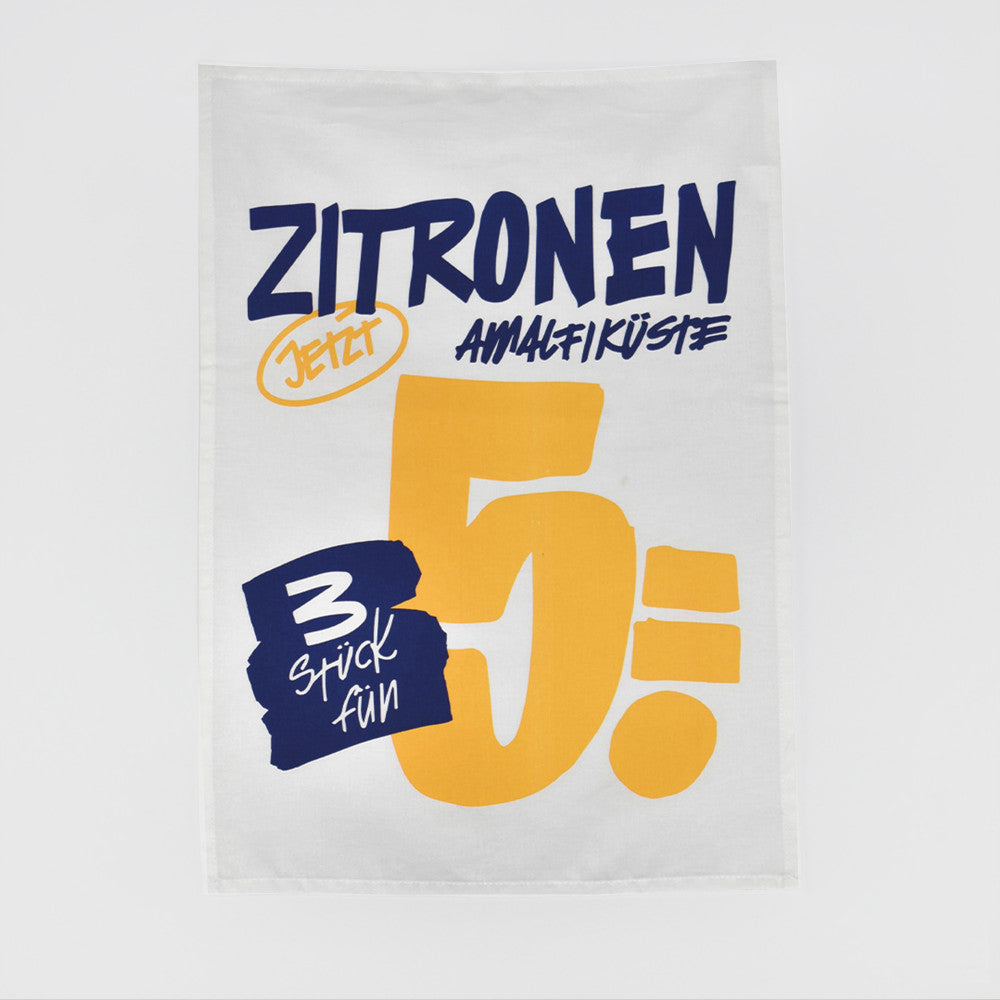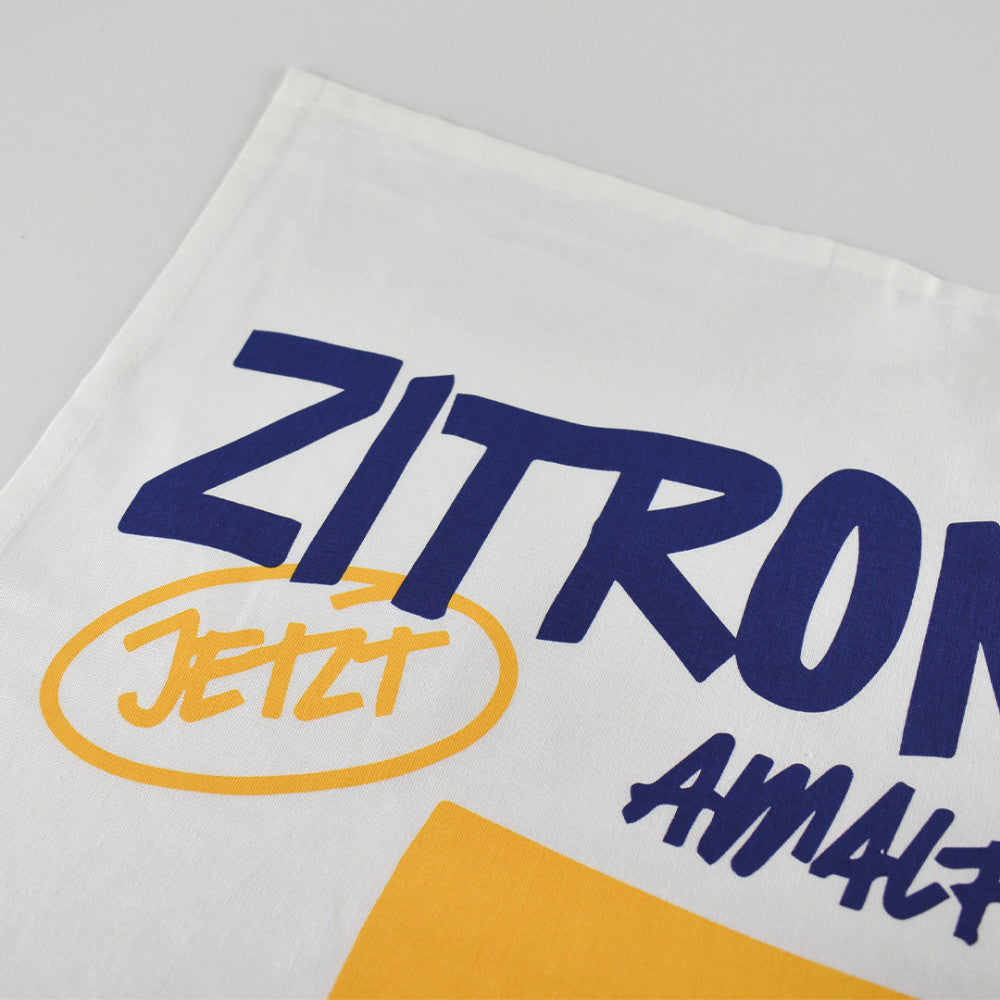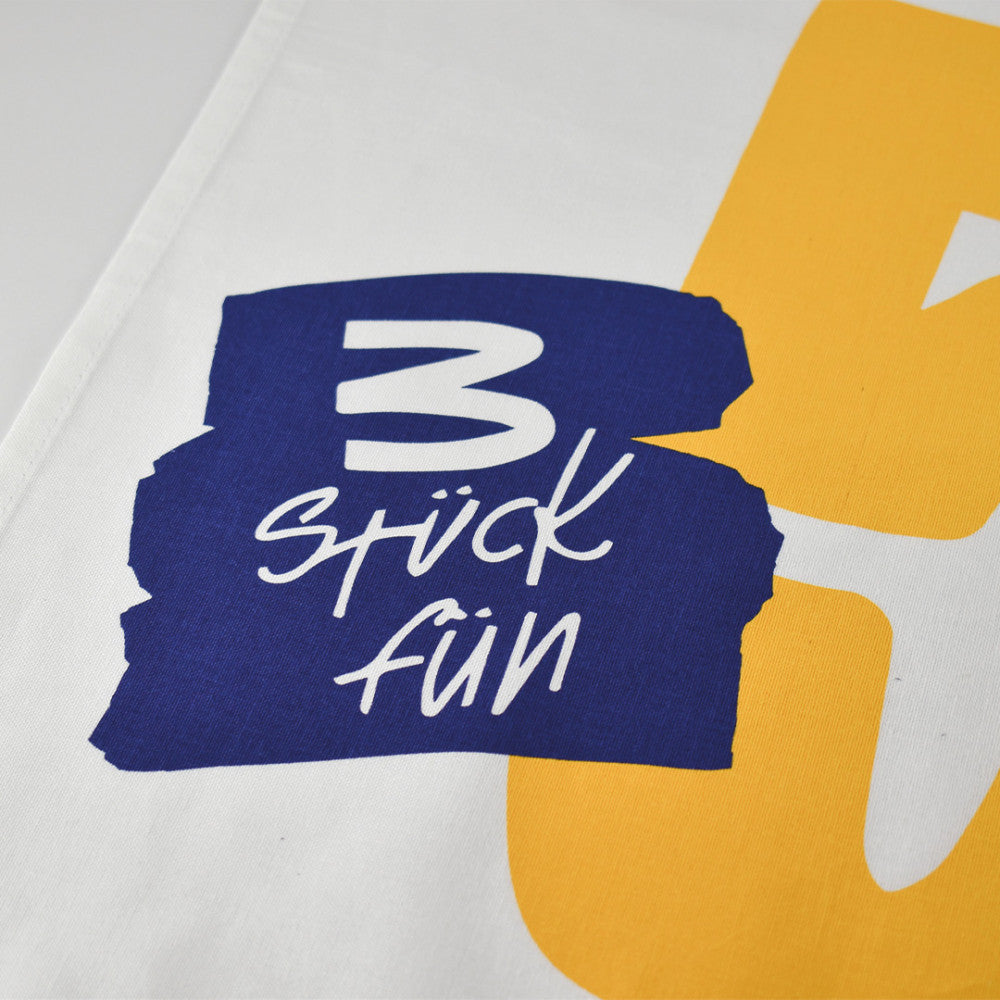 Troppo Tea Towel Zitronen
I can not tell you how much I love these and at least one of them will most likely end up hanging framed on my kitchen wall. 
The Tea Towel project was brought to life through a literally fruitful collaboration with iconic Dutch sign painter Henry van der Horst. His colourful signs can be found all across the city of Amsterdam.
Tea towels are designed and screen-printed in Berlin. See all three HERE. I only have a very limited amount available so you better hurry up. 

Screen printed in Berlin on 100% Organic Cotton
49 x H70cm
Troppo celebrates everyday life and the beauty of the ordinary with practical and timeless objects. All of our products are designed in Berlin and manufactured in Europe. Founded in berlin in 2021 by a women's collective of four, Troppo creates and designs products that are sourced with sustainable materials and production techniques, putting a healthy environment at the center. In a fast-paced society, we commit to conscious living, taking great care with the things that we choose to surround ourselves with in our home and daily lives. With our collections, we want to give everyday products a higher value and a longer life. For us, this means real luxury. troppo.store