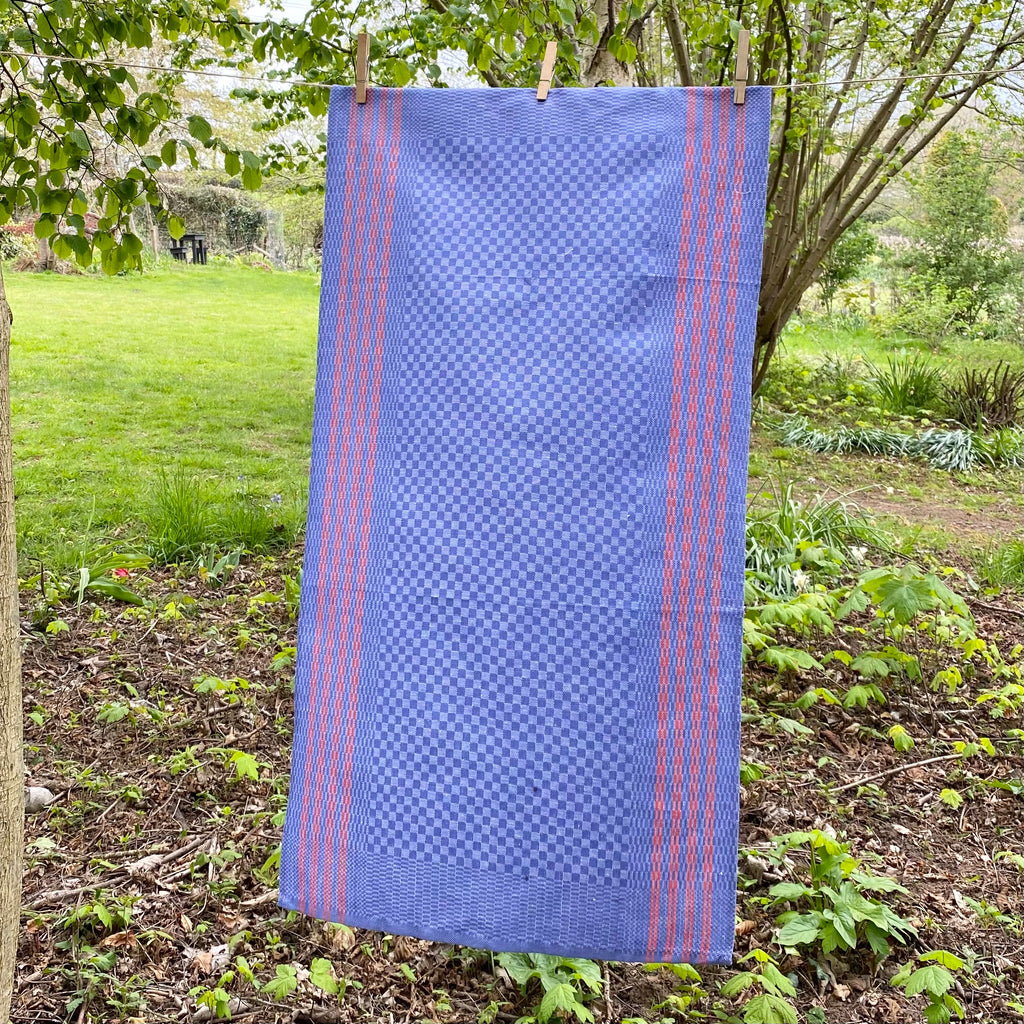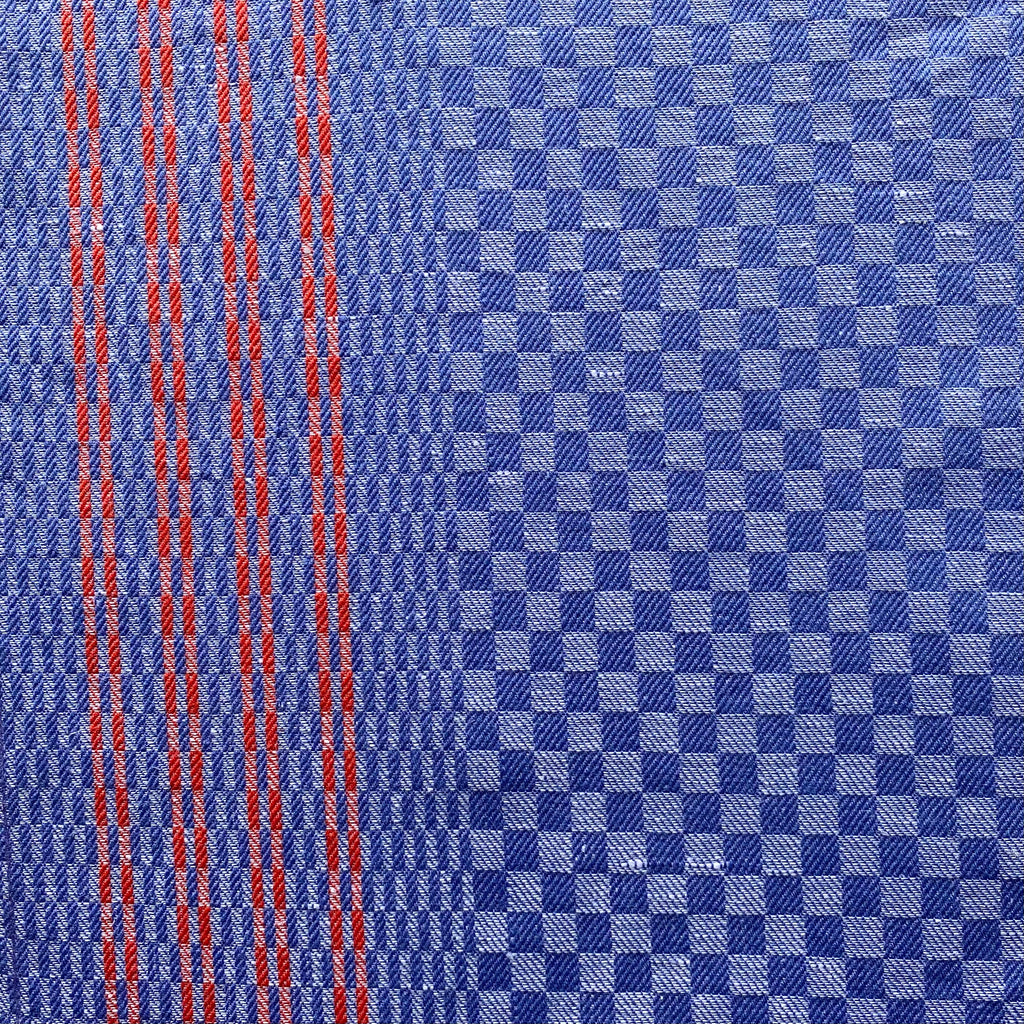 Grubentuch Kitchen Towel
Grubentuch (pit cloth) originates in the Industrial Ruhrgebiet area of West Germany. It was used by the miner as a cloth to wipe their coal dust covered faces during and after long shift down the mines. The colour and pattern was to hide some of the coal dust which would remain even after the most rigorous wash. 

Nowadays you will find them in professional (and amateur) kitchens all over Germany as a general purpose kitchen towel for drying and wiping all kinds of surfaces. A most excellent allrounder. 
50 x 100cm

Designed in Germany and woven in Egypt from 50% cotton and 50% linen.