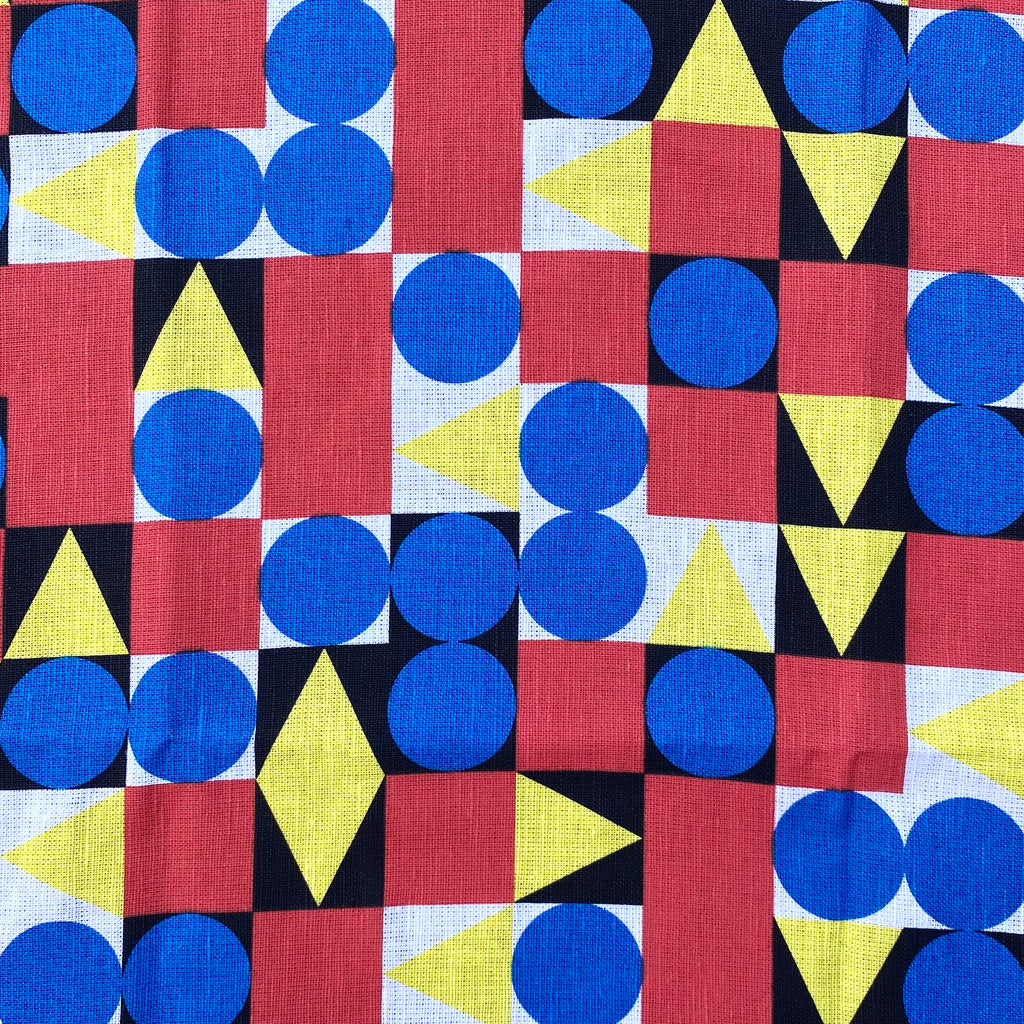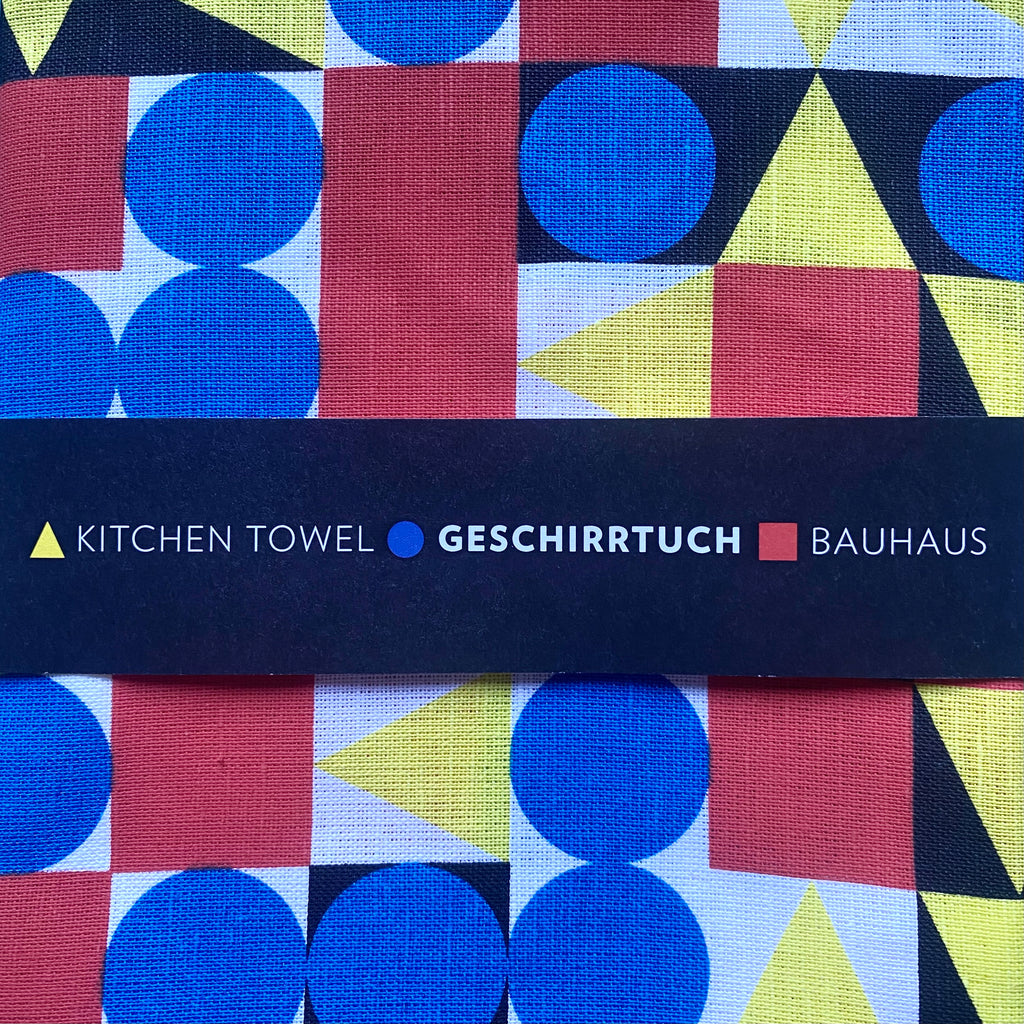 Bauhaus Grundformen Tea Towel
A wonderful printed Tea Towel featuring the Bauhaus Grundfrormen.
Grundformen (Basic shapes) are the result of Wassily Kandisnky's teachings of 'Colour' at the Staatliches Bauhaus in Weimar. 
Walter Gropius appointed Kandinsky to the Staatliches Bauhaus, where he taught until its closure in Berlin in 1933. From 1922 to 1925, he directed the wall painting workshop at the Bauhaus Weimar and taught classes on abstract form elements and analytical drawing in the preliminary course.
Made in Sweden. Printed on a 50% cotton and 50% linen tea towel.
50 x 70cm