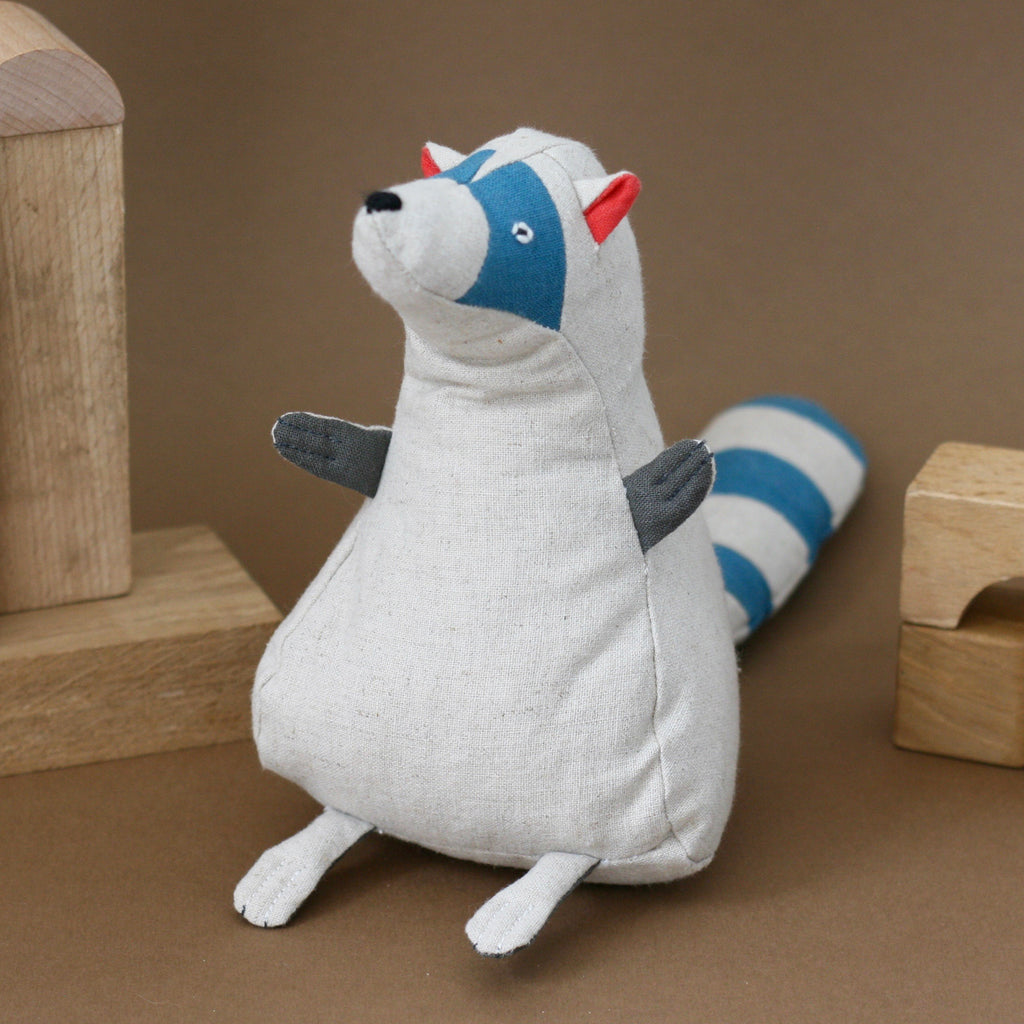 Raccoon
This wonderful organic raccoon is part of the Lockdown Animals series. During the strange and sad times of covid-19 lockdown we came across a small beautiful thing: suddenly animals started to reclaim the empty cities. Swans in the canals of Venice, ducks in the fountains of Rome, foxes in Berlin gardens, in Japan deers started roaming the streets and raccoons took over Central Park in New York.
Handmade in the Netherlands made of a soft and grey GOTS certified 100% organic cotton plush with linen details and embroidered eyes. All threads are made of GOTS certified organic cotton and the toy has an OEKO-TEX certified wool stuffing. All materials used are 100% natural. 

24 x 8 x H16cm

KAPLUM is a designers-duo exploring the colourful, imaginative and adventurous life of kids. All of the products are designed and made by them. They use carefully selected durable and certified materials. To allow the imagination of the kid to flourish, they use simple shapes and colours. A lot of the inspiration comes from abstract art. Their products are not only children's toys, but also beautiful designs for everybody to enjoy.

All the toys are in compliance with the European standards for safety on toys (EN-71.3) and bear the CE mark, which confirms they passed all tests (a.o. flammability tests, chemical tests and mechanical tests).
Suitable for children of all ages.