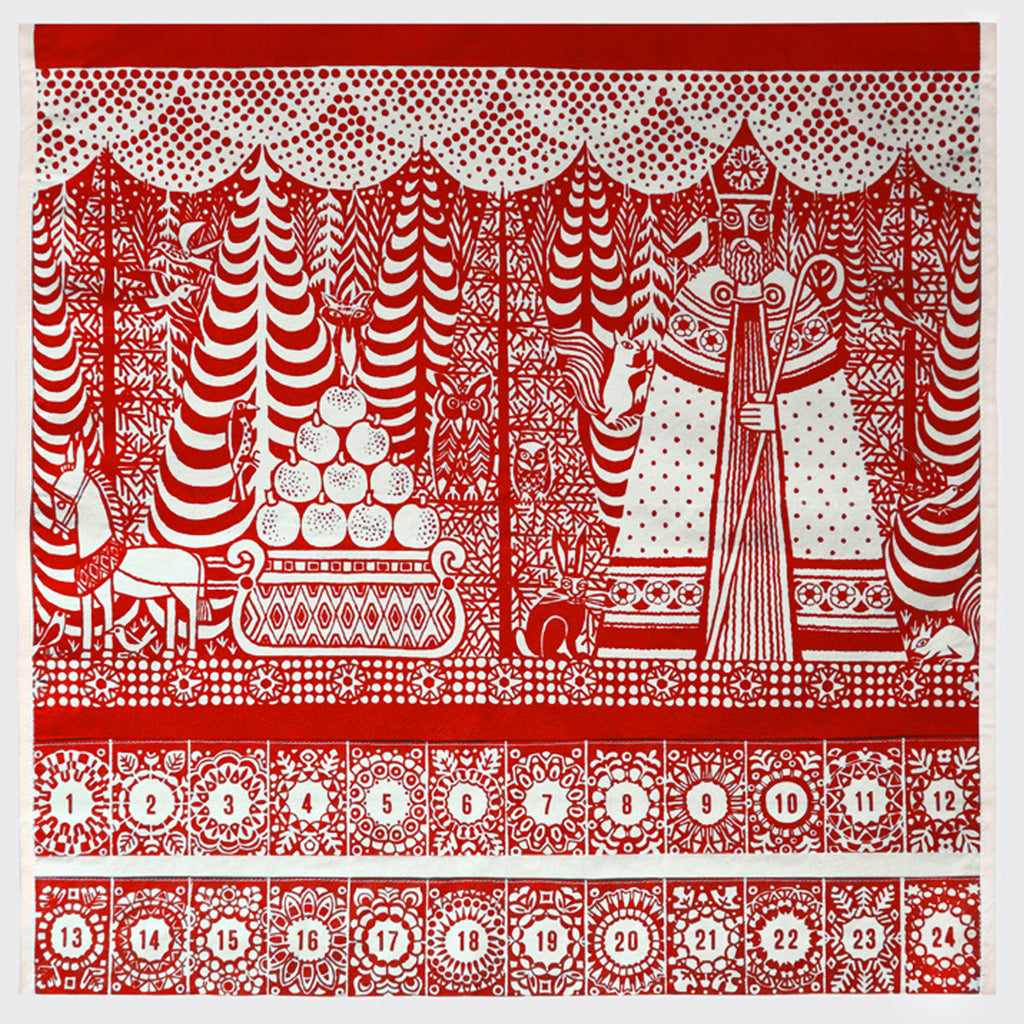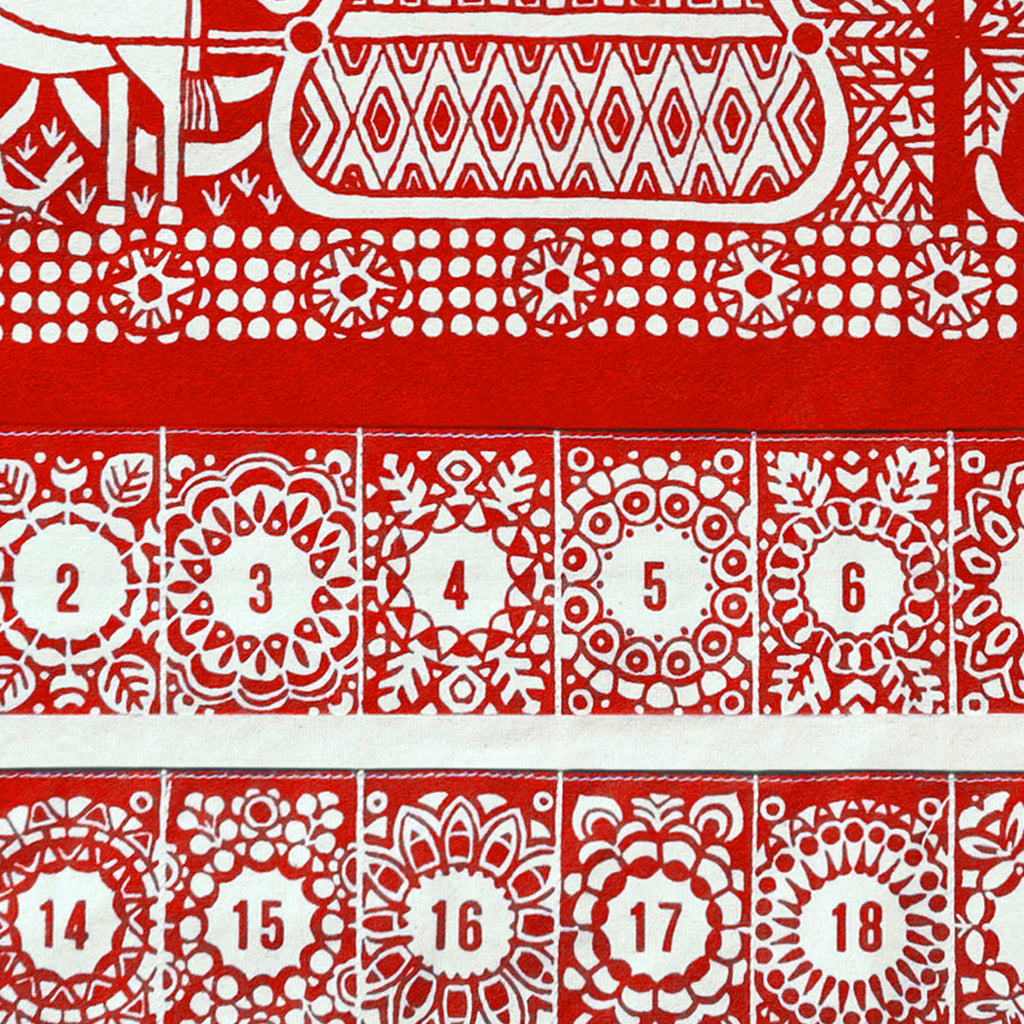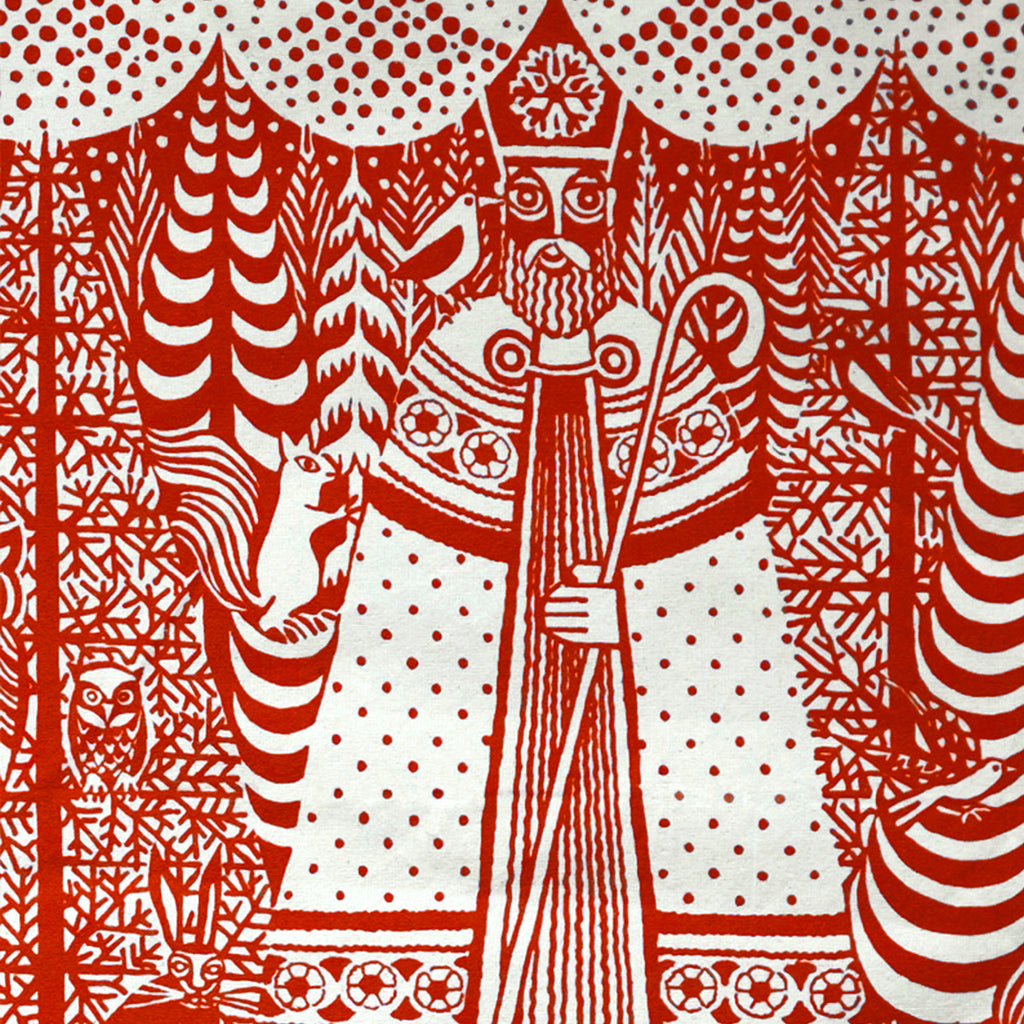 Advent Calendar Red
An amazing textile advent calendar with 24 little pockets to fill with whatever you want and you can use year after year after year. The image is the magical forest of Saint Nicholas where he is surrounded by hidden animals. It was originally designed in the 1970s. 
Neue Serie Handdruck is a collection of limited edition textiles and small cushions that brings new life to the Handdruck archive's striking patterns (Bolzano, Italy 1973 – 1993). The production builds on the original materials, presenting new items and colour combinations.

Design: Carmen Von Aufschnaiter
Handmade in Italy using 100% organic cotton.
52 x H53cm
You will need a stick or bamboo cane to hang your calendar which does NOT come with the calendar.
Carmen Von Aufschnaiter was an illustrator and painter. After studying at the Instituto de Arte e Diseño en Miraflores, she met Otto von Aufschnaiter. They married in Lima in 1969 and moved to Italy a year later to open their own shop, Aufburg. She started drawing patterns for textiles after meeting Erna Hitzberger in 1976.