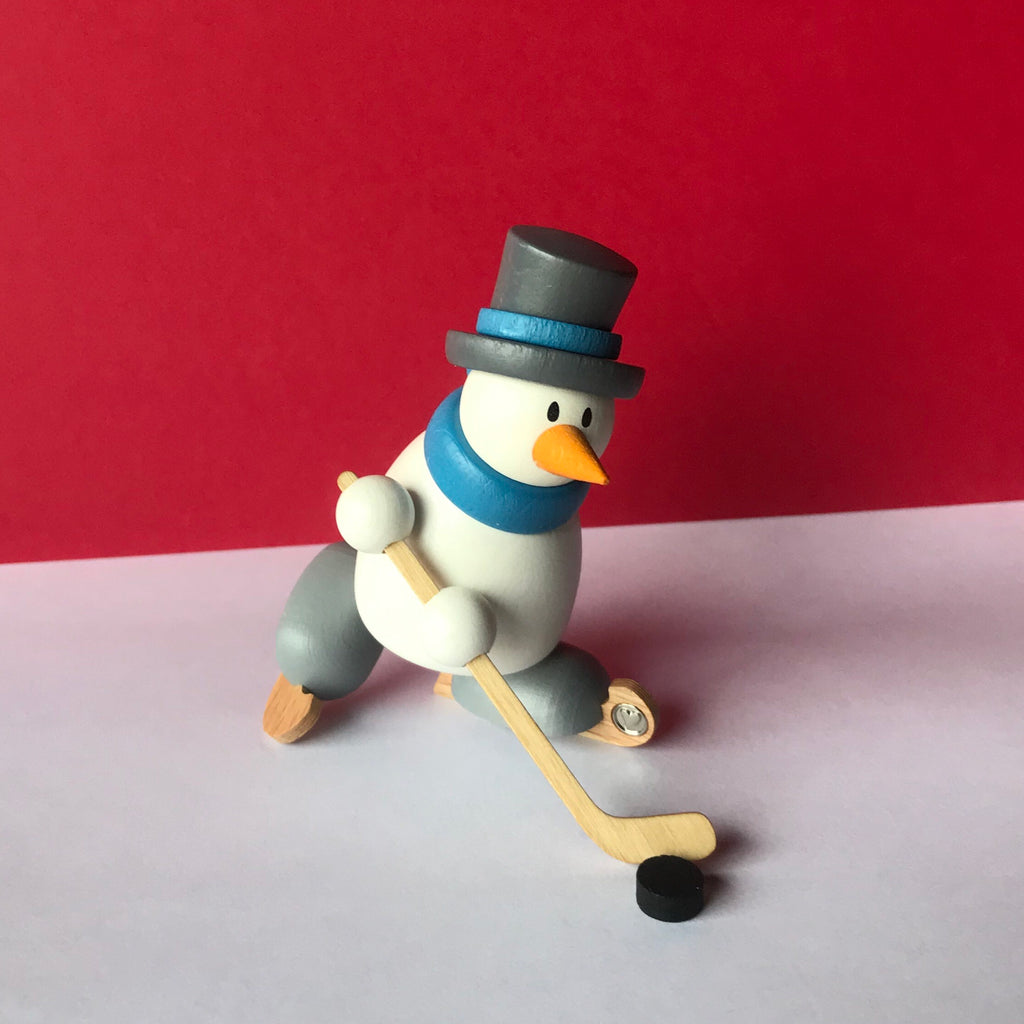 Ice Hockey Snowman
Adorable range of hand-made little wooden snowmen. They're all very busy ice skating, snowboarding, looking after the birds and taking their pet moose for a walk (as you do).
Hand-made in Germany in over 100 steps from maple and beech. Some have a movable head fixed with magnets.
7cm tall


NOT SUITABLE FOR CHILDREN UNDER THE AGE OF THREE!!