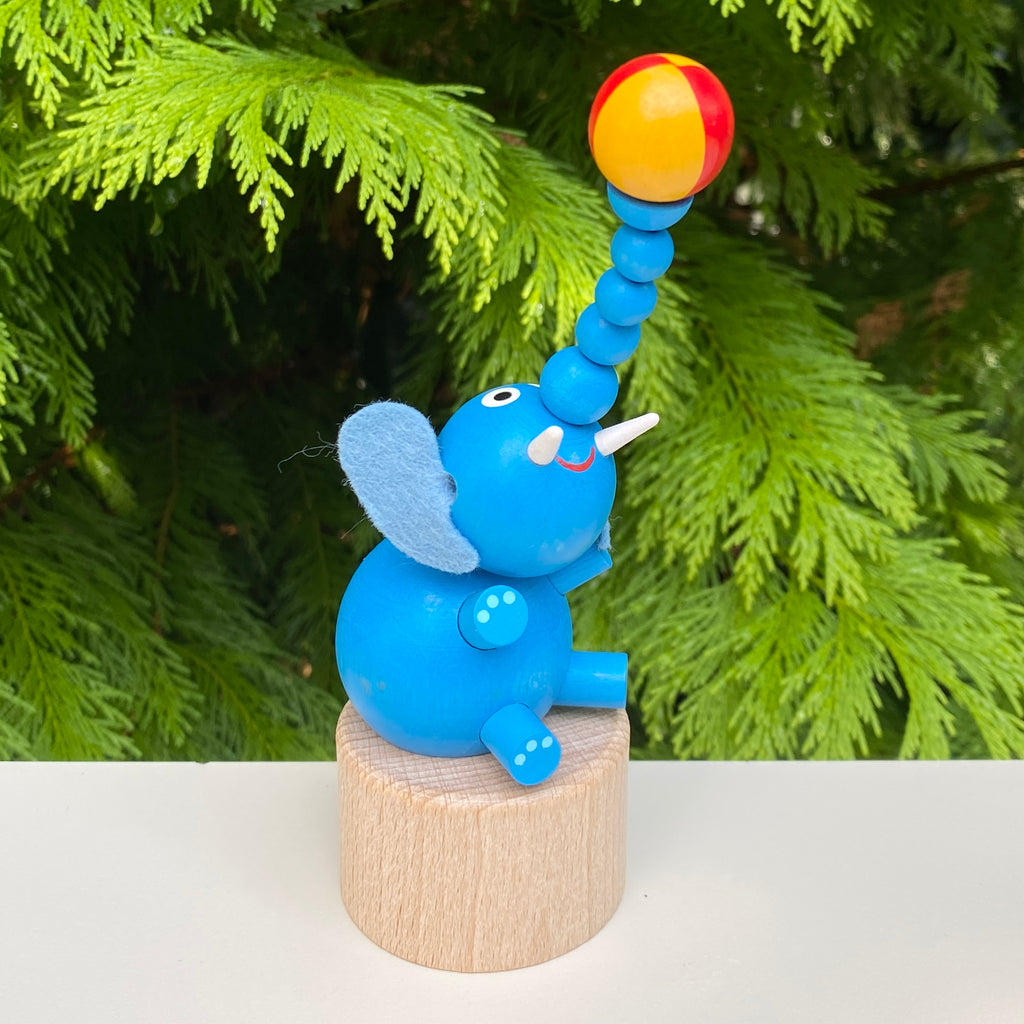 Wackeltier Elephant with Ball
A lovely little elephant push-up wobbly toy.
Push the button underneath and see the elephant collapse, let go and they're standing straight up in no time. 
Made in Czechia  from painted European wood. 
Approx. 14cm tall.
PLEASE NOTE: Not suitable for children under the age of three.