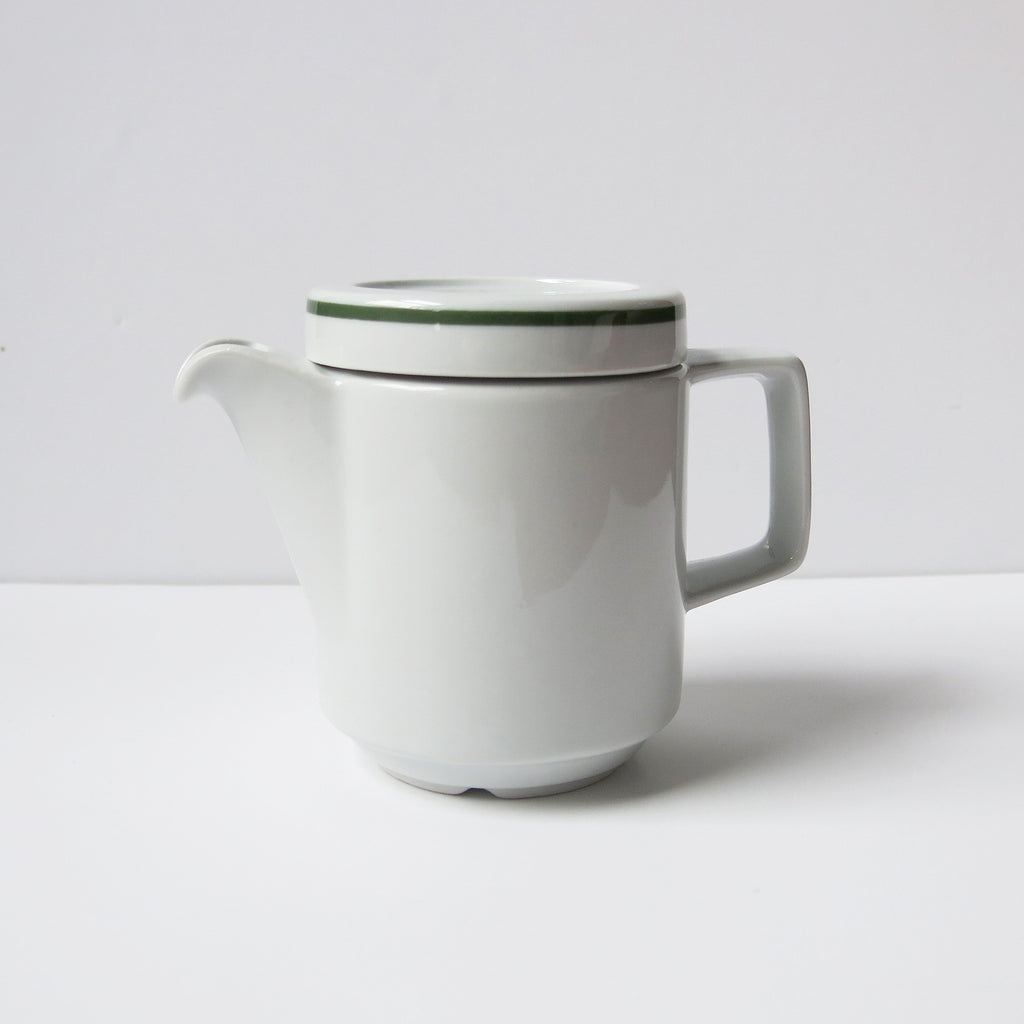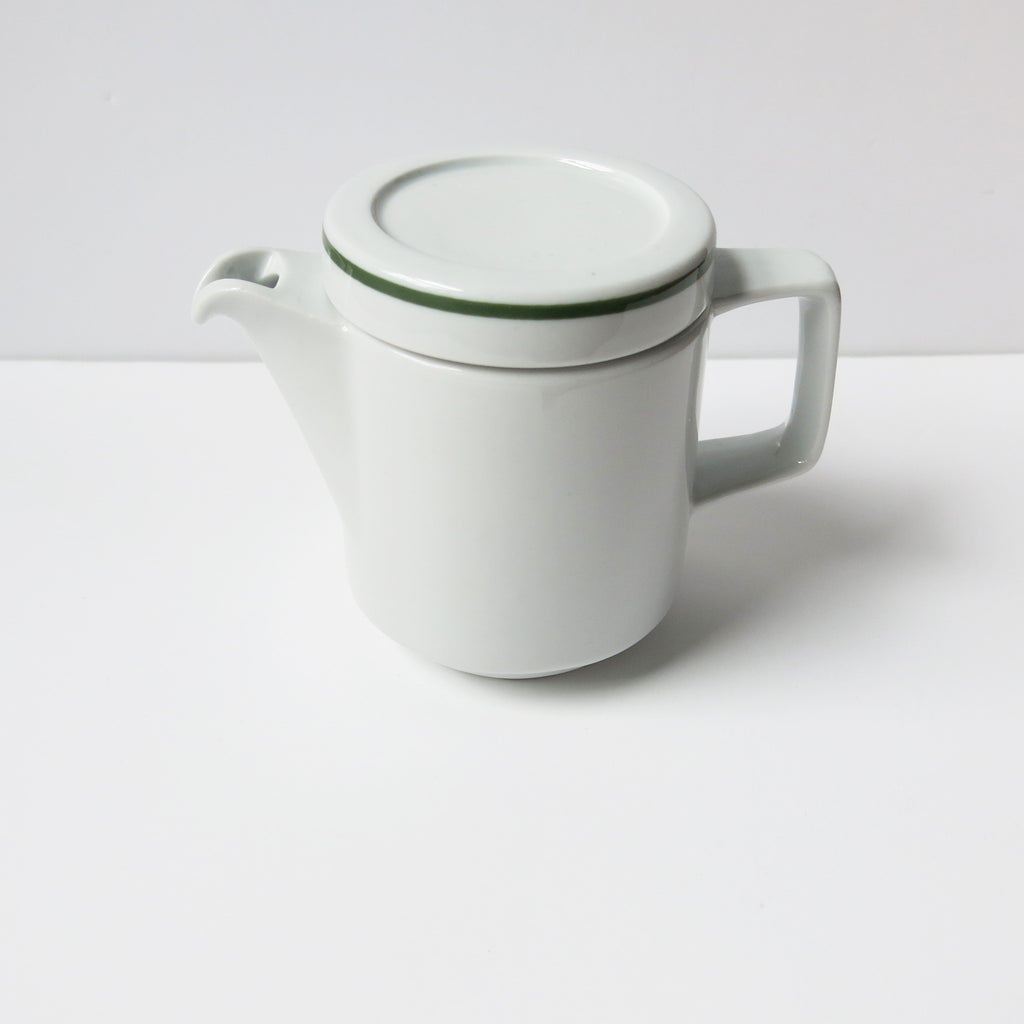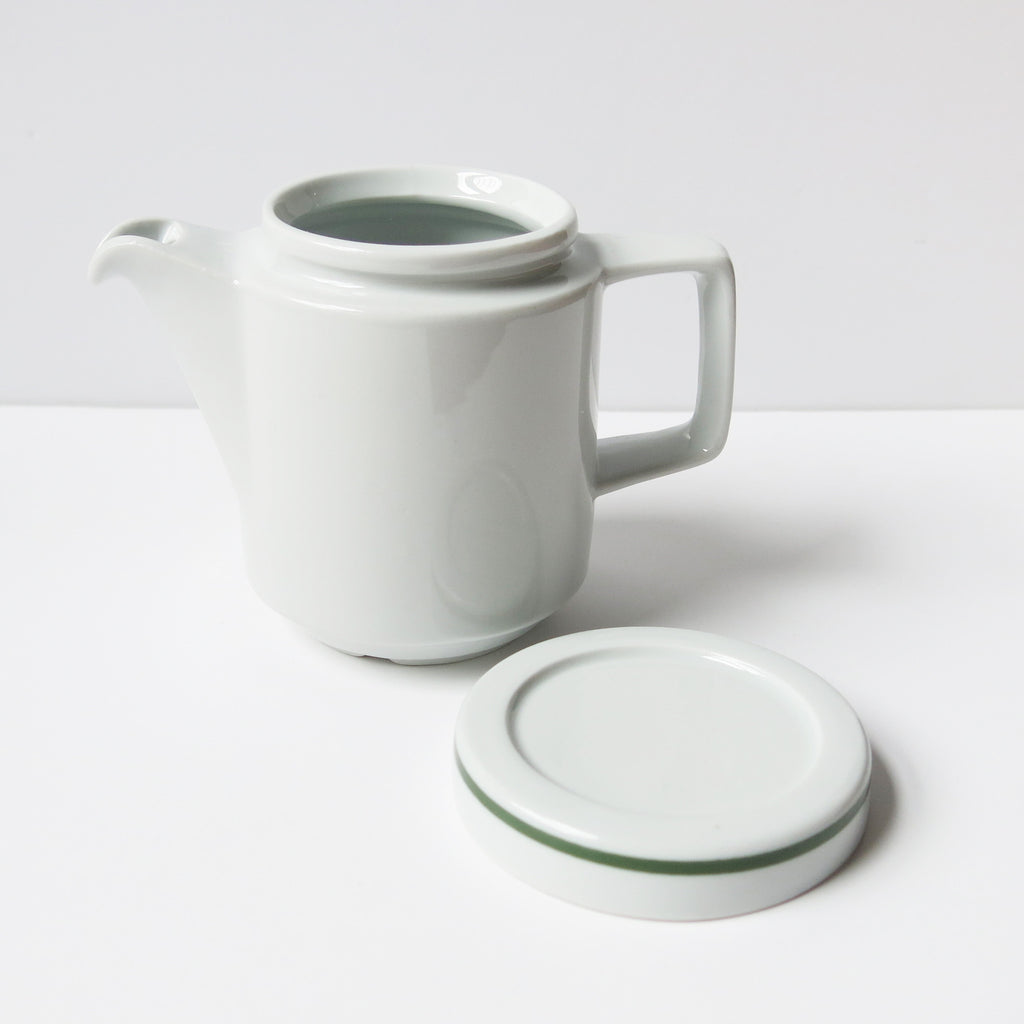 Portionskännchen
An original East German design classic.
The stackable Portionskännchen (portion pot) was part of everyday life in the former DDR/GDR and was used in restaurants, cafes, canteens and hospitals. The form was called Rationell and it's made from Colditzer Porzellan.
Designed in 1969/1970 by Margarete Jahny und Erich Müller who made sure that the lid will stay on (without holding onto it) until the pot is completely empty.
Dia 8 x 14 x H10.5cm
Made in DDR/GDR
Holds about 1 mug or 2 cups of coffee/tea.
PLEASE NOTE: These is an old/original product (most like to be produced in the 1980s) and may have slight imperfections as well as small signs of use but are generally in great condition. Stripes on lid may vary in size.