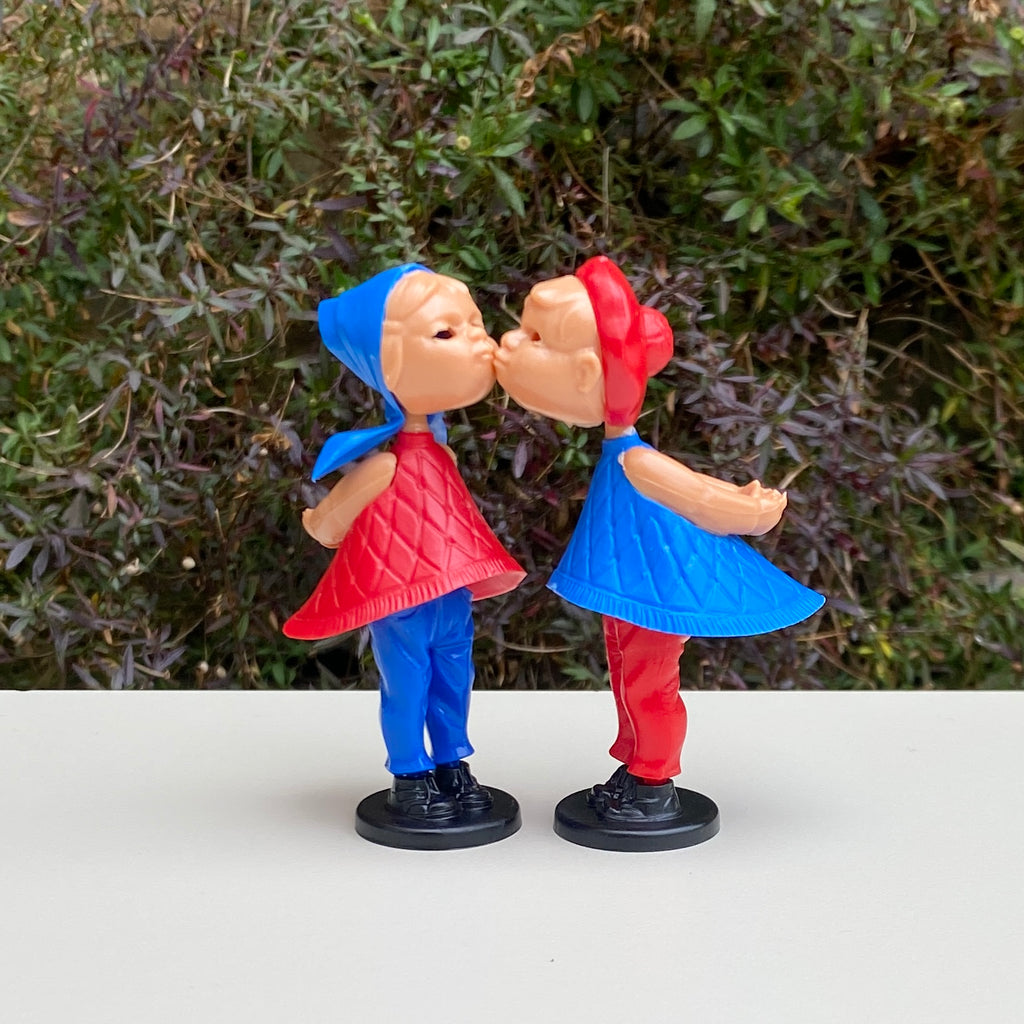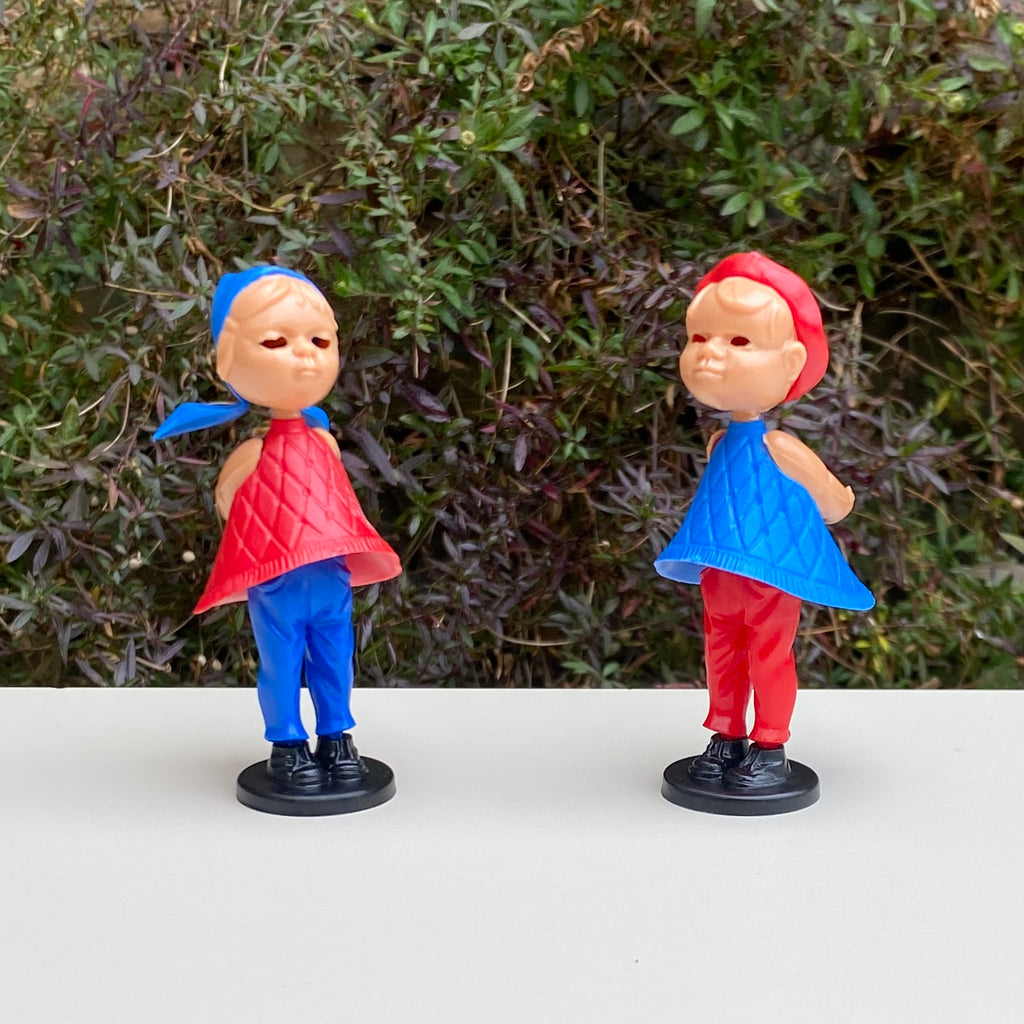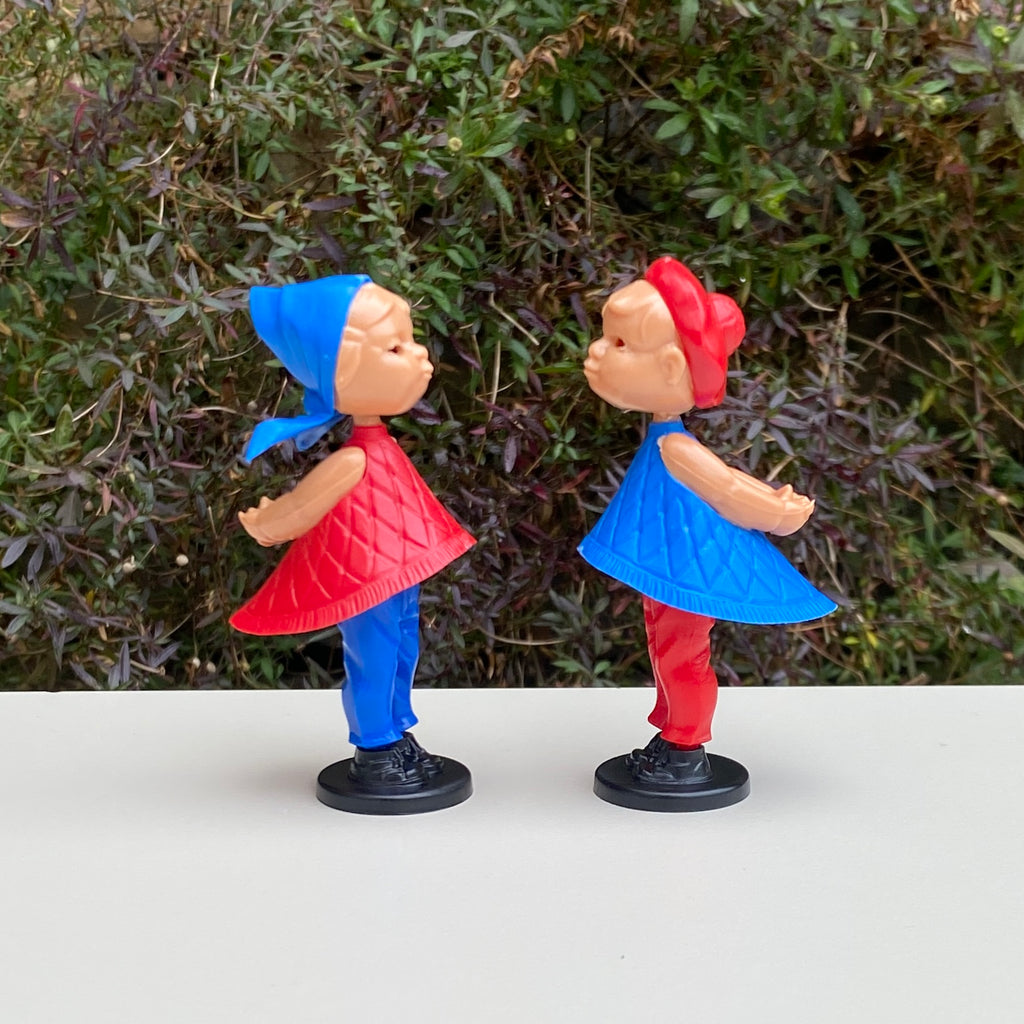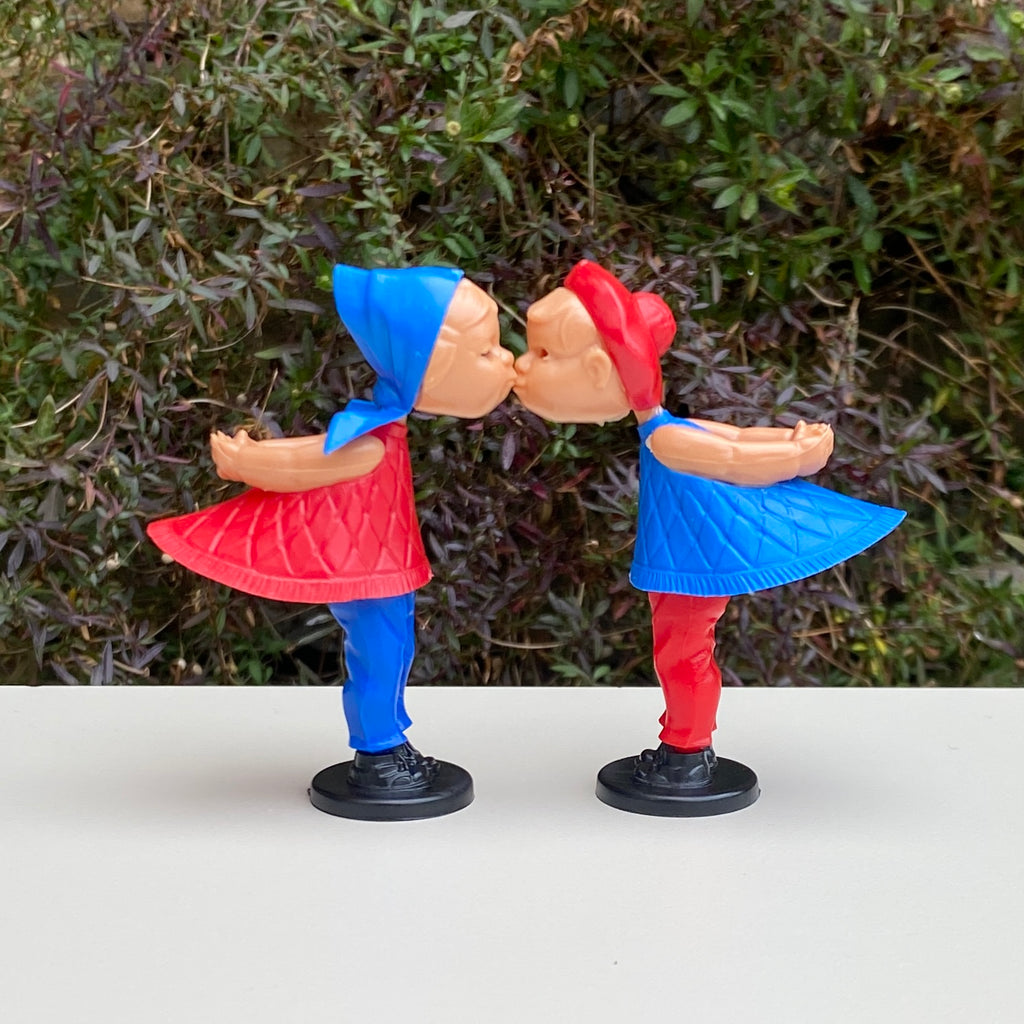 Kissing Dolls
Smoochie smoochie.
An adorable pair of magnetic Kusspuppen (Kissing Dolls) made from the original 1960s moulds. If you move the two dolls close enough to each other they will start to smooch….and to be honest, it's quite tricky tearing them apart once they get going. Young love eh. 


Made in Germany from plastic with magnets. 
Approx 8.5cm tall
Not suitable for children under the age of three.