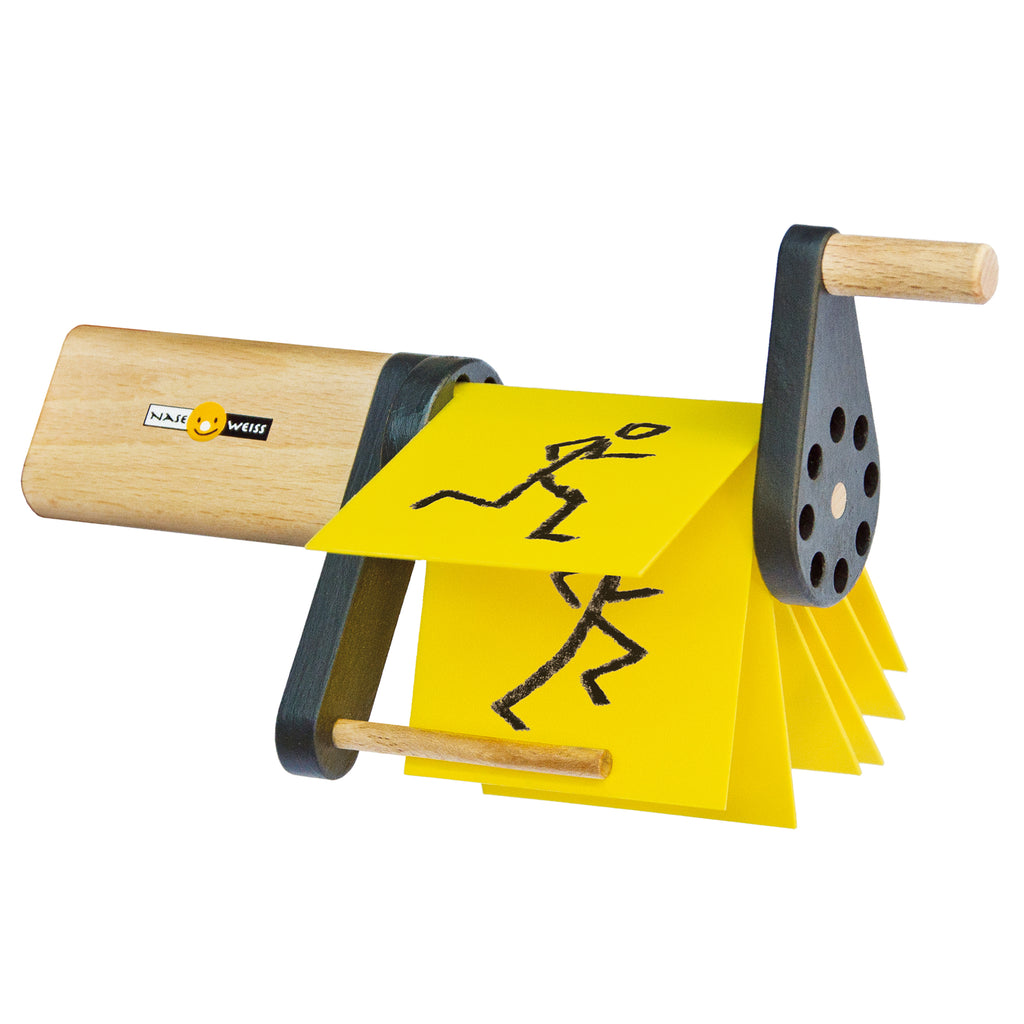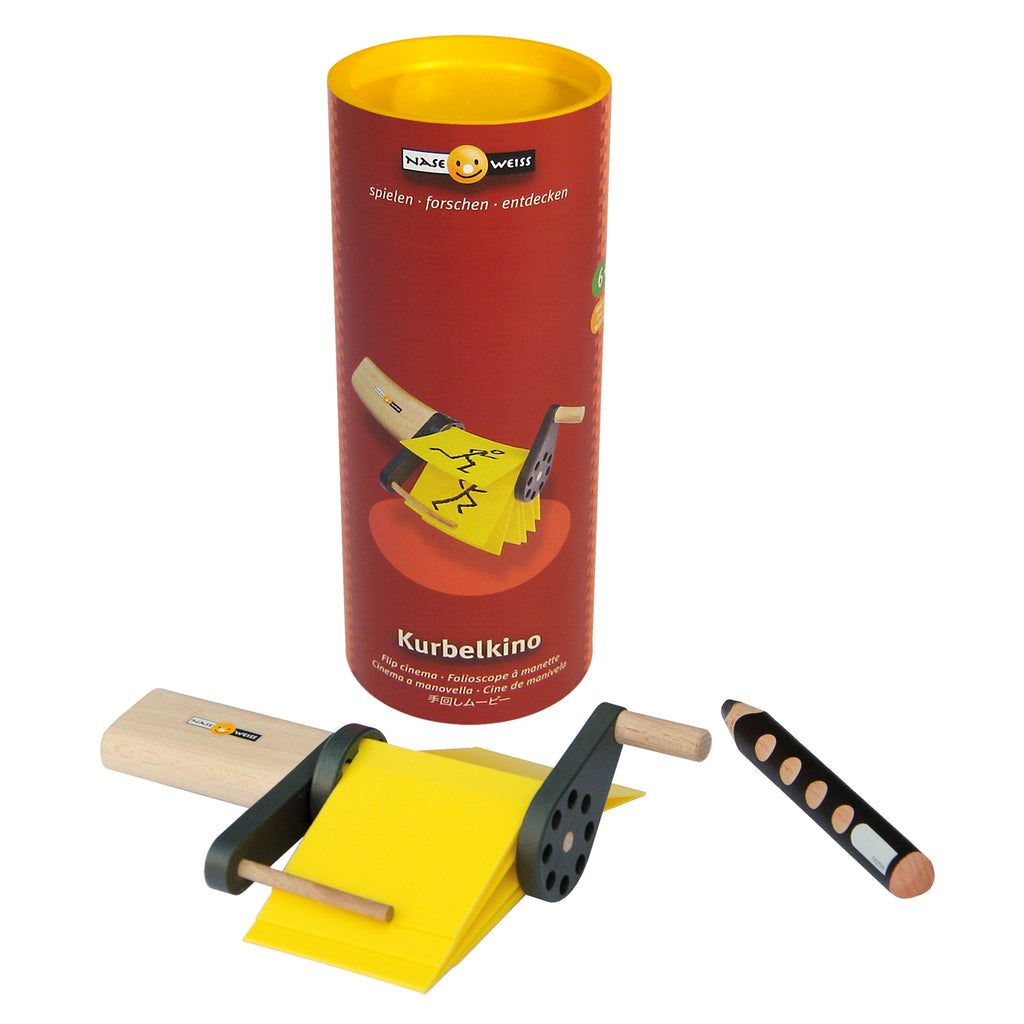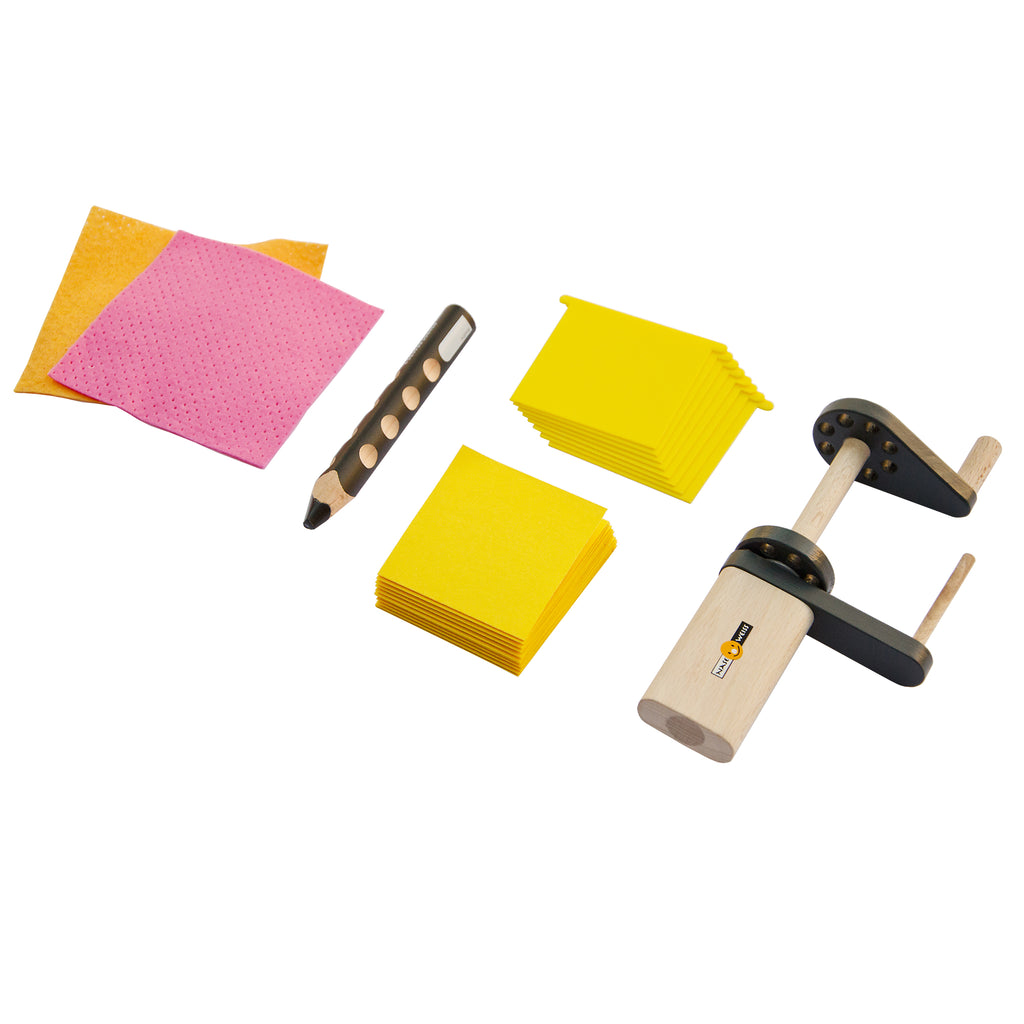 Flipbook Movie Maker
The perfect present for any budding Walt Disney out there. 
An amazing little Flip Movie Maker. Draw on the wipeable polypropylene sheets and then insert into the machine to create instant movies. You can edit the pages at any time to make your little masterpiece as perfect as possible. 

Made in Germany from painted wood and polypropylene sheets in workshops run mainly by disabled people. Comes with a crayon and wipes
18cm long. Sheets are 6 x 6cm. 
Recommended for ages 6 and above. Not suitable for children under the age of three.