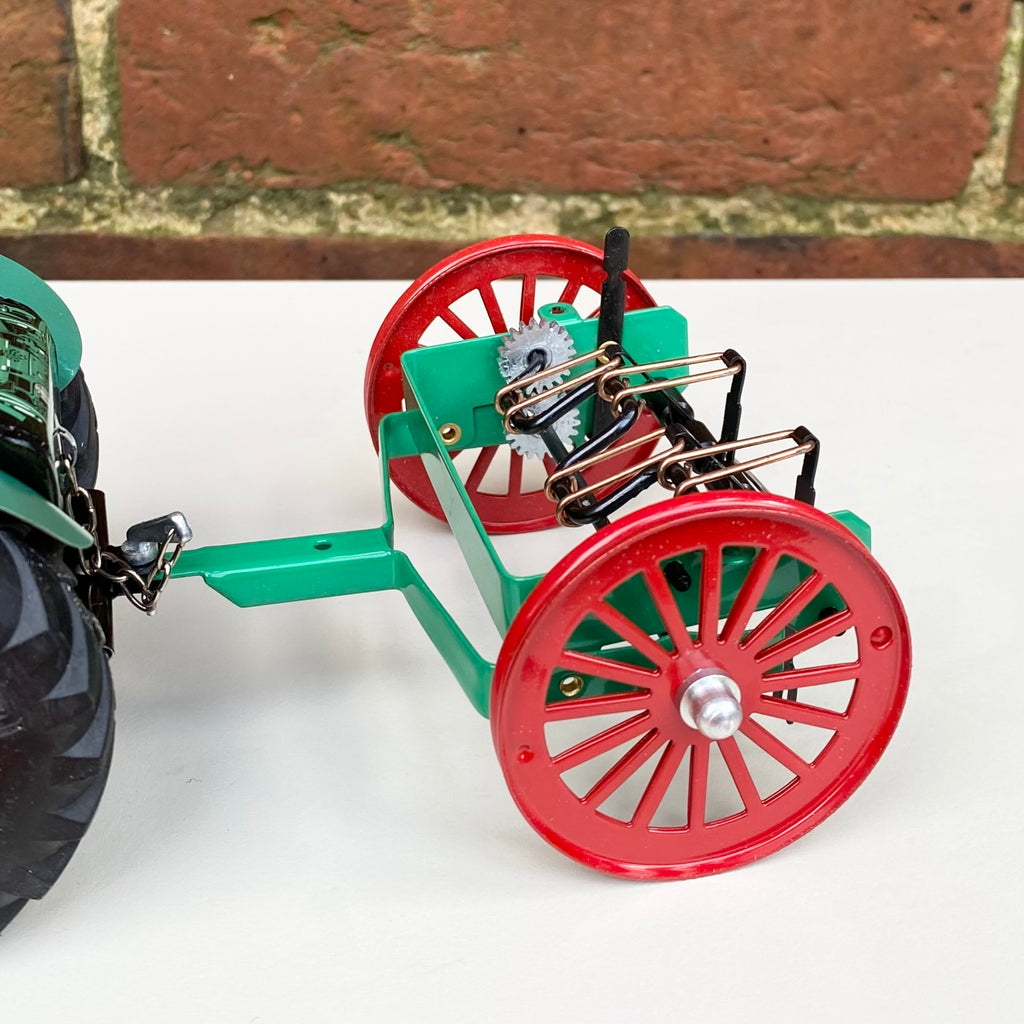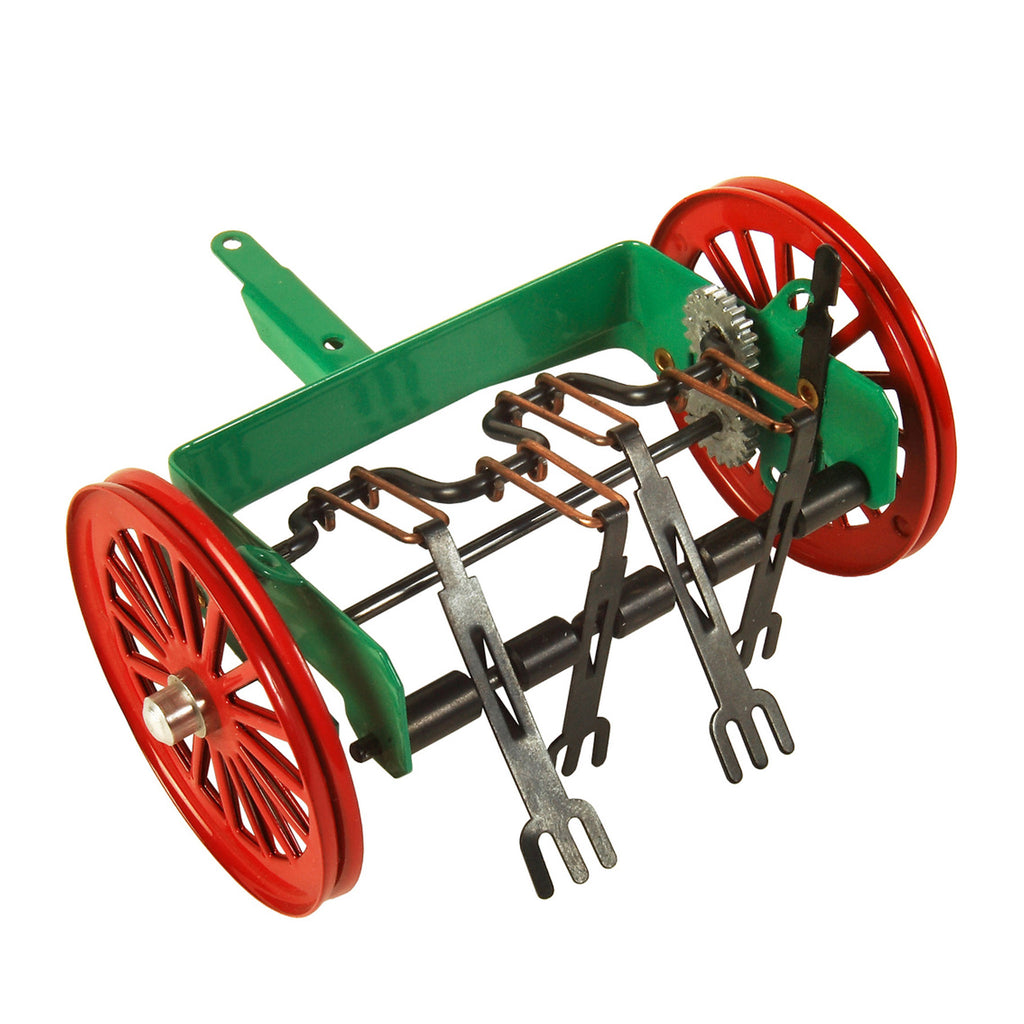 Tedder
A Tedder (also called Hay Tedder) is a machine used in making hay. It is used after cutting and uses moving forks to airate or "fluff up" the hay.
A lovely little accessory for the wonderful wind-up tractors. The Tedder is fully functional as the forks are connected to the wheel and swing backwards and forwards. 
See the full range of Tractor Accessories HERE
Made in the Czech Republic from painted metal. Scale 1:25
Not suitable for children under the age of five.