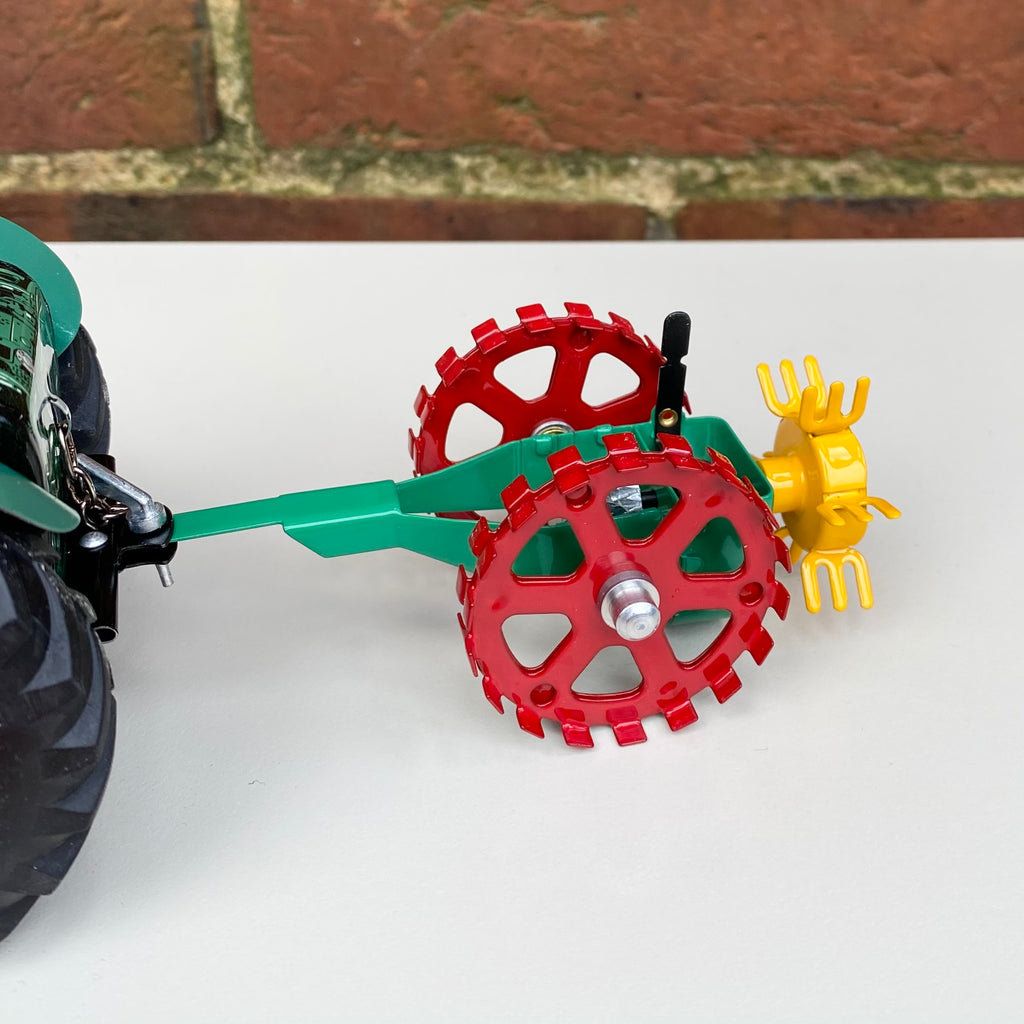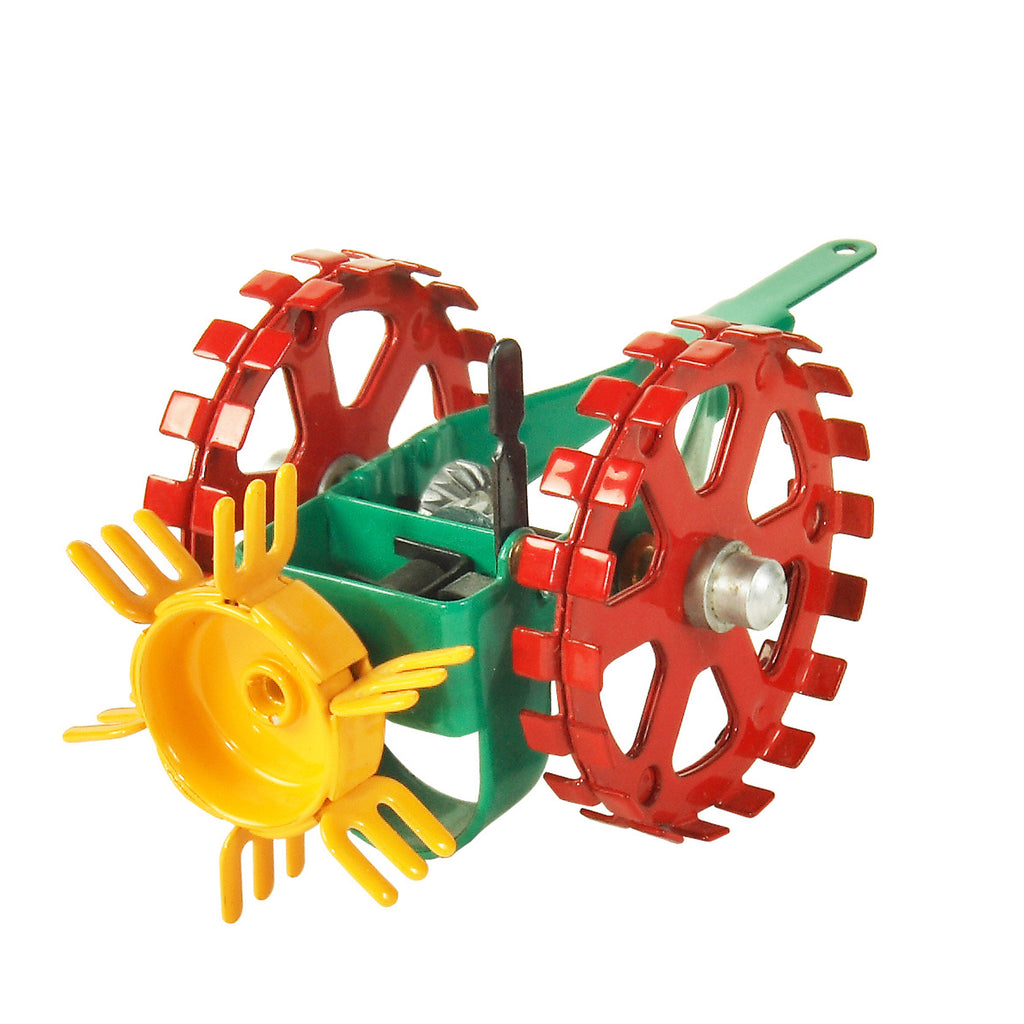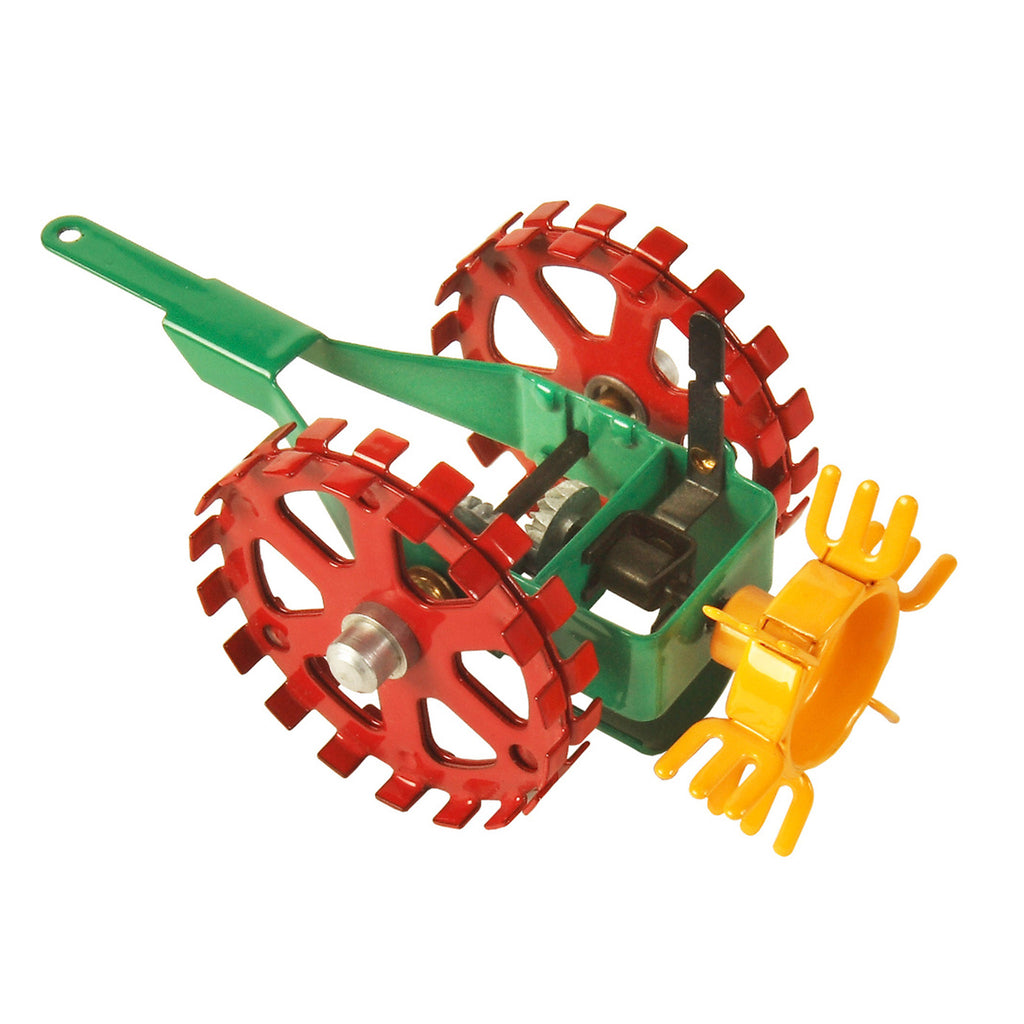 Potato Spinner
A Potato Spinner is a machine for digging up potatos.
A lovely little accessory for the wonderful wind-up tractors. The wheels and spinner are connected and will spin properly. All you have to do is plant teeny tiny potatos to harvest. 
See the full range of Tractor Accessories HERE
Made in the Czech Republic from painted metal. Scale 1:25
Not suitable for children under the age of five.