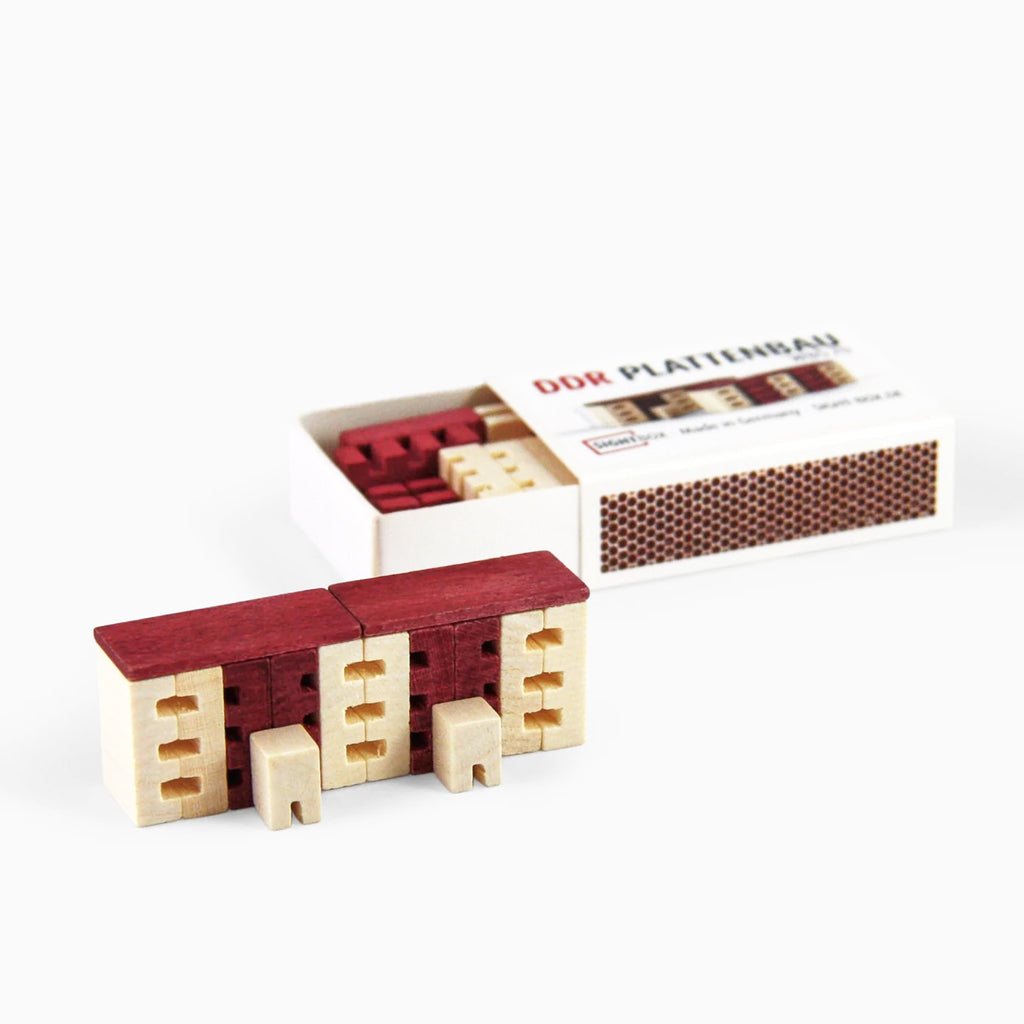 Matchbox Miniature Plattenbau
A teeny tiny miniature Plattenbau WBS70 (East Germany) in a matchbox. 
All pieces fit neatly into the matchbox. 
Hand-made in Germany from natural and painted wood. Comes with building instruction. 
Size of matchbox: 5.3 x 3.7cm
PLEASE NOTE: Not suitable for children under the age of three.