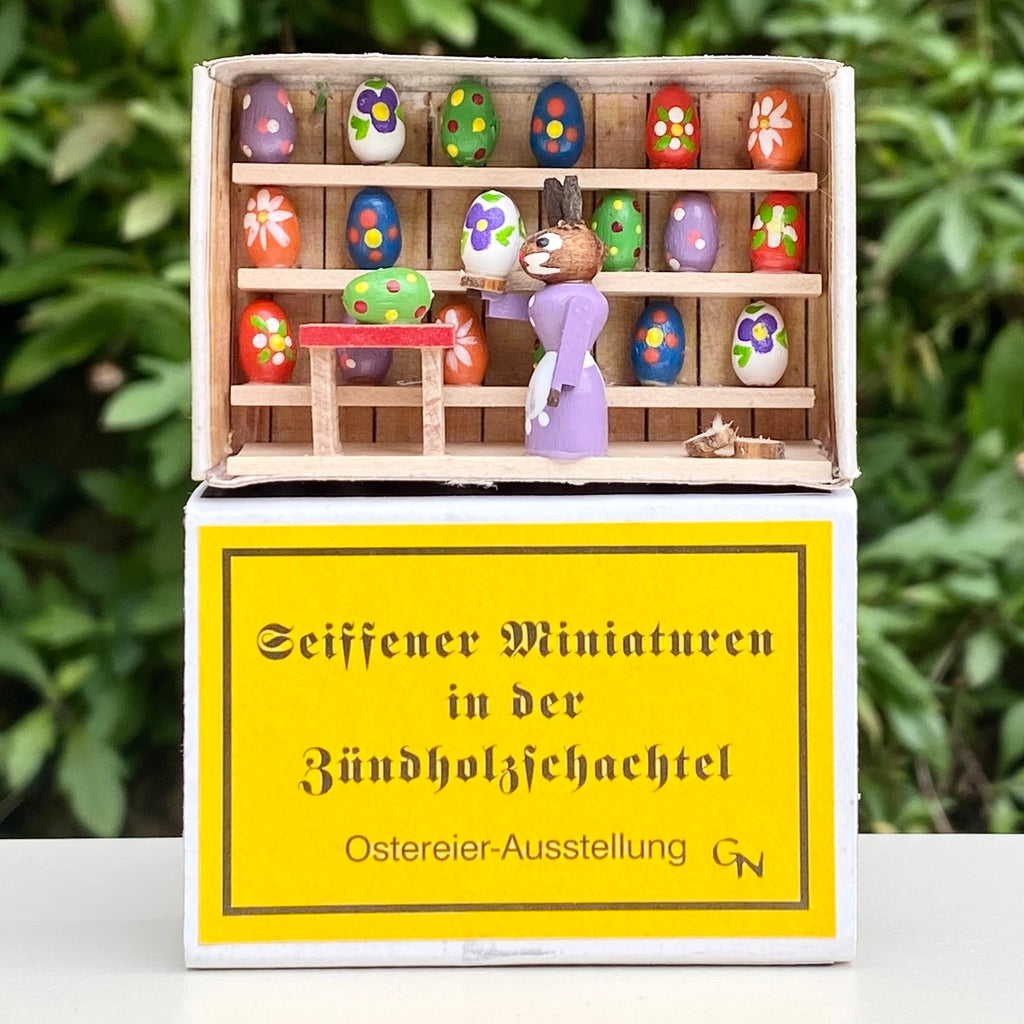 Matchbox Miniature Easter Eggshibition
A miniature world in a matchbox.
Miniatures in matchboxes have been produced in Seiffen/Erzgebirge since the 1920s. Originally the matchbox was only used as packaging but have since become the setting for all sorts of wonderful scenes. 
Handmade in Germany in the Erzgebirge (Ore Mountains) from painted wood in a matchbox.
5.5 x H.4cm
Not suitable for children under the age of eight.