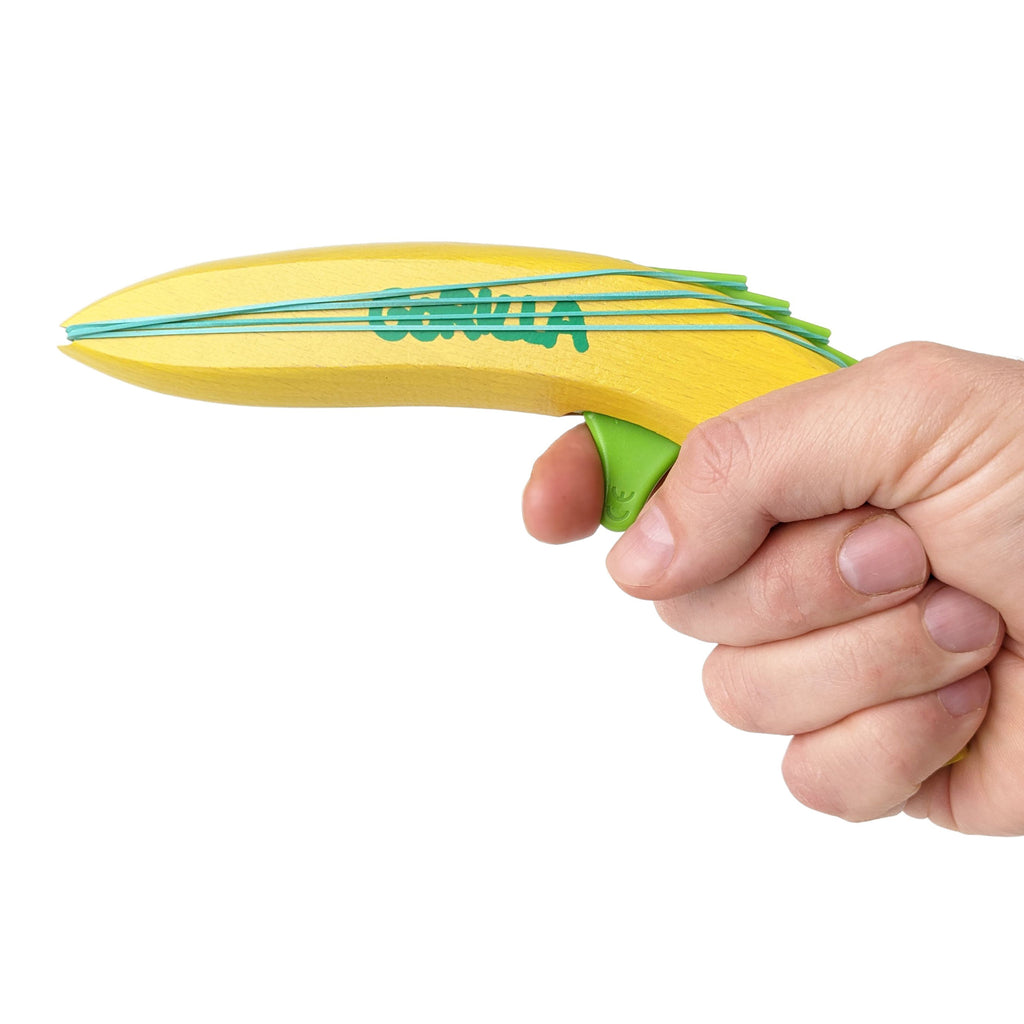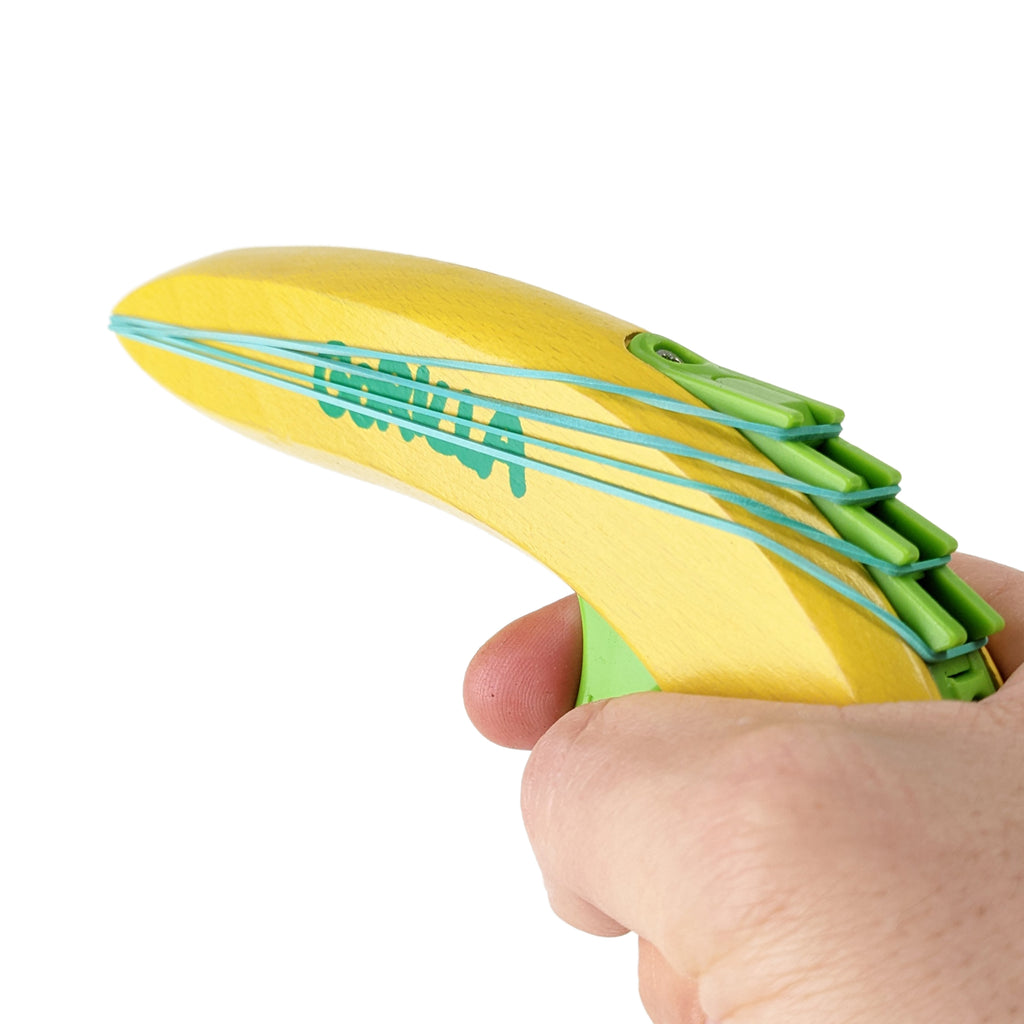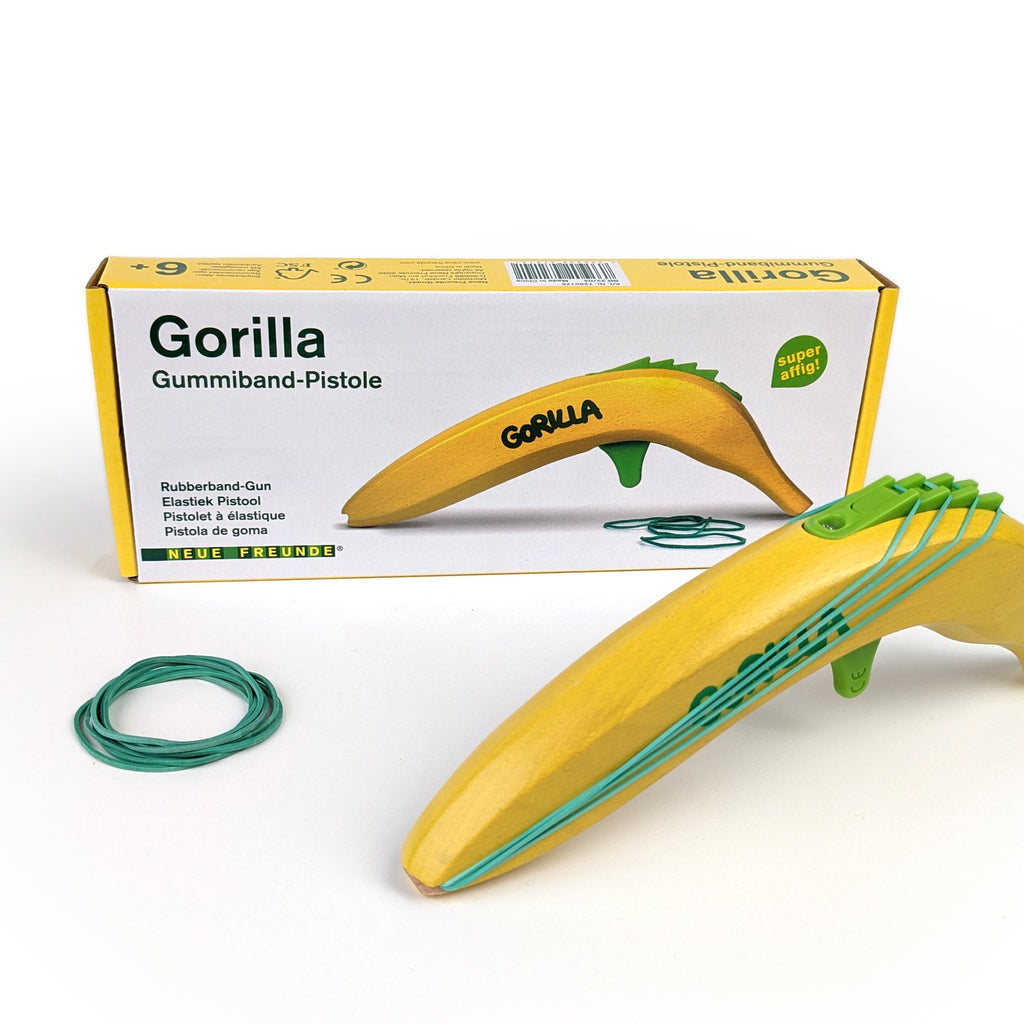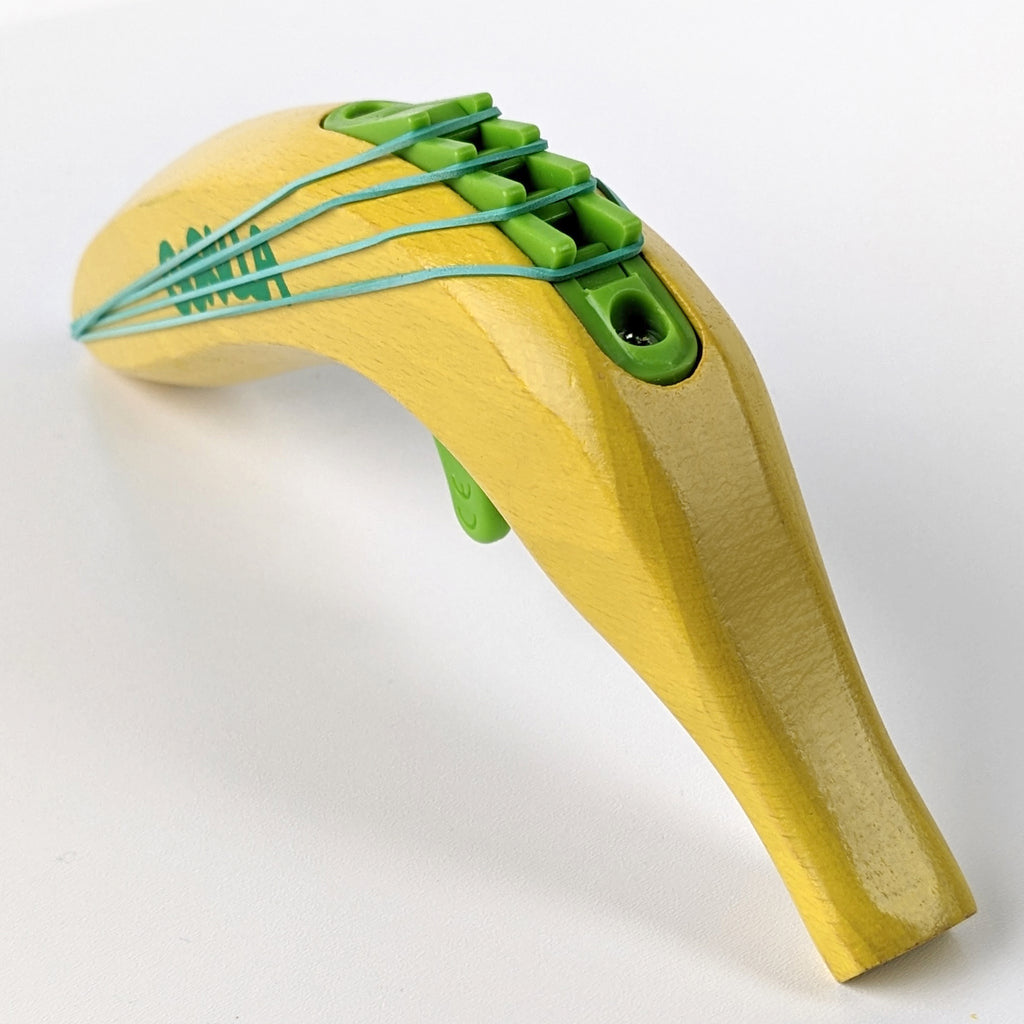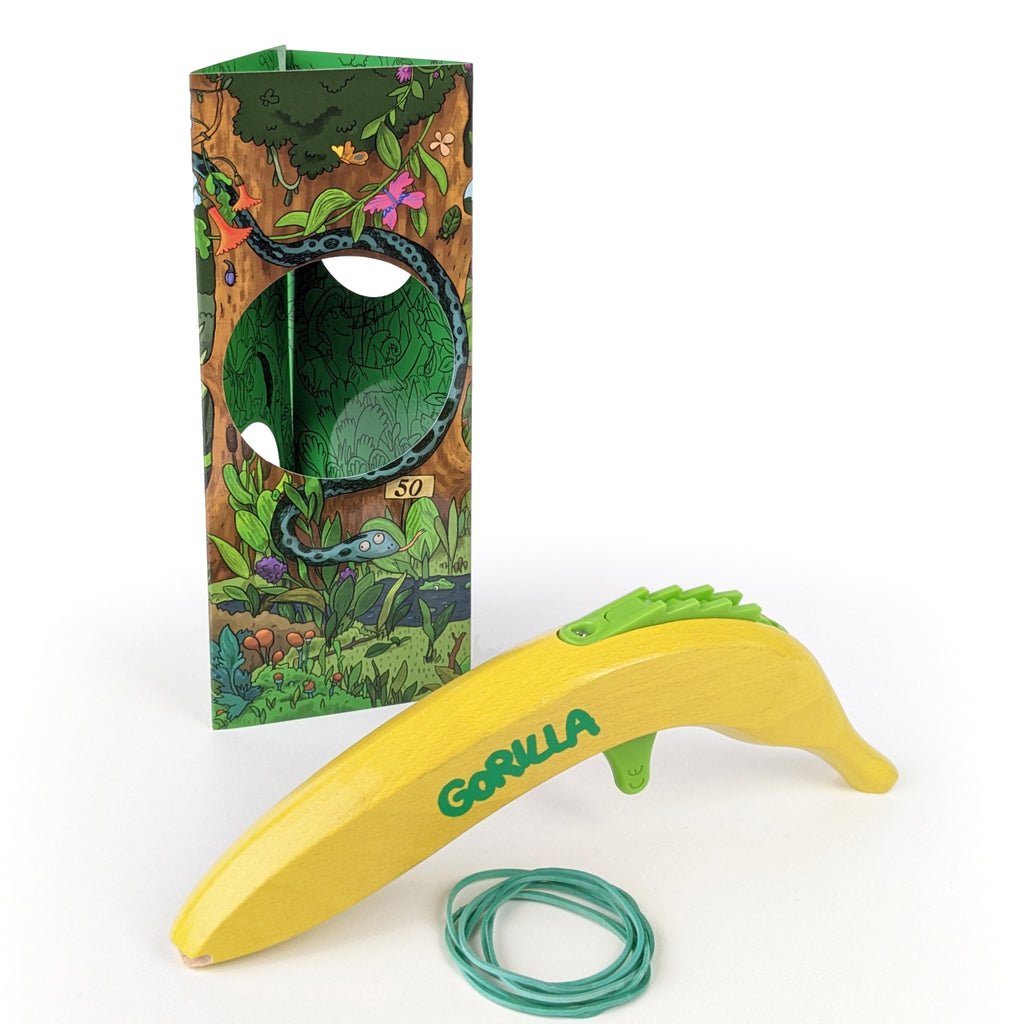 Gorilla Rubber Band Gun
A wooden banana gun for shooting rubber bands. 

A cute little banana gun that you can load up and shoot four rubber bands.
Made from beech wood. Comes with rubber bands and a target card.
Design: Neue Freunde
Not suitable for children under the age of six.