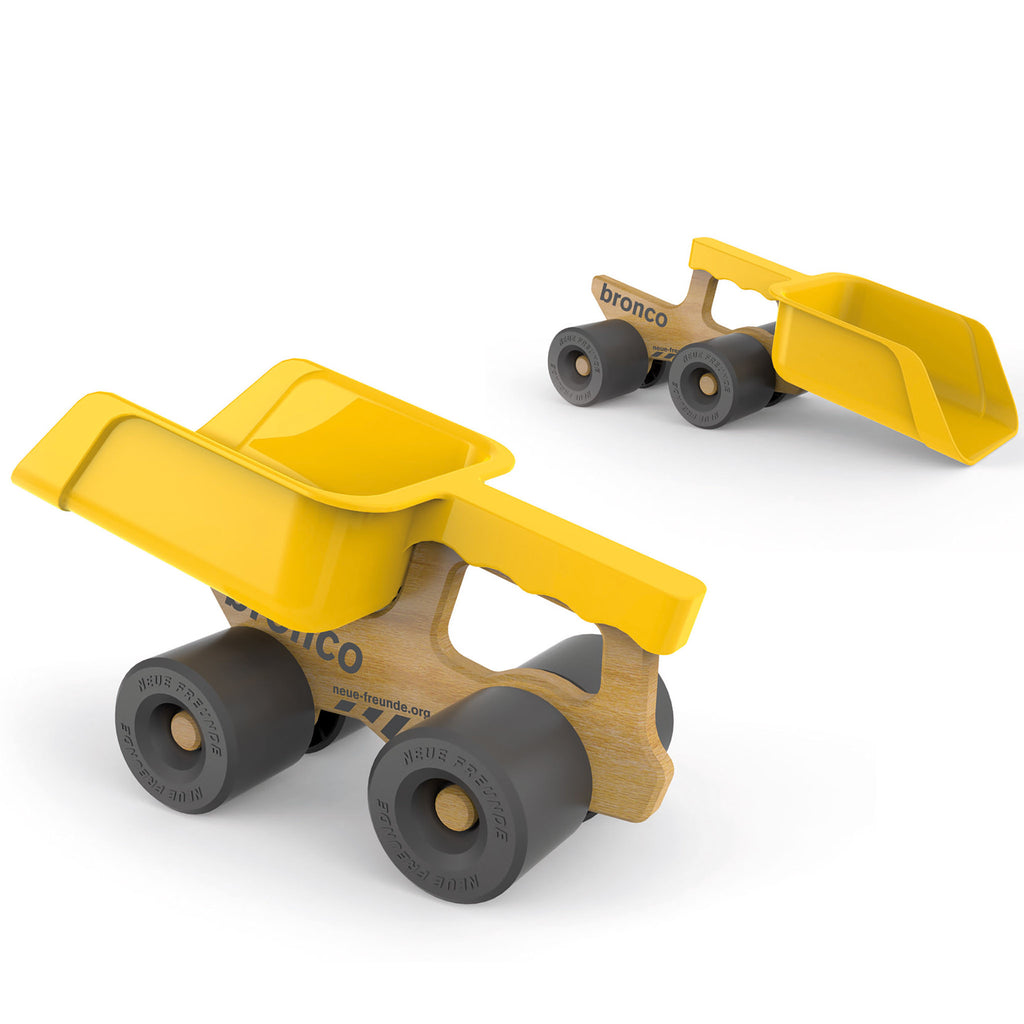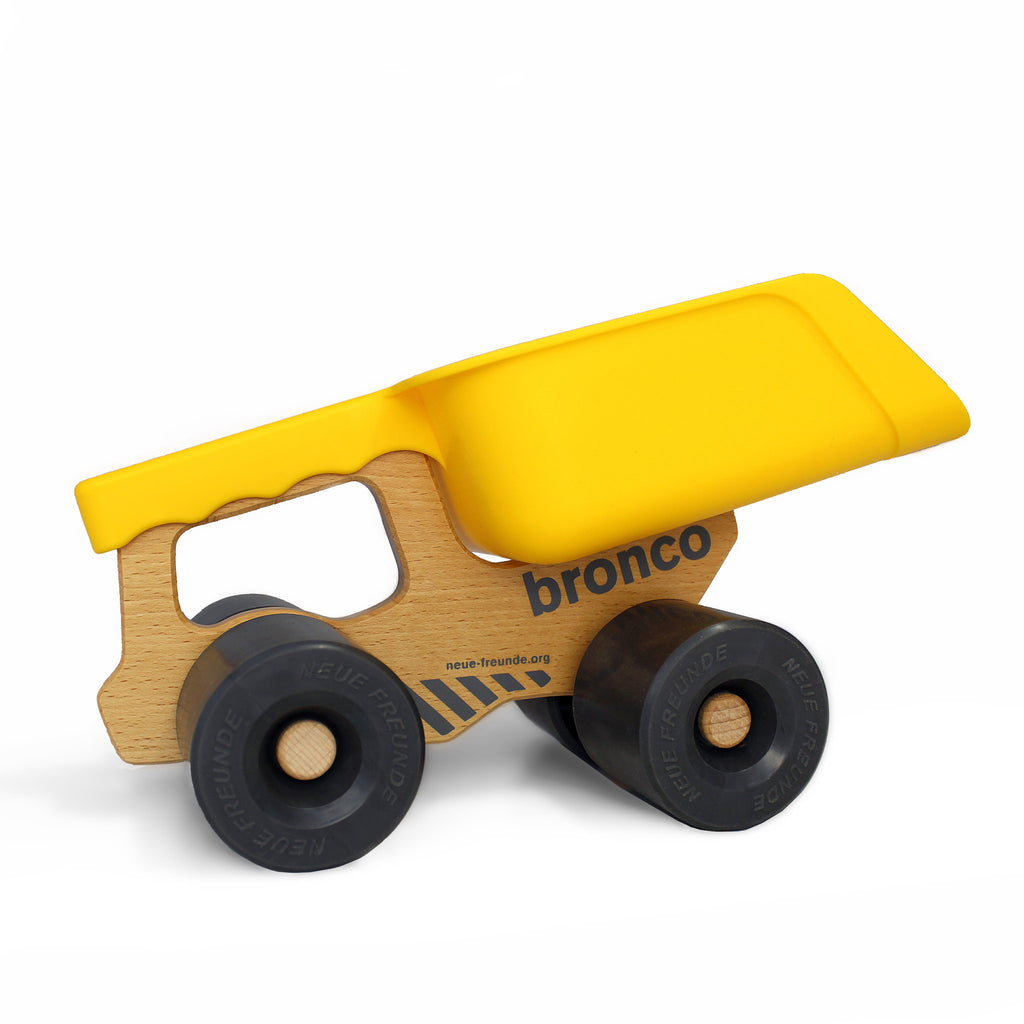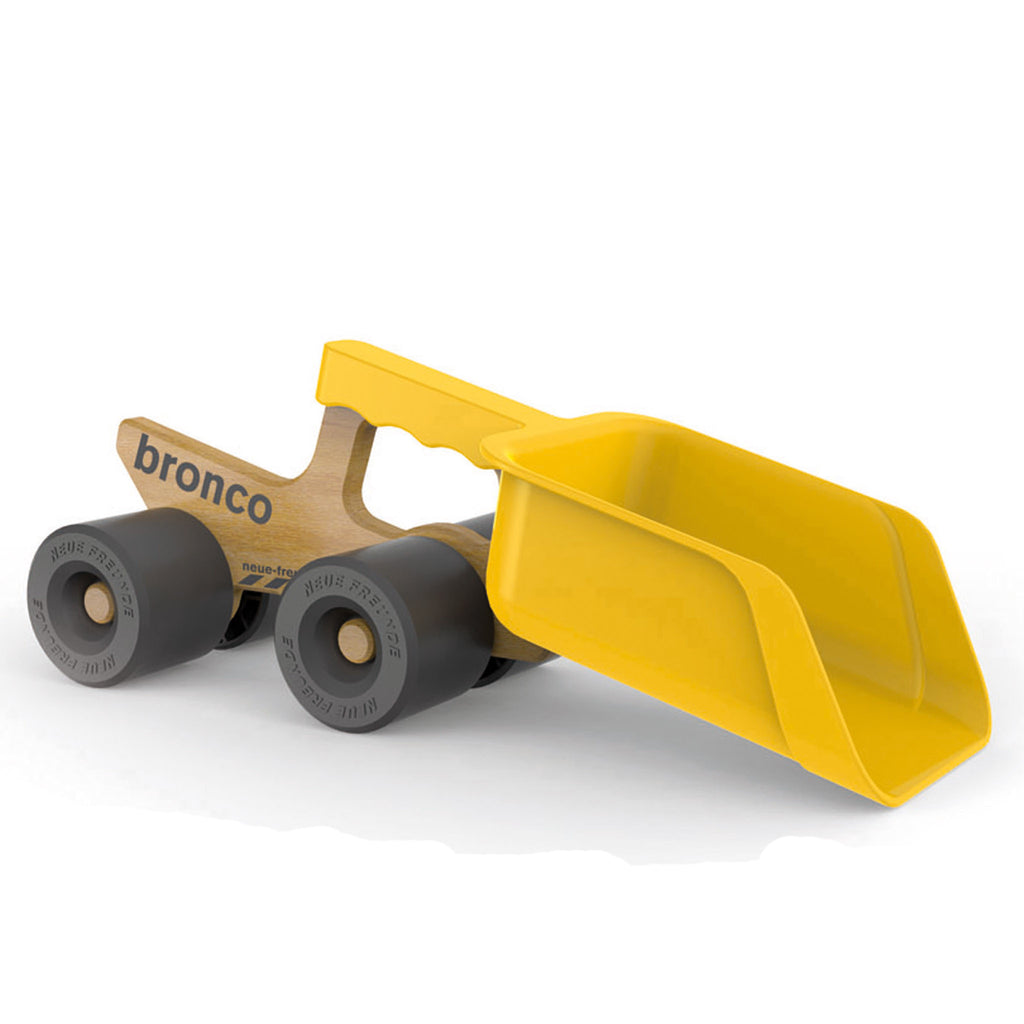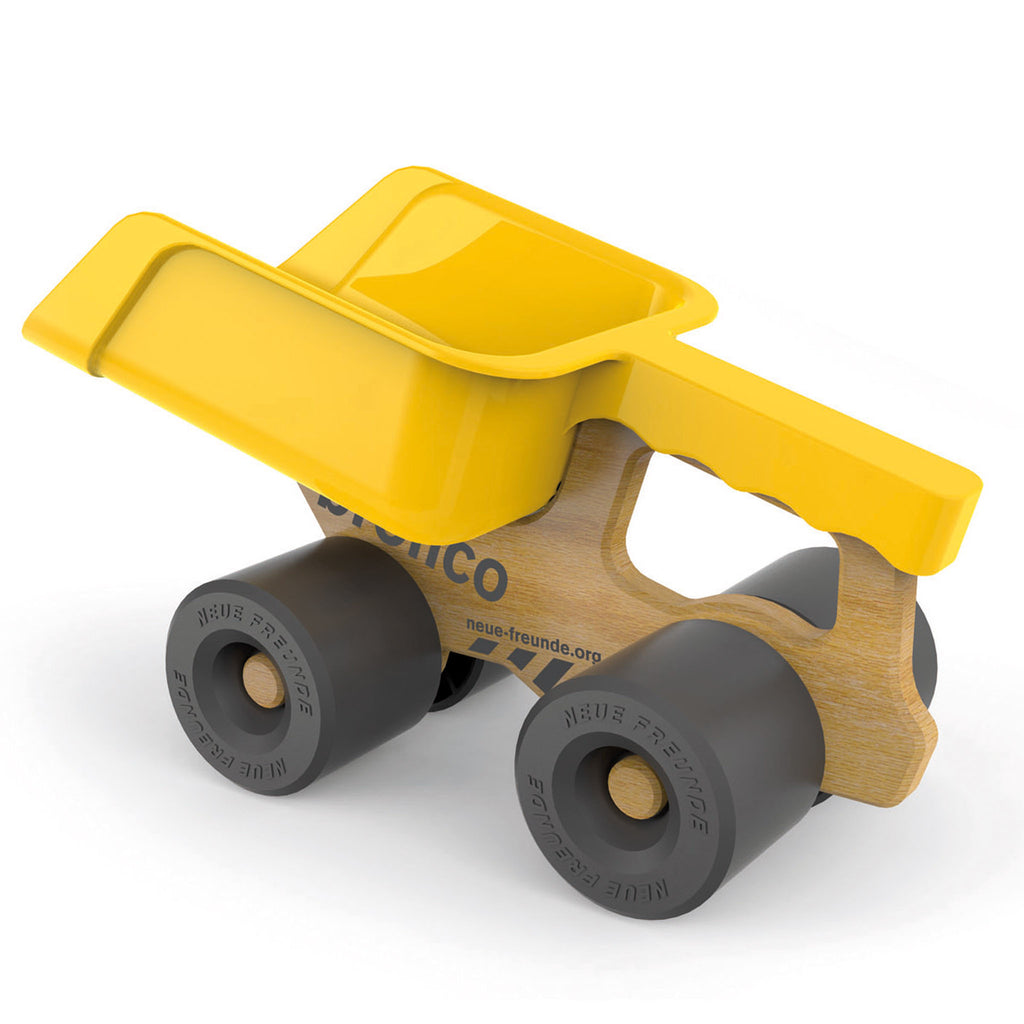 Bronco
Bronco is not just another toy truck, oh no, it's two toy trucks in one.
The bright yellow scoop can be detached and attached very easily in two different ways, either to scoop up things or to carry things on its back. The integrated handle makes is easy to push Bronco around and the chunky wheels are great for all terrains.
Design: Neue Freunde
Made from wood and plastic.
29.5 x 13 x H14.7cm
Suitable for children aged 12 month and older.
Make sure you also check out Bronco's little brother Rocco