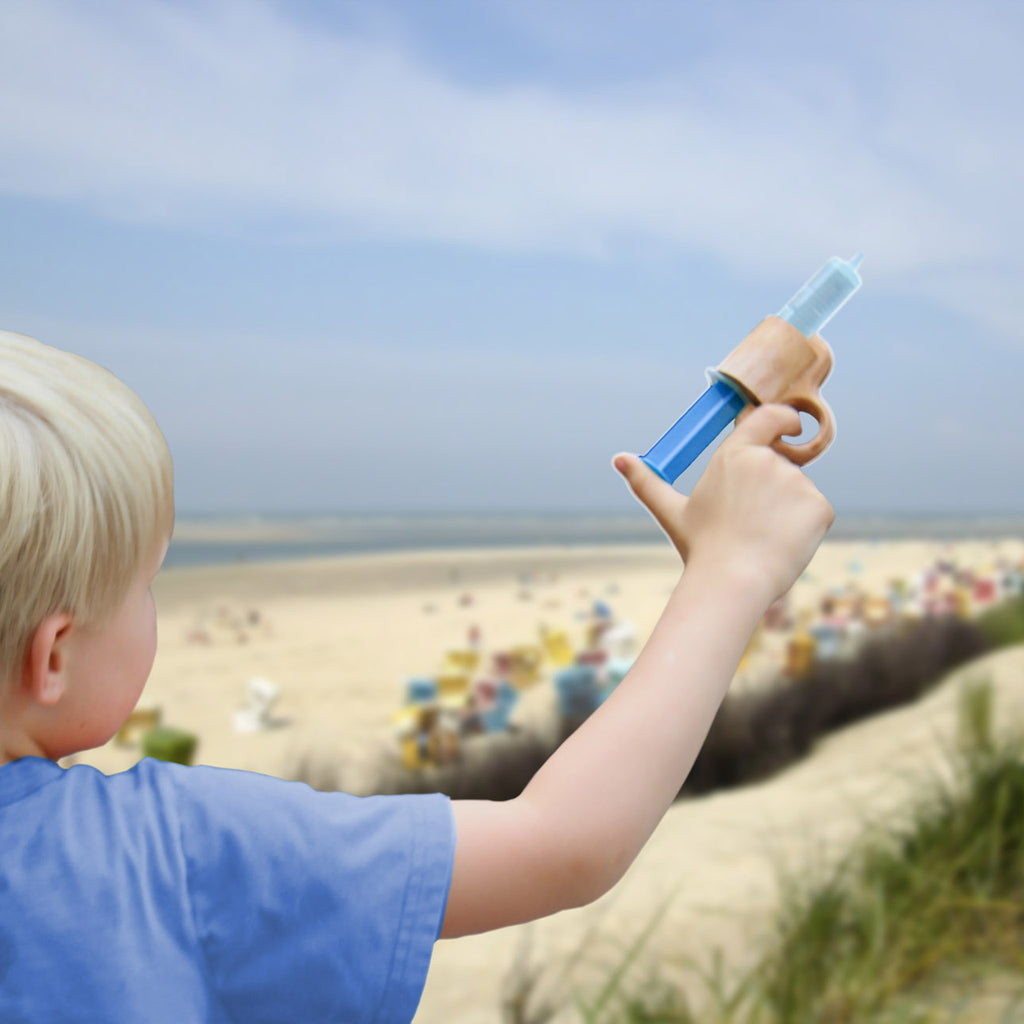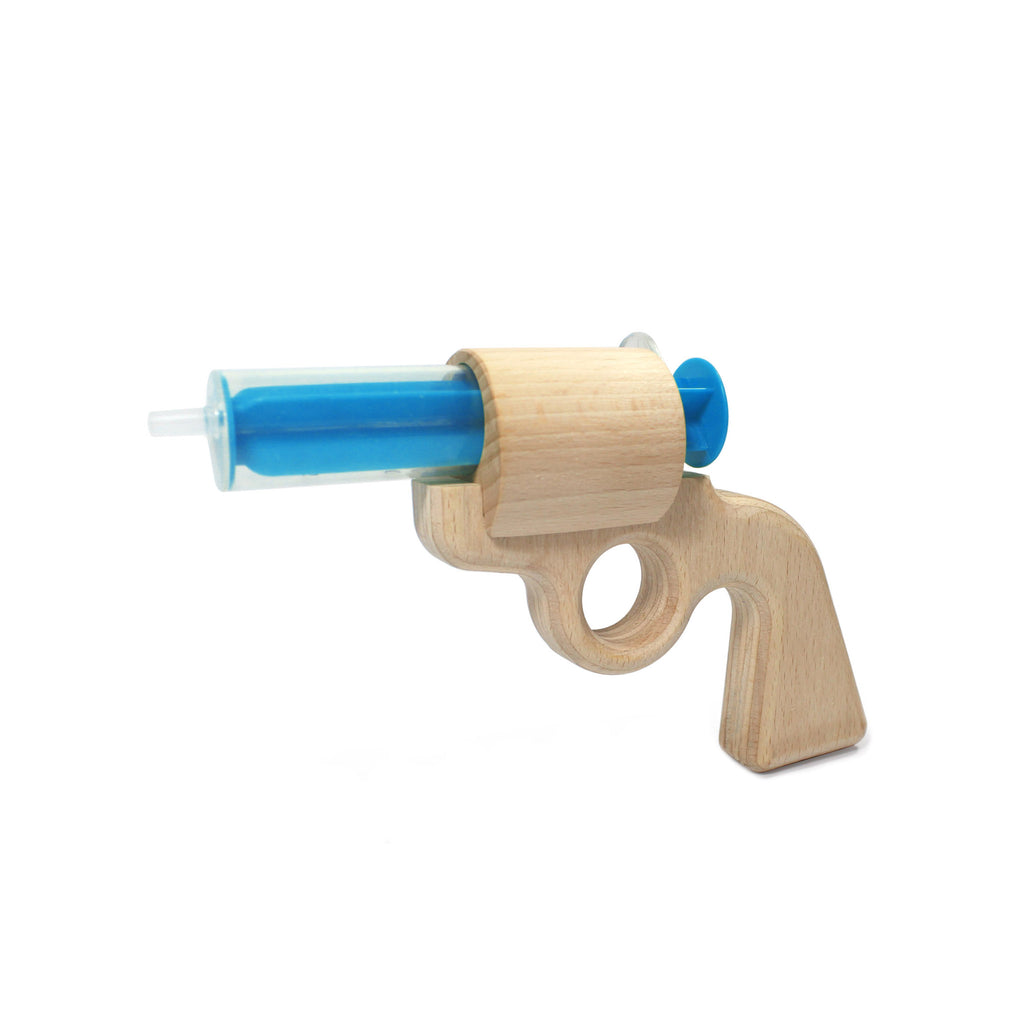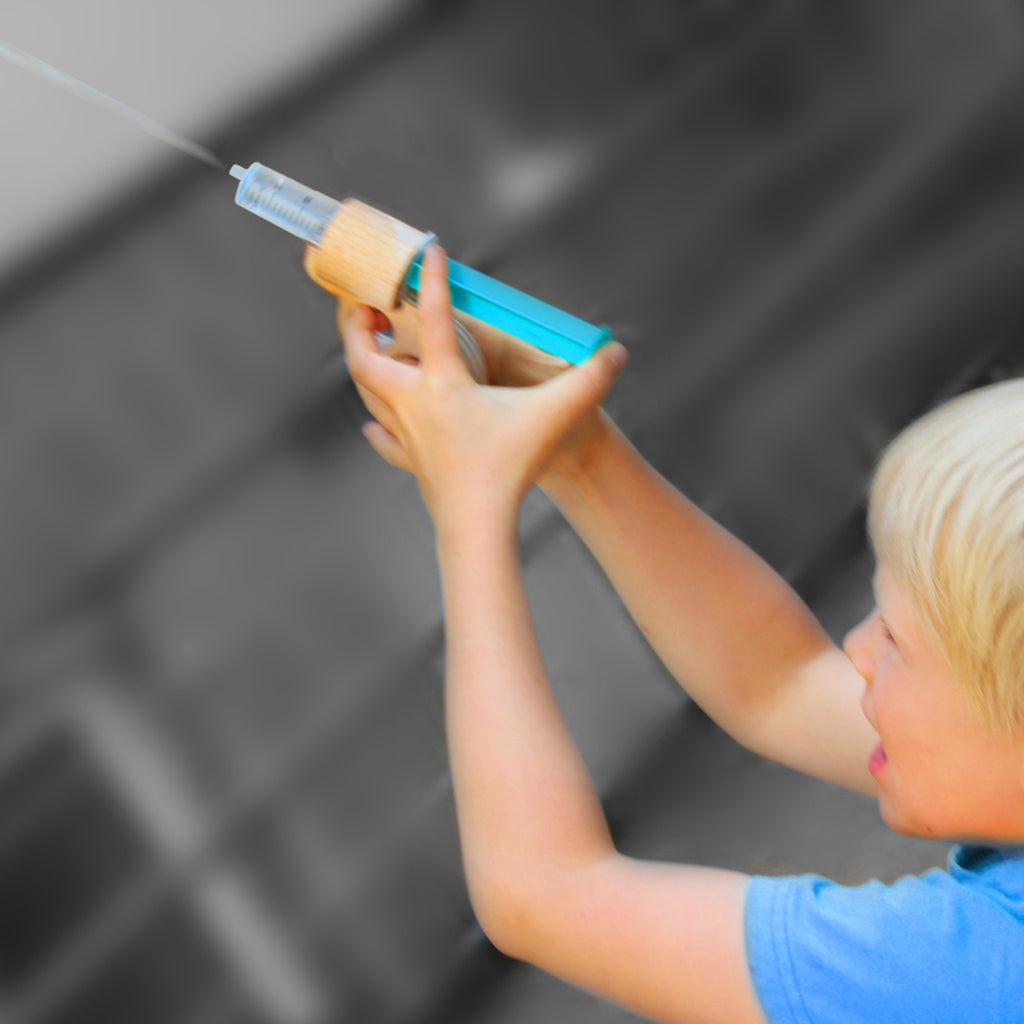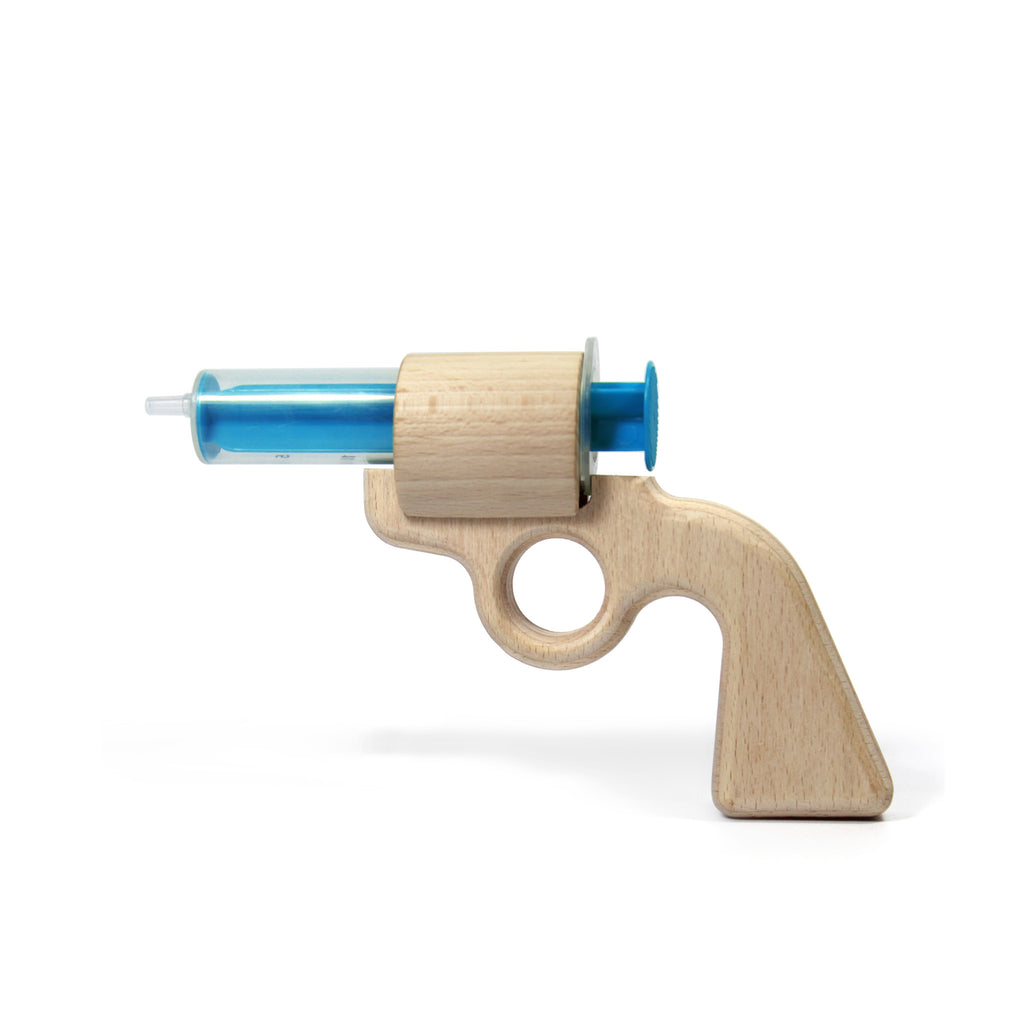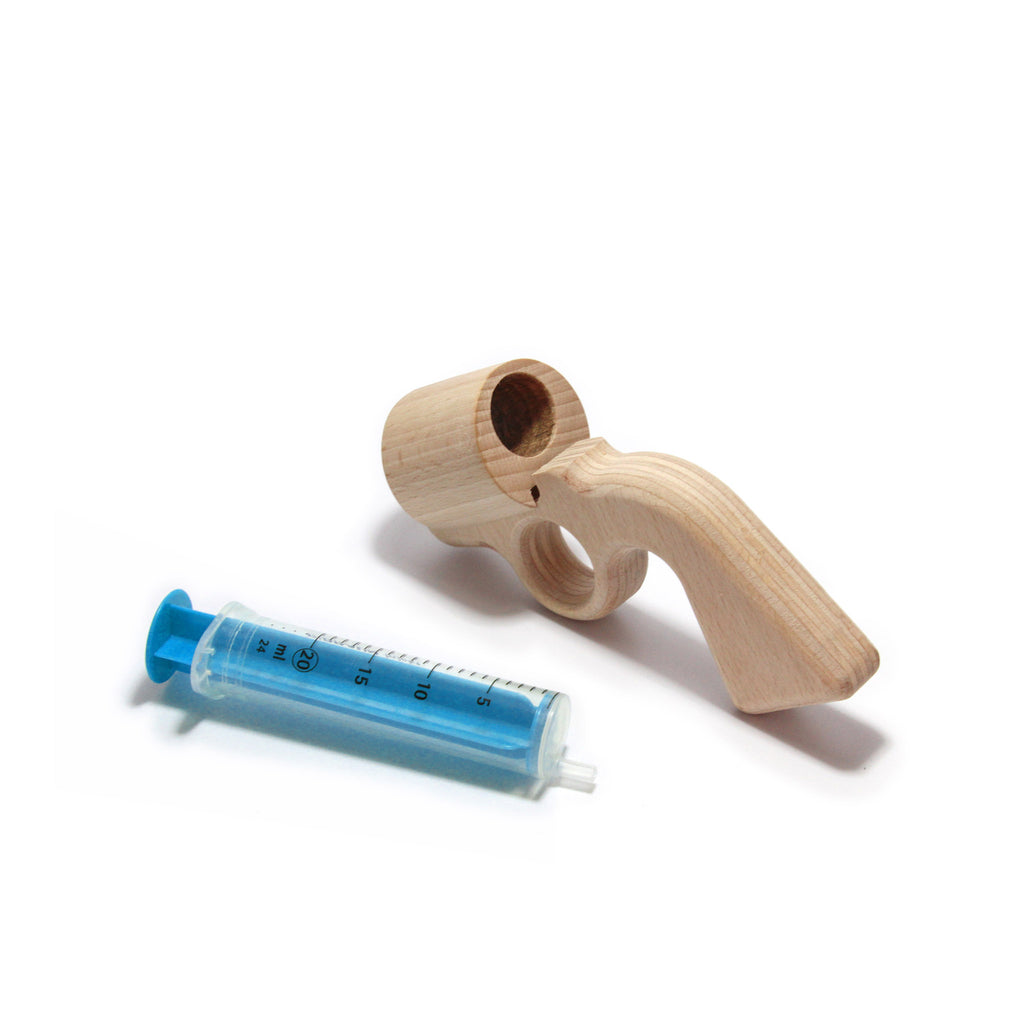 Aqua Joe
Let the summer fun begin.
Aqua Joe is a very simple but hugely effective water pistol consisting of only two components: A wooden handle and a plastic syringe. The syringe is easily replaceable in case it breaks so no need to throw away the entire water pistol. Easy.
Made in Germany from beech wood and a plastic syringe.
Design: Neue Freunde