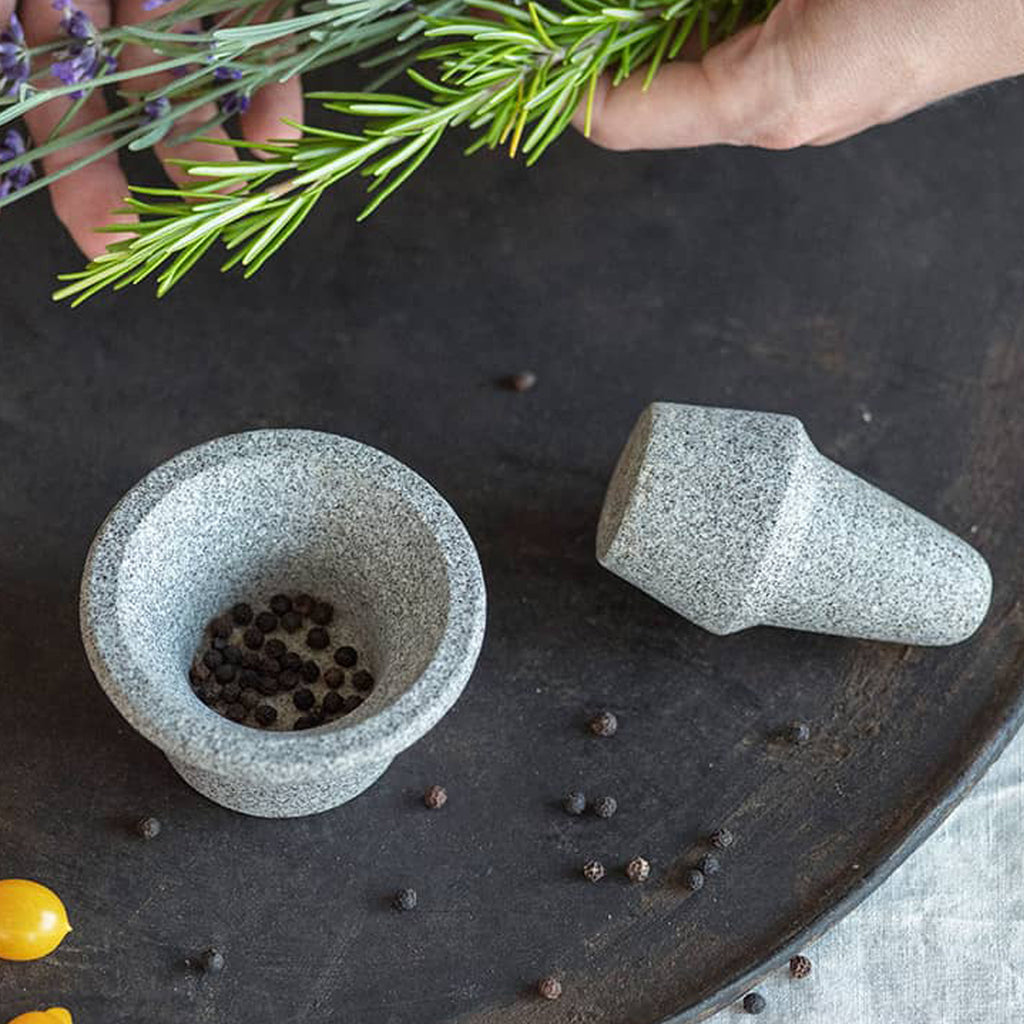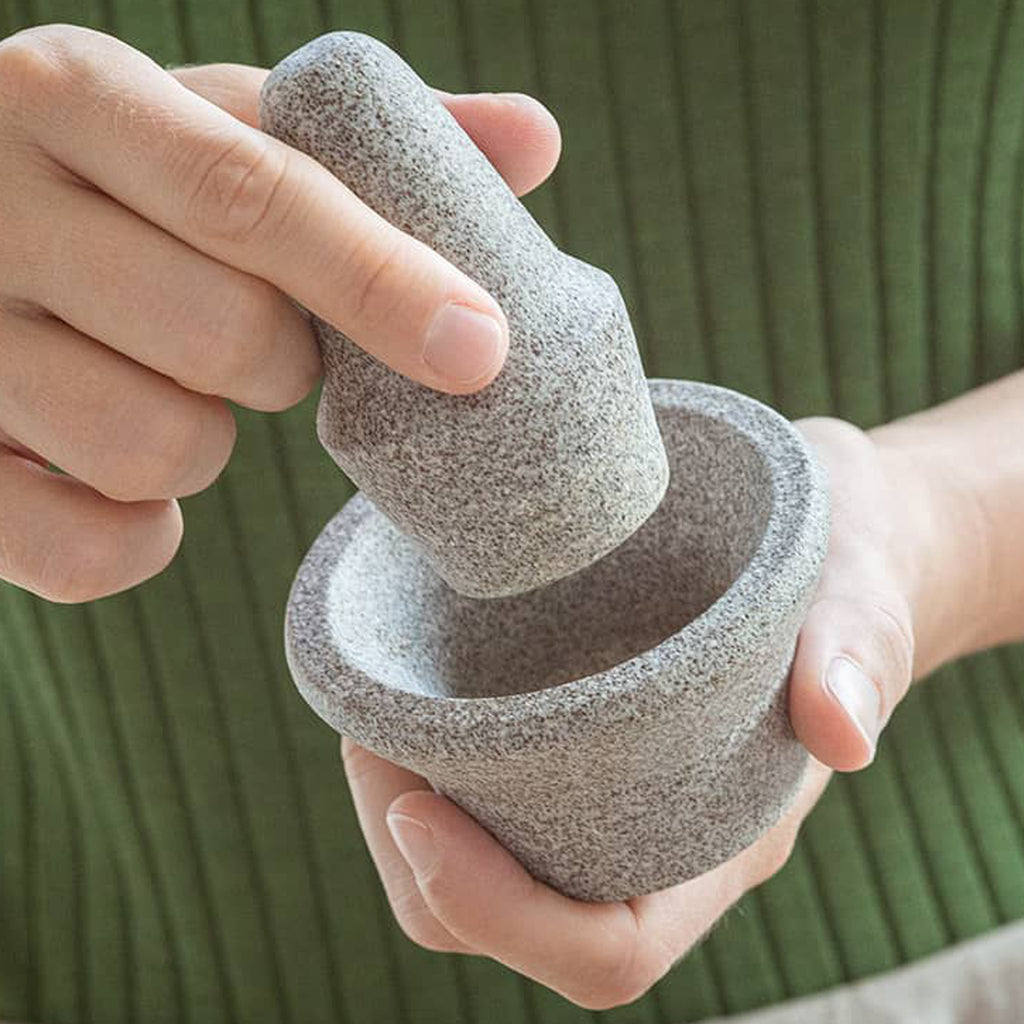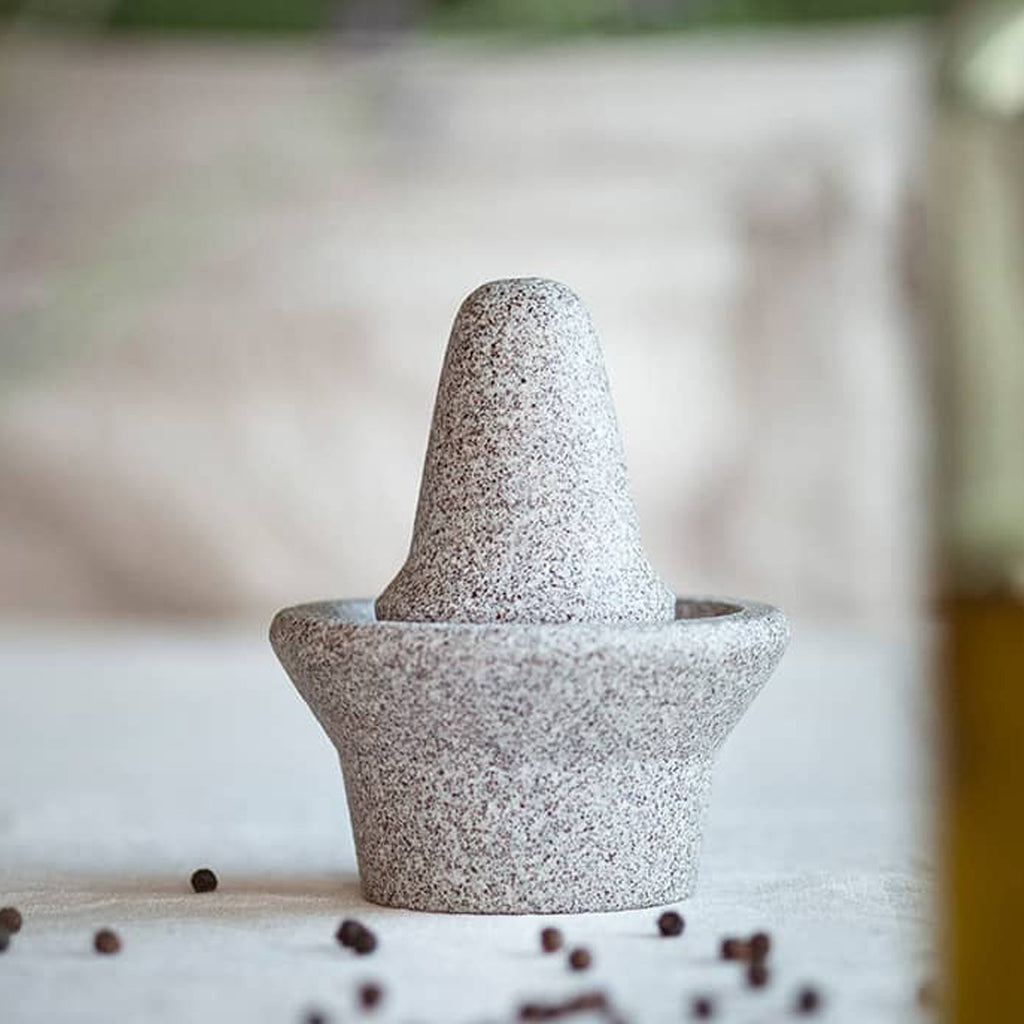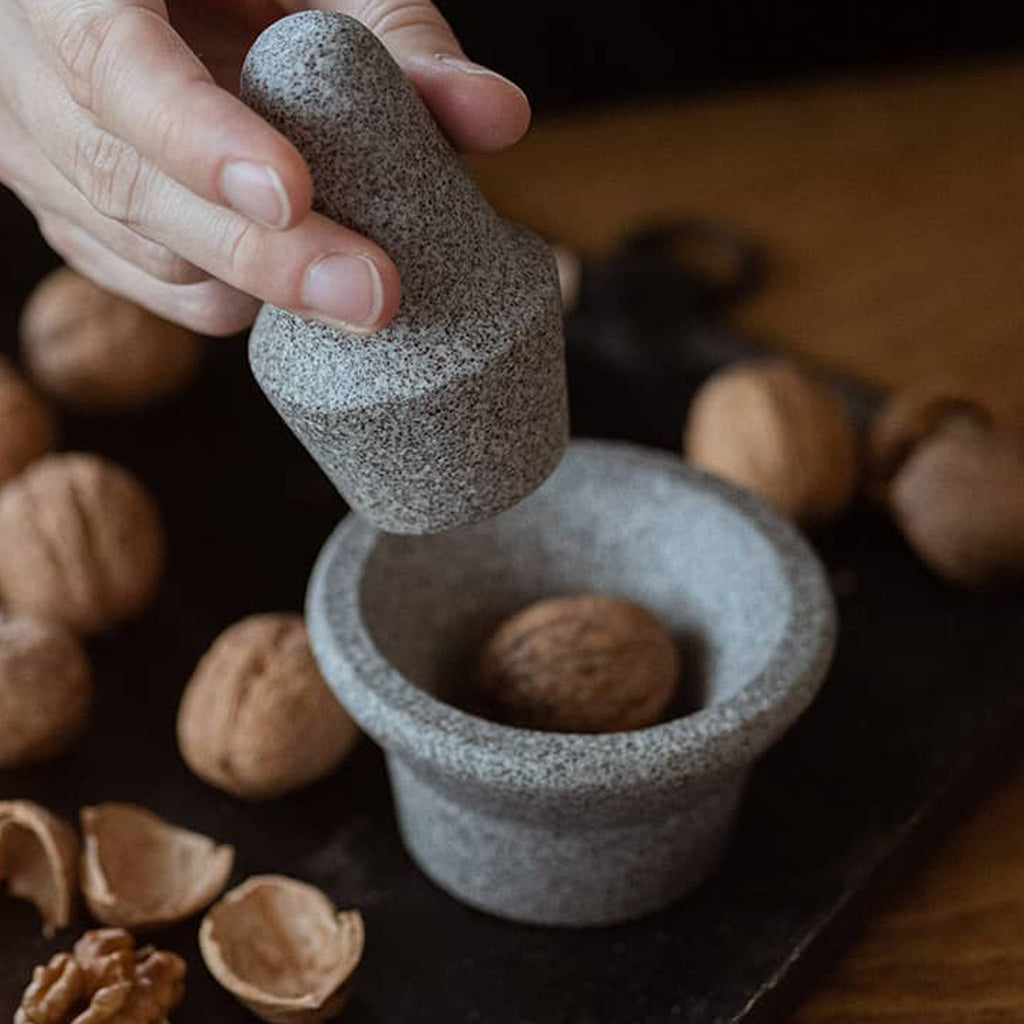 DENK Hand Pestle and Mortar
A neat little Pestle and Mortar for all your herb and spice crushing needs.
Herbs and spices freshly crushed in a mortar are particularly aromatic and loved by cooks and foodies. Unlike grinding, crushing herbs and spices in a mortar squeezes the essential oils out of the flavour components. 
This Hand Pestle and Mortar is the perfect tool for preparing your own freshly crushed herbs and spices for cooking, refining and seasoning.
Made in Germany from Granicium®, a ceramic made from natural granite. 
Dia 9 x H10cm.
The natural composition of the granite gives Granicium® its crystalline microstructure, whose surface is excellent for crushing spices. Granicium® is flavour-neutral and, as a natural ceramic, can be safely used for foods. The material is also extremely robust and dishwasher-safe. It is a particularly durable and low-maintenance product with 15-year material guarantee.
DENK Keramik was established by Franz Denk in 1964 as a family-run company in Coburg, Bavaria. They have remained based in Coburg and work only from here. The company has been in the family for two generations now and is currently run by the son Fabian Denk.